'Counting On' Fans Question How Long Jinger Duggar and Jeremy Vuolo Will Last in Los Angeles
Jinger Duggar and Jeremy Vuolo relocated to Los Angeles in summer 2019. The couple had spent some time in Laredo, Texas after they wed, but when Vuolo received an opportunity to take graduate classes out in L.A., they didn't pass up the chance. Duggar and Vuolo have settled in nicely, but fans don't think they'll last very long.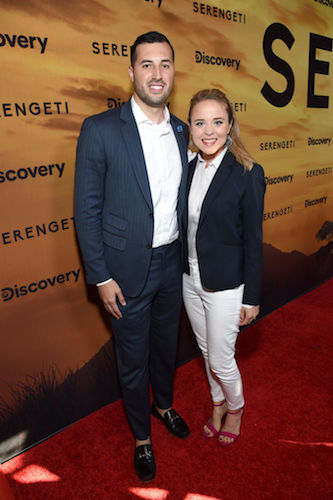 Duggar and Vuolo have been loving their California life
When Duggar and Vuolo announced they were moving to California, fans were happy for them. They're the most modern Duggar couple, and if anyone in the family can live in California, it's them. Since they arrived several months ago, they've loved exploring their neighborhood. The two have made friends, tried new restaurants, and attended exciting events such as professional soccer games and movie premieres. Their daughter, Felicity, seems to have adjusted well, too. But their living situation will eventually have to change.
They're currently living rent-free
During season 10 of Counting On, Duggar and Vuolo started house hunting for an apartment in the L.A. area. They were looking for something with two bedrooms, but everything seemed small. Then, members of the Vuolos' church offered the couple a newly remodeled home (owned by the church) that the two could stay in while they continue their search. In the episode, it seemed they'd be out of there before the end of the year, but the two are still living in the home.
Living rent-free in such an expensive part of the country gave the two a serious break during their initial move. But in time, they'll have to find a new place to live.
Fans don't think they'll last long because of expenses and lack of jobs
Though Duggar and Vuolo enjoy L.A., fans think that their living situation will cause them to leave the area sooner than some originally thought. "If [Vuolo] doesn't manage to get them in with the social media celebrity Christian crowd or latch on to a Megachurch, I think they will leave LA," one user wrote on Reddit.
Others suggested that Vuolo doesn't have the speaking ability to become a pastor at a highly successful church, so he'll eventually settle for somewhere smaller. "LA is full of talented theatrical types so I can't imagine Jeremy lasting there," someone wrote. Still others suggested they wouldn't want to stay in L.A. even if they were given the opportunity. "They may move East. His parents are in Pennsylvania and they both love NYC. They could pull a cross country move when he graduates," one person commented.
Duggar's career as an L.A. influencer hasn't been going well
Since the couple moved to California, Duggar has been working to become a social media influencer. However, her first two campaigns, one with a donut company and another with designer Rebecca Minkoff, were both pulled. Duggar's strict conservative values don't align well with most of the brands she's tried to work with out in California, which is why it has been difficult for her to secure a paid influencer gig. If she can't make money, they won't be able to afford that nice house they're currently living in. Rather than downsize, the two might relocate somewhere new.