'Counting On': Fans Slam Jinger Duggar's Recent Video of Felicity: 'Turn Off the Water'
Reality stars often deal with trolls on Instagram, but in Counting On star Jinger Duggar's most recent video, fans weren't criticizing her outfit or her hair — they were criticizing her impact on the environment.
Duggar recently posted a video of her and her husband teaching their daughter how to wash her hands, and fans were not happy with their methods.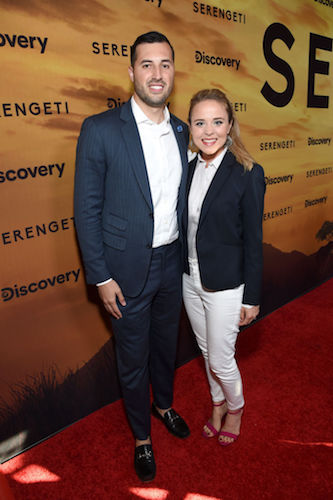 Jinger Duggar and Jeremy Vuolo moved to Los Angeles last year
When Duggar and Vuolo wed back in 2016, Duggar moved to Laredo, Texas with her husband, who was working as a pastor there at the time. But in 2019, Vuolo was given the opportunity to take graduate classes at the Master's Seminary in California, so he and Duggar uprooted everything and moved to Los Angeles with their daughter, Felicity.
Ever since the move, the two have been exploring their new city and getting used to the California lifestyle. They've explored nearby restaurants in L.A.'s various neighborhoods and have done wholesome activities, such as taking their daughter to the aquarium. 
Duggar and Vuolo have become fan favorites on 'Counting On'
Fans have grown to love Duggar and Vuolo's modern lifestyle. Duggar has changed quite a bit since she and Vuolo wed; she now watches television and listens to mainstream music. She also dyes her hair and recently chopped most of it off — something she never would have done as a child.
Fans always leave loving comments on the couple's Instagram photos, suggesting that they truly like the dynamic of their relationship. And Duggar and Vuolo always dote on Felicity, which fans love to see, too. They allow Felicity to play with mainstream toys, such as "Baby Shark," and fans think it's nice to see that Duggar is raising her daughter so differently from the way she was raised.
Fans slammed Duggar for her environmentally-unfriendly Instagram video
Duggar recently posted a lighthearted Instagram video helping her daughter wash her hands, but fans quickly took to the comments section to call out Duggar's environmentally unfriendly mistakes, such as leaving the water running and using disposable towels instead of reusable ones.
"Please close the water while you scrub… Before we have a drought issue on our hands," one fan wrote. "Please remember to turn the faucet off while scrubbing," another user added. "Why do you guys use paper towels instead of fabric towels?" someone questioned. Still, others took Duggar's side, saying that people were being too judgmental in the comments. "So many judgy people here, geez I'm sure all of you are so perfect!" someone wrote in Duggar's defense.
The Duggars are often trolled on Instagram for their behavior
The Instagram comments about wasting water wouldn't be the first time the Duggars were attacked for their behavior. People have often judged both Jill and Jessa Duggar for their parenting skills, and fans have had big problems with the Duggars' homeschooling techniques for their kids. But part of being on a reality show means dealing with the notoriety that comes with it, even if that includes people constantly judging.