'Counting On' Fans Slam Kendra Caldwell Over Addison and Garrett's Playful Moment
'Counting On' fans take issue with Kendra Caldwell's parenting skills over a playful moment between her children.
Counting On stars Kendra Caldwell and Joseph Duggar expanded their family this past fall. The couple welcomed their second child, a daughter named Addison, in November. Caldwell has since shared a bunch of family photos on social media, but a new post has left Counting On fans wondering if the couple is risking their children's safety.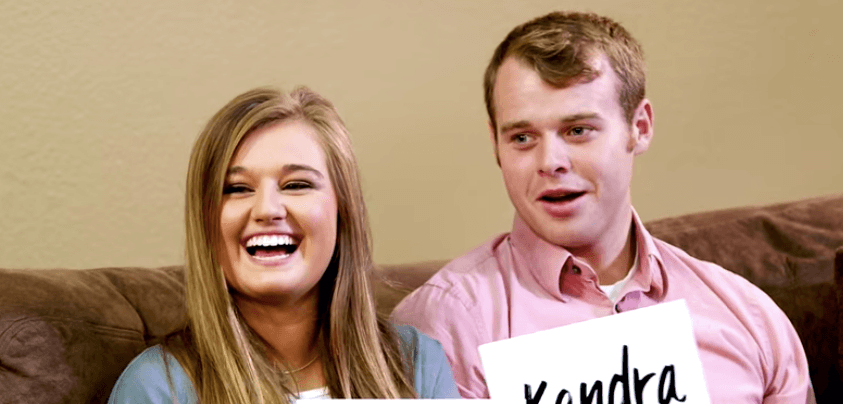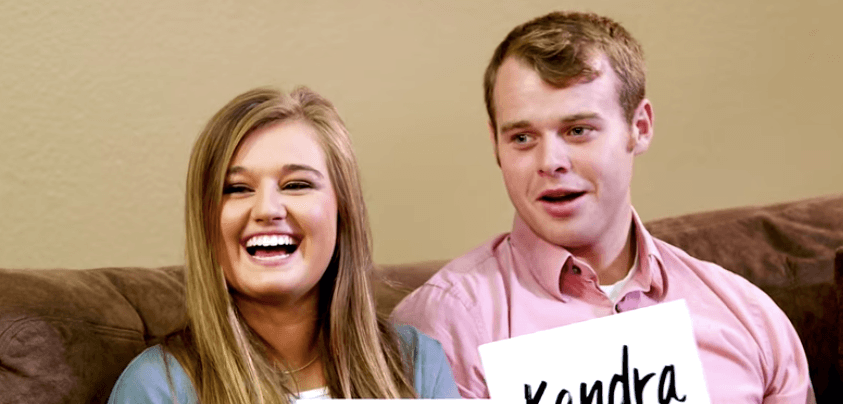 Kendra Caldwell and Joseph Duggar expand the family
Caldwell and Duggar started courting in the spring of 2017. A few months after they announced their courtship, they attended Joy-Anna Duggar's wedding, where they got engaged.
That same September the two officially tied the knot and, like other members of the Duggar clan, they quickly got to work starting a family. By December of 2017, Caldwell and Duggar announced that they were expecting their first baby.
Caldwell gave birth to a son, Garrett, in June of 2018. Roughly a year later, they announced another pregnancy, with Caldwell giving birth to Addison in November of 2019.
Based on Caldwell's activity on social media, it is clear that she and her husband are proud parents. While there is little doubt that the couple loves their children, they have been the subject of criticism over how they are raising their little ones (not a big shocker for the Duggars).
Are Caldwell and Duggar endangering their children?
Taking to Instagram, Caldwell recently shared an adorable video of her one-year-old son, Garrett, playing with their three-month-old daughter, Addison.
The video features Garrett happily zipping up the baby's carrier. Addison's reaction to the zipper is about as adorable as it gets, though it did create some controversy with fans.
"This just melts my heart," Kendra Caldwell captioned the video. "I just love seeing these two love on each other!"
Following the post, more than a few Counting On fans thought that Caldwell should not have allowed Garrett to zip and unzip is sister's carrier. After all, the last thing they would want to have to deal with an injury because a zipper got caught in her skin.
That said, there were also a few people who pointed out that Garrett was being supervised throughout the video, so it's not like he was completely unattended. In fact, a few fans commented about how Caldwell likely cautioned Garrett about the dangers of zippers beforehand.
Are Kendra Caldwell and Joseph Duggar having money issues?
This, of course, is not the first time Caldwell and Duggar have faced scrutiny over a post on social media. A recent story on Instagram led to some speculation that the Counting On stars are having some money issues.
Taking to social media, Caldwell shared a post advertising a facial cleaning brush from a company called Vanity Planet. Caldwell told her follows that she was very "excited to use" the product and did a quick demo.
Fans were immediately skeptical, especially after Kendra Caldwell seemed to be a bit confused on how to use the cleaner. Needless to say, it does not sound like too many of her followers are sold on the product.
"It is definitely not that hard to be an influencer yet none of the wives are able to do it without looking deeply confused or terrified," one fan wrote.
Other fans questioned why Caldwell was advertising anything at all and speculated that she and Duggar are having money issues. The two earn a salary for their appearances on Counting On, but it is unclear how much they make.
Caldwell shares adorable photos of her newborn
Controversies aside, it has been really great seeing all of Kendra Caldwell's adorable baby pics on Instagram. The proud mother has been sharing photos of Addison since her birth, and it is evident that Garrett is a big fan of his little sister.
"She made a quick arrival in the early hours of the morning and has already melted our hearts," the parents wrote in November. "We know Garrett is going to be a great big brother."
Based on Caldwell's most recent post, it's clear that Garrett and Addison are starting to play together. Some fans may disagree with how Caldwell is raising her children, but we are fairly confident that will not stop her from sharing insights about their lives.
TLC has not announced when the new season of Counting On will premiere. Season 10 recently wrapped up, but we should see more from Caldwell and Addison once filming gets underway.
Despite all the backlash, Kendra Caldwell and Joseph Duggar have not commented on the criticisms surrounding their parenting. The two are very active on social media, so this probably isn't the last time they'll hear about it.