'Counting On' Fans Think Ben Seewald Is Unhappy In His Life With Jessa Duggar
The Duggar family lives very differently from most modern American families. Michelle and Jim Bob Duggar raised their kids very religiously, and they only allow their children to marry people who share the same religious values. Jessa Duggar married Ben Seewald in 2014, and though Seewald is very religious, some fans don't think he's truly happy with his life as a member of the Duggar family.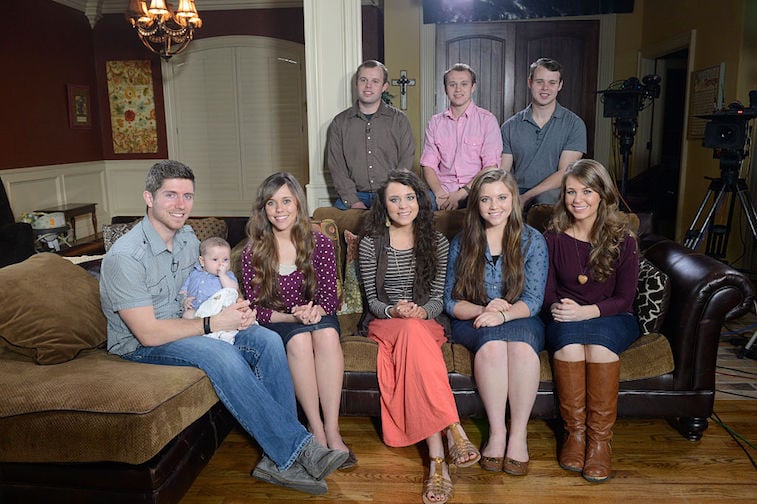 Duggar and Seewald seem to have modern gender roles
It's traditional for Duggar women to raise the kids and keep their husband happy. Every other decision regarding work, finances, etc. all falls on the husband. But in Duggar and Seewald's marriage, that doesn't appear to be the case. The two actually seem to discuss finances with each other, and both appear to have a say in the decisions they make as a family.
It's largely believed that Duggar "wears the pants" in the relationship, since she's always had a big personality. Duggar has had leadership qualities since she was little and doesn't seem like the type of person to simply take a back seat to someone else's decisions — and Seewald respects that.
Seewald's religious beliefs differ from Duggar's
Surprisingly, Duggar and Seewald don't view religion the same way. Though they both have a very strong relationship with God, Seewald is Calvinist and Duggar is Baptist. The biggest difference in beliefs is in regards to sinning. Calvinists believe that God has already predetermined one's life — this means that if someone sins, it was in God's plan for them all along.
Fundamental Baptists believe that sins only occur when someone loses sight of God and that sins are the responsibility of the sinner, not of God's plan. There have been reports that Seewald and Jim Bob Duggar have bumped heads because of their different beliefs, though Seewald generally appears to have a strong relationship with his wife's parents.
Fans think Seewald 'loves Jessa' but doesn't love 'his life' with her
Those who follow Counting On often take to Reddit to discuss their views of the show and the couple's relationships. And one fan questioned whether Seewald and Duggar are happily married. The general consensus was yes, but that Seewald wasn't necessarily happy with his life as a member of the Duggar family.
"I think Ben loves Jessa. I do not think Ben loves his life with Jessa," one user wrote. "I agree. I don't think he'd be any happier with another [fundamentalist]. It's the lifestyle he seems to hate, not his wife," another person commented. Seewald might have known he was signing up to become a reality star by marrying Duggar, but five years later, he might be over it — and the family's religious views.
Another fan suggested Duggar and Seewald seem "stuck" in their lives
Though Seewald and Duggar seem to have a good relationship, fans think he might feel "stuck" in the marriage but mostly because of Duggar's family. "I think they are stuck and Ben knows it. How would they support themselves without Jim Bob/TLC cash?" one person asked. "It's especially bad because Jessa is probably the main Duggar kid that is kind of keeping the Counting On train going, so she's staying put next to [Jim Bob] for a long time," someone added.
It's unclear whether Duggar and Seewald would ever separate themselves from the family, but since Counting On has likely provided them with a solid income, it's hard to picture them distancing themselves any time soon.