'Counting On' Fans Think This 1 Duggar Child is Manipulating Michelle and Jim Bob
Michelle and Jim Bob Duggar raised their children in a very strict environment. The two are independent Baptists, and they take religion very seriously. Their kids were raised to understand that Jim Bob is the head of the house, and they've mostly obeyed his rules even after moving out and starting families of their own.
Though Jim Bob's kids have always listened to him, Counting On fans think one Duggar child is manipulating her father.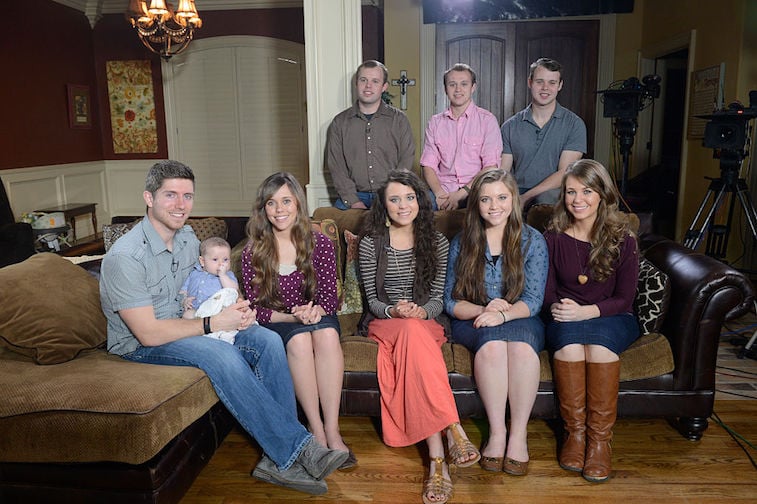 Jim Bob has always called the shots
When 19 Kids and Counting first premiered, fans quickly got the impression that Jim Bob made all of the family's important decisions. To the Duggars, a woman's role is to raise her children and take care of her husband, and a man's role is to handle all of the decision making in the family. Women are meant to be submissive, and that's clearly the case between Michelle and Jim Bob.
Jill Duggar's husband, Derick Dillard, recently hinted that Jim Bob also controls all of the family's finances in relation to the show. Jim Bob reportedly collects the entire salary from TLC and then distributes it to his kids. Though there is no definitive proof that this is how it works, it would make sense in terms of the family dynamic.
Certain cast members are more important to the show than others
Counting On replaced 19 Kids and Counting once Josh Duggar's sexual abuse scandal came to light. The show initially focused on Jill and Jessa Duggar's new married lives, but Jill left the show in 2017. Now, Jessa is the oldest married child on the show (since Josh wasn't invited back and Jana Duggar is unmarried), and she's essentially the most important cast member.
Other Duggar couples, such as Joy and Austin Forsyth, Joe and Kendra Duggar, etc. also add to the show. But Jessa is the show's most important child; she has the most Instagram followers, has her own YouTube channel, and has been a vital part of the show since its beginning.
Fans think Jessa Duggar knows her importance and uses it to her advantage
Some who follow Counting On recently took to Reddit to express their opinions on Jessa's influence on her family — and it seems there is a general consensus that Jessa manipulates her father. "Jessa knows how to play the game is the way I see it," one fan wrote. "I don't think she took all the [religious] teachings to heart. I think she saw the system and realized she could work it. … She saw it all as a system to be manipulated for cash and gifts from her parents."
"Maybe she picked Ben because she knew she could hold the power in the relationship while giving him the illusion of headship," one user wrote in response. Jessa is either one cold a** b*tch or she's just surviving amidst the crazy. Perhaps both," another person wrote. Fans suggest Jessa understands that as long as she remains on the family's good terms and an integral part of the show, her father will keep rewarding her, therefore giving her contentedness life for very little work.
Jessa also seems to have power over her husband, Ben Seewald
As fans said, it appears that her husband, Ben Seewald, doesn't call the shots in their relationship. Jessa is older than him, and it's clear from early episodes that he fell very hard for her. Now, the two seem to both be the heads of household, with Jessa in on important financial decisions that most wives wouldn't be a part of. She is clearly making her presence known among the family and viewers, whether it is her intention or not.