'Counting On' Fans Think 1 Duggar is Seriously Uncomfortable In Front of the Camera
The Duggar family has been on television for more than a decade. Michelle and Jim Bob Duggar have one of the largest families in the United States, and it has led them to receive quite a bit of media attention through the years.
Though the kids have pretty much grown up on television, it doesn't necessarily mean they're entirely used to it. And some Counting On fans are convinced that one Duggar is seriously uncomfortable in front of the camera.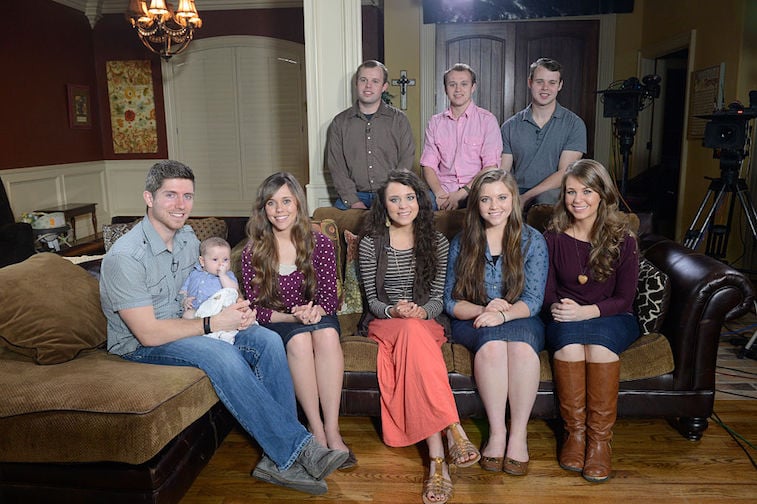 The Duggars have been on TV for years
Though the family's reality show only premiered in 2008, they were actually on television several times before that. Such a big family meant national attention, and Michelle and Jim Bob were part of various documentaries about having so many children. But it wasn't until 17 Kids and Counting premiered in 2008 that the family's lives actually changed.
For the past dozen years, fans have watched the Duggars grow up through various trials and triumphs, including the infamous sexual abuse scandal involving Josh Duggar (which caused the family's first show to be cancelled).
The show has become a major source of income for the family
Counting On first premiered in 2015 after everything came to light with Josh Duggar, and it's been a big part of the family's life ever since. The show now focuses on the Duggar kids as they grow up, get married, and start families of their own.
Though it's unclear how much the Duggars are paid for the show, most TLC reality stars make between $25,000 and $40,000 per episode. This means the show has become a major source of income for the family, and they've likely grown pretty dependent on all of that extra cash. 
Fans think Joy Duggar is uncomfortable in front of the camera
The Duggars, overall, seem generally comfortable with filming. It's been a part of their lives for so long. But some Counting On fans can't help but notice that Joy Duggar seems awkward when she's in front of the camera — almost as though she doesn't really want to be there. 
And older scene from Counting On about courting, which was posted to Reddit, showed Joy sitting front and center and looking extremely uncomfortable. "I've noticed that Joy almost always looks like she's mentally noped [sic] out of filming. Maybe she's deeply uncomfortable in front of the camera," one Reddit user suggested. "Joy seems so out of place and just miserable being forced to sit in on this," another user wrote of the video. Another user said she "looks like she's been crying."
It's suspected that the Duggars cannot leave the show without repercussions
The Duggars don't let much information about the inner workings of their family out into the public, but it has been suspected that the kids are not allowed to leave the show unless they want to face some kind of repercussion. Jill Duggar and Derick Dillard stopped filming in 2017, and it's believed that it was because Derick did not approve of the way Jim Bob was running things.
Once Derick and Jill left, they essentially Jill's parents essentially cut ties with them. Even if other Duggars did want to leave the show, it might not be worth it to them if it would mean ending up in the same position as Jill and Derick.