'Counting On': Fans Think It's Weird How Duggar Wives Gaze Adoringly At Their Husbands All the Time
Looking at your spouse with love is normal enough. But do Duggar wives take their rapt attention to a creepy level?
There's nothing "normal" about how the Duggar family lives in the world. The main reason this larger-than-average family got a television show in the first place was that they're so far outside the mainstream that fans are fascinated to watch their every move.
Fans of 19 Kids and Counting and Counting On are constantly coming up with new, sometimes wild, theories about the Duggar women. But this latest one is just too weird not to mention.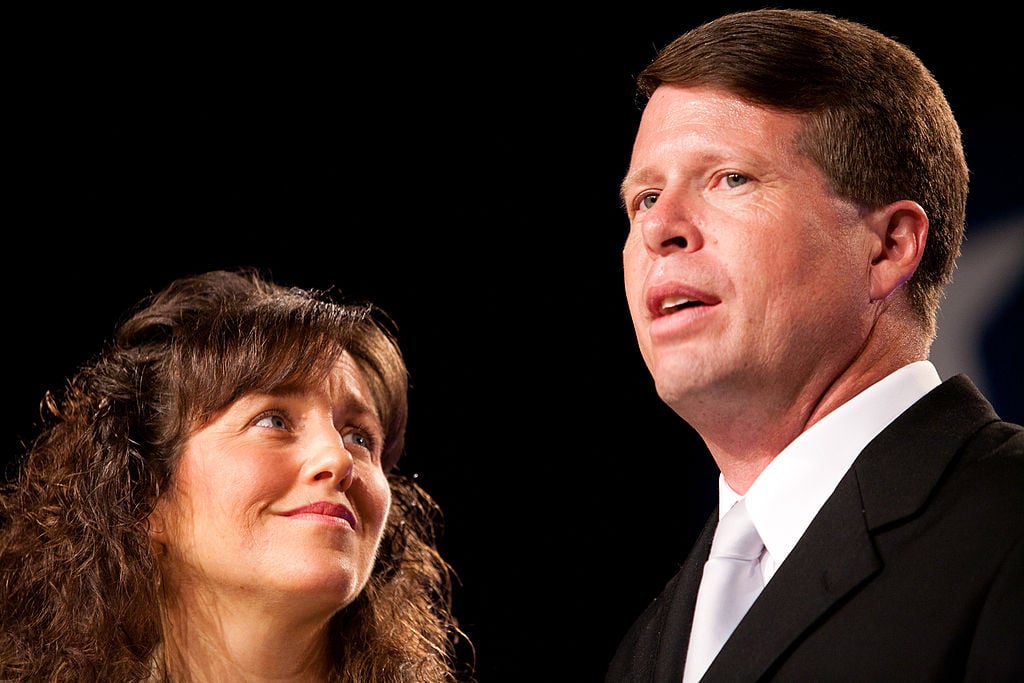 The Duggars follow all sorts of rules
Most of the Duggar's home traditions are based on their religious beliefs. As strict followers of their independent Baptist Christian faith, the Duggar family rejects listening to secular music, watching television, and dating anyone they don't intend to marry.
The women of the family never wear pants or shorts. Wives stay home and tend to children while the husbands go to work outside the home. It's an extremely unique way of life compared to most of the Western world.
While the Duggars have never said that women are less important than men, there is a clear understanding that families follow a patriarchal structure with the man as the head of the household and primary breadwinner.
This kind of explains this one weird thing all Duggar women do.
Duggar wives gaze lovingly at their husbands while they're speaking
Only true Counting On fans will have noticed this common phenomenon. But like so many things, once you see it, you can't unsee it.
Nicki Swift pointed out that during couple interviews on the show, the wives in the family such as Joy-Anna Forsyth, Jessa Seewald, and Jinger Vuolo stare lovingly at their husbands whenever they are speaking instead of looking at the camera.
And the weirder part? The men don't reciprocate the same move when their wives are taking their turns to speak. Plus, fans think they know exactly where this common habit came from.
Michelle Duggar believes in fully respecting her husband
It's not too shocking to see all the Duggar daughters gazing at their husbands with love — after all, they've been watching their mother do it for all their lives.
Michelle Duggar is notorious for staring intently at her head of household, Jim Bob, whenever he's speaking. And her personal writing confirms the idea that she fully honors and respects her spouse.
For example, Michelle gave her daughter Jill the following advice in 2015 right before she married Derick Dillard. "I'll share this advice with Jill so she knows that she's got to be a wife first and then later, Lord willing, she'll be a mother," she wrote on her blog.
"Her responsibility before God and Derick needs to come first. It's not just me and the Lord; it's me and the Lord and my husband," Michelle continued.
Jill Dillard is just like her mom, Michelle
Clearly, Jill took the advice to heart. She's no longer on the show Counting On after Derick was banned from the series due to controversial comments he made about other TLC stars. Even in the face of adversity, Jill is always on her husband's side.
Michelle must be so proud that all her daughters are following her advice to respect their husbands so faithfully. Jill might not be gazing at Derick on camera anymore. But she's probably still doing it just the same.