'Counting On' Fans Think Jinger Duggar and Jeremy Vuolo Live a Totally Different Life Than It Seems
Jinger Duggar and Jeremy Vuolo have acclimated to a very different life ever since the two wed back in 2016. Vuolo essentially pulled Duggar out of the sheltered life that she'd been living for years, and now, the two seem to be the most mainstream couple in the family.
However, it still appears that whenever they're around Duggar's family, they revert back to her parents' rules and ways. And for that reason, some fans think the two are living a completely different life on their own — one that they could be trying to hide.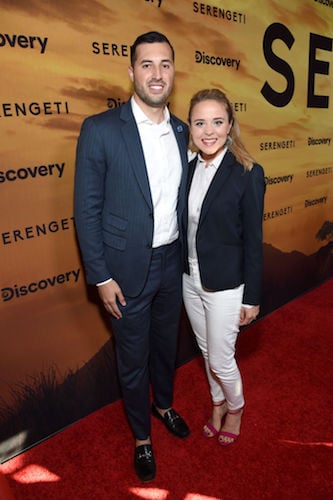 Duggar and Vuolo do things differently than other members of her family
When Duggar and Vuolo first wed, they moved down to Laredo, Texas, which is where Vuolo worked as a pastor. From there, they started to live a life that was far more mainstream compared to Duggar's parents and siblings.
Duggar began wearing pants, and the two started to follow sports teams and watch television (Vuolo had always done these things). They seem to have carved out a new place for themselves in the world; they even let their daughter, Felicity, watch television as well, and many people think they'll end up sending her to school.
The two have been struggling to fit in
Duggar and Vuolo appear to have drifted far from her family in terms of their approach to life, but they still hold very similar values. However, that means that while they're trying to be more modern, they don't quite fit in with the more mainstream Americans their age. They still feel very strongly about opposing issues such as abortion and gay marriage, which has led them to have a difficult time appealing to fans. At this point, though, they seem too different from Duggar's family to go back to that original way of life.
Some think they are actually much more mainstream than they let her family realize
Some fans think that Duggar and Vuolo are actually hiding who they are from her parents. Duggar posted a video to her Instagram story of her daughter, Felicity, wearing a Roswell t-shirt and playing with Baby Shark — and Reddit users had some interesting things to say about the couple's life together.
"Am I the only one who thinks [Jinger and Jeremy] put on the [Fundamentalist] front for the parents in Arkansas and live an actual [mainstream] music, Netflix & avo toast So Cali life in LA?" one Reddit user wrote. "Jinger in a bikini by 2025?" another user suggested, since the Duggars were not allowed to wear bathing suits growing up. Others, however, felt it was the opposite and suggested that Duggar and Vuolo are trying to save face so they don't lose any more sponsorships.
Some want Duggar to move back to Arkansas near her sisters
Duggar recently posted a photo alongside some of her sisters, and fans were thrilled to see all the women spending time together. Duggar doesn't go home as often anymore, and some fans wish she'd return to Arkansas to be with them.
"Move back closer," one user commented on the photo. "It seriously makes your fans so happy to see all of you in one pic," someone else wrote. But most people think Duggar and Vuolo are doing well where they are and don't want the couple to return to Arkansas any time soon. Plus, if they are hiding their lifestyle from her parents, it would be very hard to do that while living so close to them.