'Counting On' Fans Think Jinger Duggar Is 'Glowing' and 'Pregnant' In Recent Photo
Jinger Duggar loves posting to social media, and fans are always quick to guess when she might be hiding something — such as a pregnancy. Duggar and her husband, Jeremy Vuolo, have one daughter, and fans are constantly suggesting she might be pregnant with baby no. 2. But after Duggar's recent photo, some are more convinced than ever.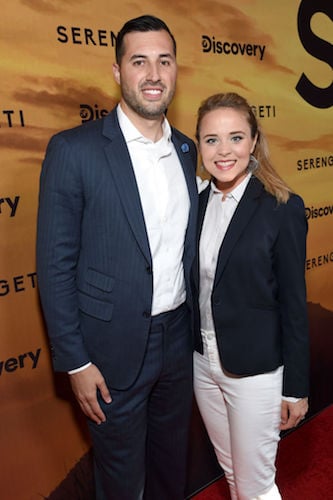 Jinger Duggar and Jeremy Vuolo aren't rushing to have a big family
When Duggar and Vuolo got married, it was expected that they would follow in her parents' footsteps and have as many kids as possible. But now that they've been married for more than three years, that doesn't appear to be the case. The two waited more than a year to announce a pregnancy after they wed, and they welcomed their only child, Felicity, in July 2018.
Since then, Duggar and Vuolo have changed their lives quite a bit. They've become much more modern in their hobbies and lifestyle, and last summer, they moved to Los Angeles.
The two are much more mainstream than Duggar's siblings
Duggar is nothing like her siblings anymore. Since marrying Vuolo, Duggar has built an entirely new life for herself. She wears pants — even shorts sometimes — and dyes her hair. She doesn't follow the strict rules she had growing up; she watches television and listens to modern music.
The two seem to be raising their daughter differently from how Duggar was raised. Felicity often plays soccer with her parents, and Duggar once hinted that she'd allow Felicity to play sports growing up. Felicity also plays with mainstream toys, such as Baby Shark, and though the two will raise her with faith, it doesn't seem to be as rooted in their little family as it is in Duggar's family.
Fans are certain Duggar is pregnant in her recent photo
Duggar recently posted a photo of herself working on a puzzle at the table. She asked fans what their "go-to" activates are during quarantine, and while some answered the question, others couldn't help but notice that Duggar looked pregnant.
"That glow!!! You're pregnant, aren't you?" one user asked. "I think Jinger is pregnant with that glow and her chubby cheeks a little bit, it's cute," another user commented. Both comments received likes, and fans replied to say they agree. Still, some felt it was rude to be suspecting Duggar could be pregnant.
There have been pregnancy rumors among fans in the past
This wouldn't be the first time fans have been convinced that Duggar is having another baby. As far back as last Thanksgiving, fans swore they saw a slight baby bump in her photo. And ever since, people have been speculating that she and Vuolo are having baby no. 2.
However, the two haven't made any kind of announcement, and fans' speculations have always been wrong (unless Duggar and Vuolo are waiting a very long time to announce). It's unclear if Duggar is actually pregnant, but if so, she'll certainly reveal the news to fans when she and Vuolo are ready.