'Counting On' Fans Think Joy-Anna Duggar's Husband Austin Forsyth Started a Solo Instagram Account
'Counting On' fans are positive that they have uncovered a secret Instagram account belonging to Joy-Anna Duggar's husband Austin Forsyth.
Counting On star Austin Forsyth may have just created his own account on Instagram. Forsyth and his wife, Joy-Anna Duggar, have shared an account on the social media platform for years, but a newly created Instagram page has left fans wondering if it belongs to him. Here's a look at Forsyth's alleged account and why he might be branching out.
'Counting On' fans are convinced Forsyth has his own Instagram
Duggar and Forsyth have shared an Instagram account ever since they tied the knot in 2017. Several of Duggar's siblings have separate accounts on social media and it appears as though she may be following in their footsteps.
According to Monsters and Critics, fans are convinced that Forsyth just created his own Instagram account called Forsyth4site. The Counting On star has not confirmed the rumors, but fans believe there is strong evidence to suggest the new page is the real deal.
The name of the account is how Forsyth's last name is pronounced and some of his followed pages include several members of Duggar's family.
Forsyth and Duggar's joint account is also listed under the followers for the new one, which adds even more credibility to the report. At the time of this article, the new Instagram account is nearing 300 followers.
Why would Forsyth start his own account?
Counting On fans have been speculating about Forsyth's new account ever since it went live. If it truly belongs to the reality star, it is clear that he is not sneaking around.
If anything, the new page might have something to do with Forsyth's work. The couple has built a business flipping houses and he might be planning on using the account to show off some of their latest renovations.
If Counting On fans are right about this, Forsyth and Duggar will likely make an announcement in the near future encouraging people to follow the new account. Until then, fans will probably keep theorizing about why Forsyth is branching out.
Duggar and Forsyth tied the knot in the spring of 2017. The couple welcomed their first child, Gideon Martyn Forsyth, in 2018. Last year, they suffered a devastating miscarriage just as Duggar had reached her 20th week of pregnancy.
Forsyth says he rarely takes Duggar on dates
While Counting On fans wait for official confirmation, Forsyth recently opened up about his marriage to Duggar. According to TV Shows Ace, the reality star revealed that he and Duggar rarely go on dates anymore now that they are married.
"We spend a lot of time together," Forsyth shared. "As far as like, a date night, where we find a babysitter and just Joy and I go out, I would say that we do it a couple of times a month."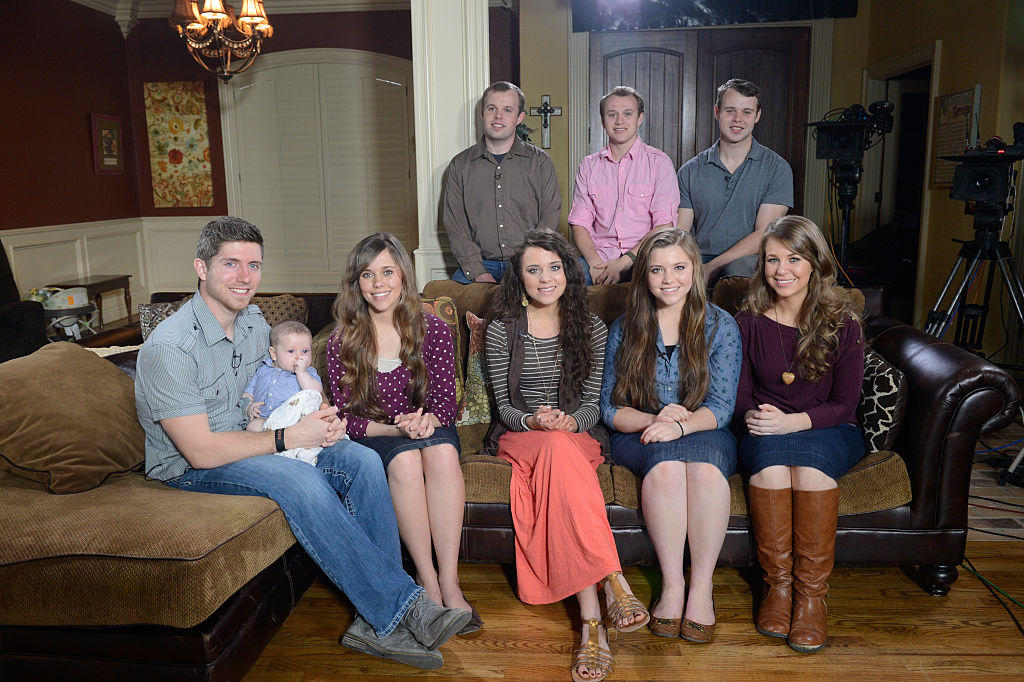 Forsyth quickly noted that he still spends an enormous amount of time with his wife and that he knows this does not substitute for a date. He also assured Counting On fans that he and Duggar value their time together, even when they are at work.
Forsyth is currently self-employed and Duggar often helps him flip houses. Duggar, of course, works in addition to her duties as a mother.
Although their relationship seems very solid, the two have not commented on why Forsyth has seemingly created his own Instagram account.
Are the 'Counting On' stars expecting again?
When it comes to having children, Counting On fans are eager to know when Forsyth and Duggar will expand their family. Despite experiencing a heartbreaking miscarriage last summer, Forsyth recently revealed that he and Duggar both want more children.
"Yes, definitely," Forsyth stated. "We want more kids."
Duggar completely agreed with her husband and added that it has been a "long last eight months" following the miscarriage. Although they suffered a big loss, Duggar is looking forward to the future.
In fact, just this week Joy-Anna Duggar and Austin Forsyth announced that they are expecting another baby. The announcement — of course, made on Instagram — Joy-Anna appears to be pretty far along.  It should also be noted she tagged Austin's new IG account, confirming he has a solo account.
TLC has not announced when the new season of Counting On will premiere, though the series is expected to return to the network later this year.