'Counting On' Fans Will Not Believe How Much Jim Bob and Michelle Duggar Just Made By Flipping Their Home
'Counting On' fans will be shocked to learn just how much of a profit Jim Bob and Michelle Duggar made by flipping their house.
Counting On stars Jim Bob and Michelle Duggar just sold their massive home in Springdale, Arkansas. The couple has been living in the home since 2014 and Counting On fans will not believe how much they made off the newly renovated property. With the Duggars cashing in on yet another house flip, here's a look at how much they made on their latest sale.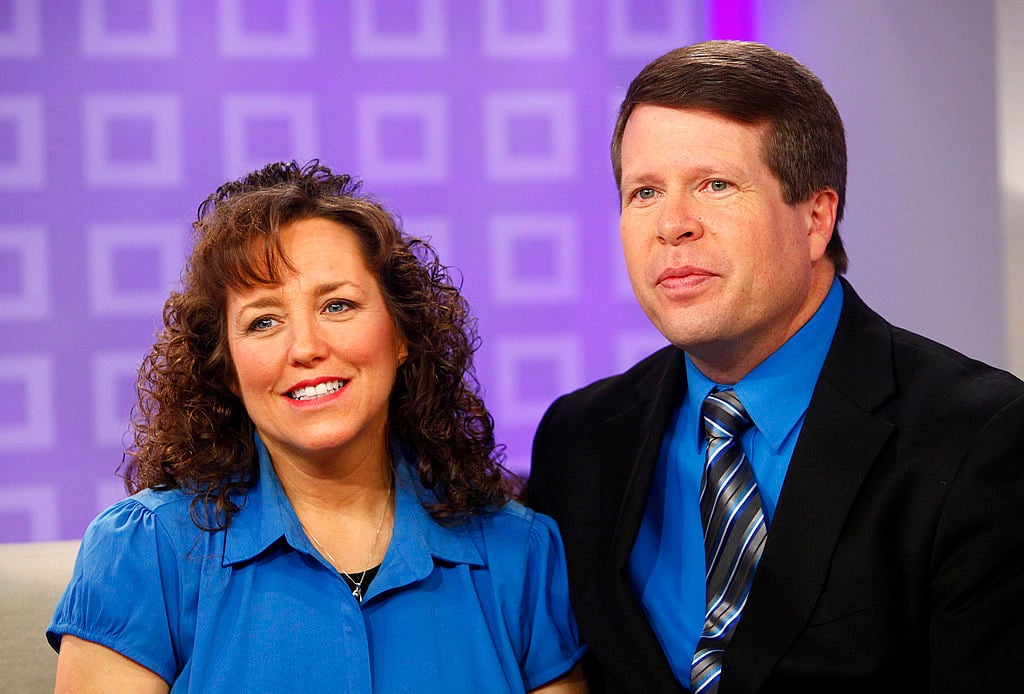 Inside the Duggar mansion
Jim Bob and Michelle's home was constructed in 1969 and was modeled after Frank Lloyd Wright's round house design. The ground floor features a round concrete wall that is reportedly strong enough to "withstand a nuclear attack."
Although the Duggars — stars of Counting On and 19 Kids and Counting — retained some of the home's original elements, such as the walnut ceilings and slate tiles, they updated the entire house with modern features. After extensive remodeling, the house now includes an open floor design complete with a roomy kitchen and stone accent walls.
Overall the massive home boasts four bedrooms, nine bathrooms, and three kitchens, all of which have been remodeled. One of the kitchens is located downstairs near a winding staircase.
The property sits on 2.73 acres and includes a stone patio and an oversized three-car garage. The patio used to have a green carpet that was removed by the Duggars.
Jim Bob cashes in after selling home
Jim Bob and Michelle purchased their house six years ago for around $230,000. At the time, the property was called Baylor Mansion and needed extensive renovations.
Since 2014, the Duggars have worked hard renovating the space, putting it on the market in 2019 for a whopping $1.8 million. The price was lowered last December before it was removed from local listings as the Duggars brought in designers to make the space more marketable.
According to Yahoo, the Counting On stars put the home back on the market in February and sold it for $1.53 million, a little over their asking price of $1.38 million. It is unclear how much the Duggars spent in renovating the space, but they sold it for $1.3 million over the original price.
Jim Bob and Michelle, of course, have been flipping houses for years, long before they launched their career in reality TV. In fact, a rep for the couple revealed that they enjoy the process of renovating homes and are always on the lookout for another project.
"They've always looked for opportunities where they could improve something," the rep shared. "They just like flipping houses. They like the construction business, the remodel, and seeing something go from bad to good — from unused to being attractive for others."
Are the stars of 'Counting On' controlled by real estate?
While Jim Bob and Michelle have clearly done well for themselves in the real estate industry, fans have speculated that the Counting On stars might be controlling their children via free homes.
Jim Bob and Michelle would never admit to such tactics, but there is no denying that several of their children are living in homes they purchased.
Josh Duggar, for example, lives in a warehouse on Jim Bob and Michelle's property. Josh and his wife, Anna Duggar, moved onto his parents' land shortly after moving out of their farmhouse.
The Duggars also gave a nice house to Joy-Anna and Austin Forsyth, which enabled the Counting On stars to leave their trailer. And Jessa Duggar and Ben Seewald are currently living in a house her late-grandmother, Mary Duggar, used to own.
There is no telling if Jim Bob uses these homes as leverage against his children, but that has not stopped fans from speculating.
The Duggars wish Derick Dillard happy birthday
Aside from the real estate business, Jim Bob has been embroiled in a feud with Jill Duggar's husband, Derick Dillard. The two have been fighting for the better part of a year, with Derick recently threatening to write a tell-all book about the family.
Despite the drama, Jim Bob and Michelle recently took to social media to wish a happy birthday to Derick. The move completely shocked Counting On fans, many of whom thought they were still not speaking to each other.
"Happy birthday, Derick!" Jim Bob and Michelle posted. "We're so thankful for you! You're a loving husband to our sweet Jill, and a wonderful daddy to your boys. May God bless you in this new year!!"
Derick left the reality series a few years ago after making some questionable remarks on social media. He has not returned to the show, though Jill did enjoy a brief cameo last season.
TLC has not announced when the new season of Counting On will premiere, but it is expected to return later this year.