'Counting On' Fans Theorize About Whether Jinger Duggar and Jeremy Vuolo Would Ever Divorce: 'I Hope So'
'Counting On' fans share their thoughts on what would happen if Jinger Duggar and Jeremy Vuolo truly weren't happy.
Counting On stars Jinger Duggar and Jeremy Vuolo live a very different life from most of Duggar's siblings. The two wed back in 2016, and since then, they've broken away from a lot of Duggar's family's strict rules. Duggar appears to be able to express herself much more now that she's out on her own.
However, some fans think it's just the opposite, and they've been reading pretty far into Duggar's posts and body language. Her actions have a few thinking she might not be as happy as she seems, and it's led them to debate whether they think the couple's marriage will last.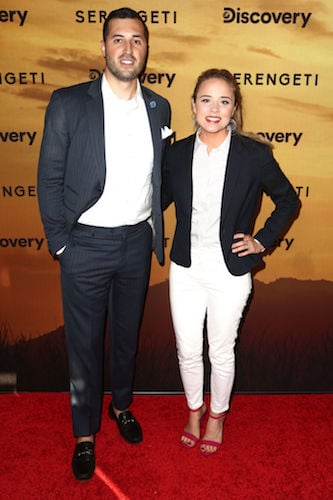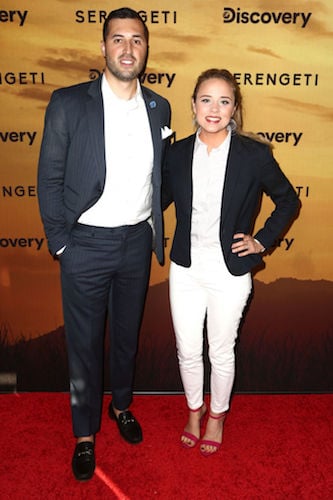 Duggar and Vuolo seemed so in love while they were courting
When Counting On was showcasing Duggar and Vuolo's courtship, both of them seemed head over heels. The two were long distance until their wedding, and any time they could see each other, they were thrilled. Vuolo once surprised Duggar with a visit while she was out to lunch with her sister Jessa, and the excitement could be seen on her face. It seemed like it was clearly love at first sight for these two. 
The two always post positive messages about each other on social media
These days, Duggar and Vuolo seem to have maintained a very strong relationship. They both love Instagram, and they post sweet messages about one another often. The two recently moved to Los Angeles, where they've been exploring their new neighborhood and trying out all the best restaurants.
On Valentine's Day, the two showed plenty of love for each other, and they do so on non-holidays as well. But still, some people think they're hiding some bigger challenges.
Fans are certain Duggar is hiding her unhappiness
Duggar fans often take to Reddit to discuss the family. Though a lot of the posts are negative, the users do bring up some good points about some of the family members — and they're certain that Duggar is hiding how unhappy she really is. Fans have claimed that Duggar's eyes tell a bigger story in her photos. They're certain that her drained facial expressions seem forced and that she hasn't been loving life with Jeremy as much as she wants to.
Some think that Vuolo seems arrogant and doesn't treat his wife as well as he should, though there is nothing to prove that — it's only speculation.
A divorce between the couple is very unlikely
Fans recently took to Reddit to discuss the idea of whether Duggar and Vuolo might ever get divorced if they were unhappy. While many people shared the same belief that the two aren't happy together, divorce seems entirely off the table. "I doubt it… She would never believe she could make it on her own," one user wrote. "[Fundamentalists] don't divorce for cheating, abuse or not getting along," someone else added. "I hope [they get divorced]. I hope she leaves him for Ben Affleck and they hit all the LA bars together," someone joked.
There is nothing to confirm that Duggar and Vuolo have a poor relationship; in fact, social media would suggest just the opposite. But fans still theorize that things might not be as perfect as they seem. Realistically, though, we'll likely never know the truth.