'Counting On': Is Jason Duggar Engaged To Lauren Caldwell?
Amid all of the Duggar baby news, a new engagement rumor has emerged. Some Counting On fans believe that 19-year-old Jason Duggar is secretly engaged to 18-year-old Lauren Caldwell, the younger sister of Kendra Caldwell, Jason's sister-in-law. Could there be truth to the rumor? Or, are fans just jumping to conclusions?
Lauren Caldwell is showing up in Duggar family photos
With the exception of oldest daughter Jana, the unmarried siblings in the Duggar family don't have personal social media pages. Parents Jim Bob and Michelle often post pics of the younger Duggars on the family's website and social media accounts. And, the married Duggar kids are always sharing family photos on Instagram.
In recent months, Jason and Lauren have been photographed together on multiple occasions, including once at the airport where they stood side-by-side waiting to welcome a mutual friend, and during a mission trip to Greece. According to The Hollywood Gossip, Lauren has also been hanging out at the Duggar family home in Tontitown, Arkansas.
As a result of Lauren spending so much time with Jason and his family, some fans are convinced the two are in a relationship. Facebook group Duggar Family News is reporting that Jason and Lauren are an item, but there is no definitive proof that Jason and Lauren are engaged, or even dating. But, why would Lauren be spending so much time with her sister's in-laws?
The Duggars and Caldwells have a long history
Jason Duggar's older brother Joseph and Lauren's older sister Kendra announced they were courting in March 2017. Two months later they got engaged, and by September of that year, they were husband and wife. Even though their relationship moved very quickly, the couple had actually known each other for five years before they entered into a courtship.
"The first time I met the Caldwell family was whenever I visited their church when the Forsythes were going there after one of their family camps," Joseph said. "So we've been talking for about six months and really just right when we first started talking, we really hit it off really well."
However, Kendra reportedly courted Jedidiah Duggar before realizing she was meant for Joseph.
The Quiverfull factor
Both the Duggars and Caldwells are fundamentalist Christians who are connected to the Quiverfull movement, which is an ultra-conservative belief system that teaches women to have as many children as possible to help spread the word of God.
Quiverfull also follows strict gender roles, with the husband being in charge of the household, and the wives never questioning their authority. This means that Jim Bob Duggar and Paul Caldwell have all the power in their families, and some fans believe the two dads are arranging courtships between their children.
The Duggars always share big news with their fans
Counting On fans are always looking for hints of courtships and pregnancies, and they have been known to jump to conclusions. While it's not completely out of the question that Jason and Lauren are secretly courting or engaged, it is rather unlikely.
The family has been in the public eye for a while, and they know their brand. They are all about weddings and babies, so when someone in the family is seriously courting, engaged, or pregnant, they always make a public announcement.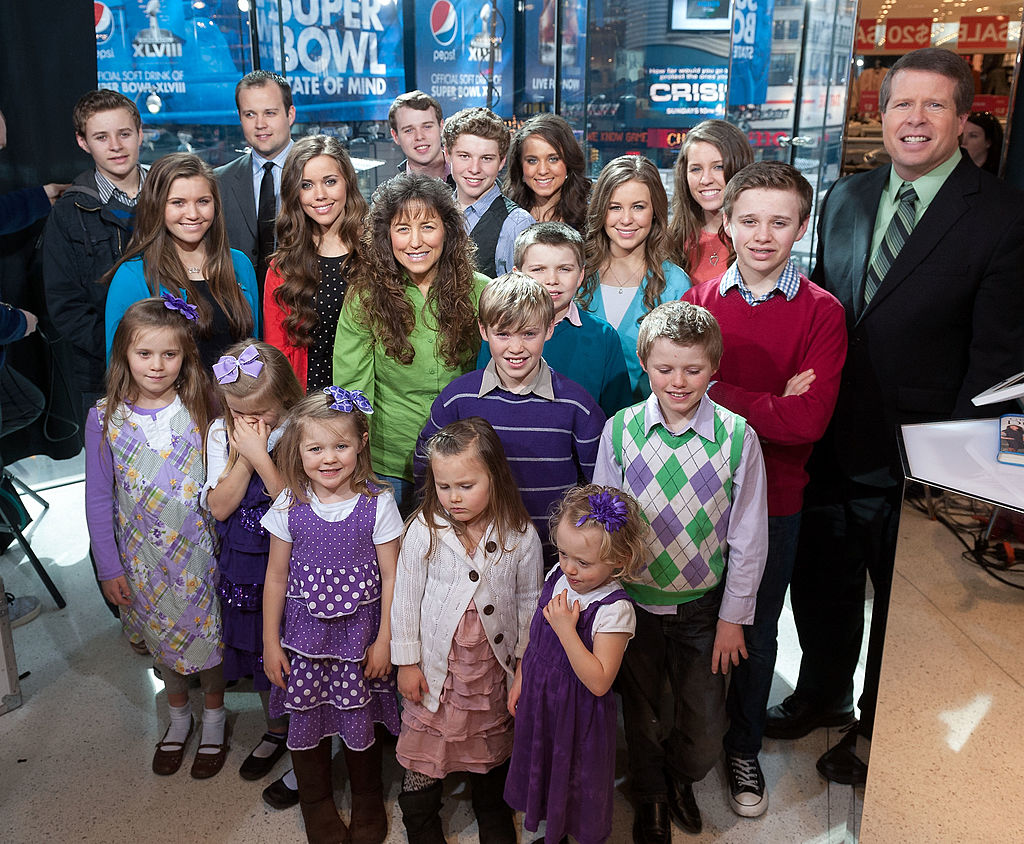 The last Duggar engagement announcement was in July 2018, when John-David revealed he had popped the question to Abbie Grace Burnett. The couple tied the knot in November, and their wedding was featured in the most recent season of Counting On.
But fans can never get enough weddings and babies when it comes to the Duggar family, so maybe next season, fans will witness the courtship of Jason Duggar and Lauren Caldwell.