'Counting On': Is Jill Duggar Getting Close To Breaking Her Silence About Her Rift With the Duggar Family?
Derick Dillard has been more than happy to talk about the Duggar family in recent months. In December 2019, Derick, who married Jill Duggar in 2014, broke his silence on the family rift. He hasn't stopped talking since, and Amy Duggar has gotten in on the action, too, albeit in a much more subdued fashion. The one person who hasn't opened up about the trouble between the Dillards and the Duggars is Jill. That might be changing. She has recently started to subtly shade her family, and critics think she's about to break her silence.
Jill has been subtly shading her parents in recent months
Jill appears to be getting one step closer to publicly acknowledging the Duggar family rift. Over the last several months, she's thrown subtle shade. First, she failed to recognize her family for the holidays. Then, she completely skipped over wishing her mother a happy Mother's Day on Instagram in May. She recognized Jim Bob Duggar for Father's Day, but let his birthday pass by without a mention. In fact, Jill and Derick spent time with Amy and her husband, Dillon King, at a lounge instead of hanging out with the Duggars for Jim Bob's birthday celebration.
RELATED: 'Counting On': Jill Duggar Just Broke Duggar Protocol by Enrolling Her Son in School
All of the missed acknowledgments have led fans to believe Jill is getting ready to act out, but her most recent public statement has followers thinking that moment is coming sooner rather than later. Jill recently posted about her husband's last first day of school and her son's first day of kindergarten. She took to Instagram to thank all of her "friends" for their word of encouragement. There was no mention of family. It would make sense that the Duggars wouldn't wish Israel good luck on his big day. The Duggars don't believe in public education. Jill and her 18 siblings were all homeschooled.
Will Jill ever speak about the feud?
While family followers strongly suspect some of Jill's snarkier statements are directed at her famous family, she has yet to disparage them outwardly. That job has been left up to Derick, and he has taken it on with gusto. Family critics can't help but wonder why Jill has yet to speak out. There are a couple of reasons she may be staying quiet. There is the possibility that Jill signed a contract before she married Derick. Jim Bob may have his children sign non-disclosure agreements when they become legal adults, although none have said they signed anything. Derick has noted that he was asked to sign paperwork but refused.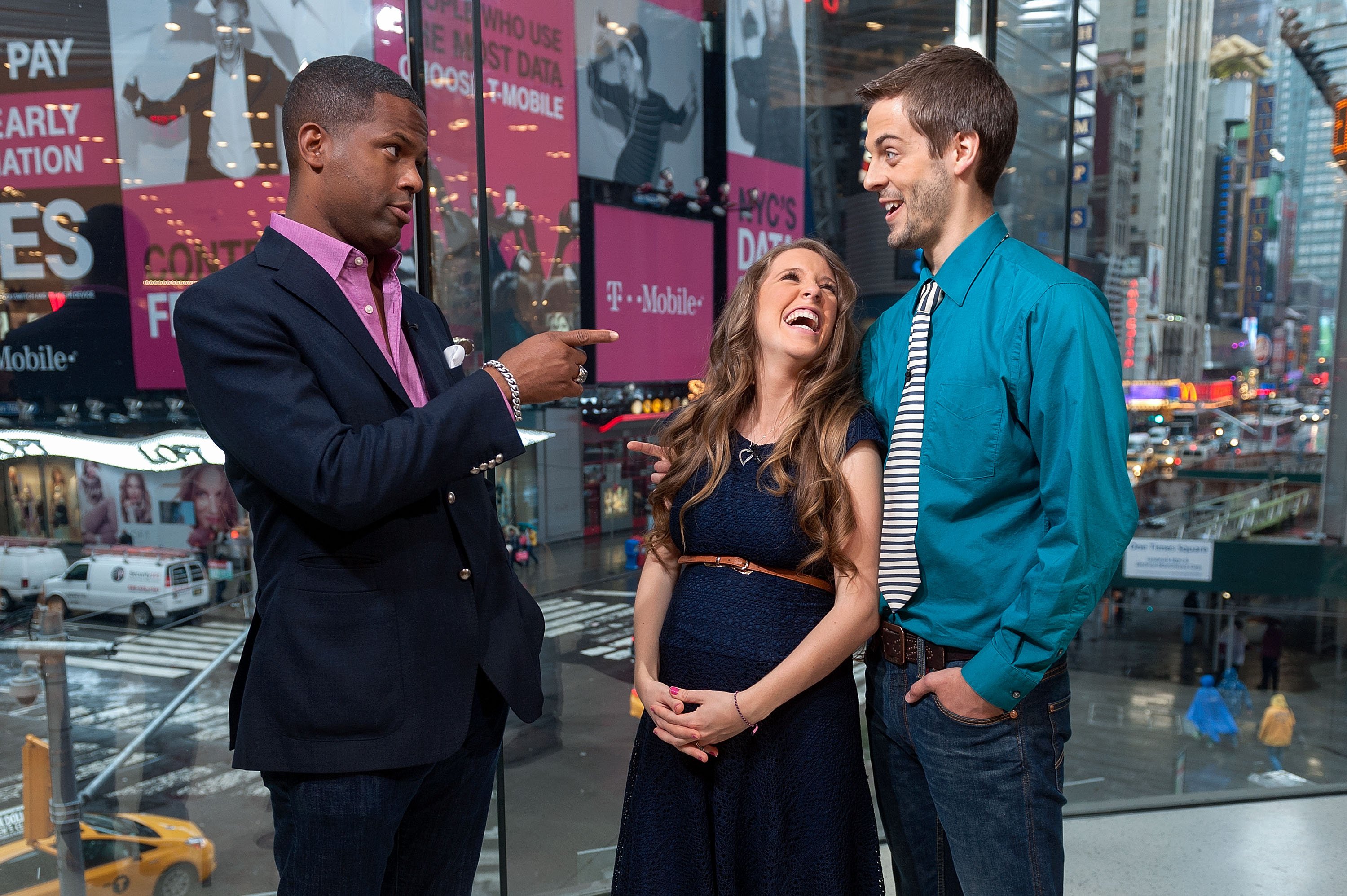 If Jill did not sign a contract, she could technically speak out against her family but may be reluctant to do so for fear of complete alienation. While her relationship with Jim Bob and Michelle Duggar seems especially strained, she appears to be closely linked to at least a couple of her siblings. Speaking out against her parents may alienate her further from her brothers and sisters. It has already been suggested that Jim Bob and Michelle refuse to let Jill spend one-on-one time with her siblings. Any further rebellion could cut her off from them for good, especially since many of the Duggar kids are completely dependent on Jim Bob for their financial survival.
If a few more Duggar kids decide to step away from their parents, Jill may begin to feel more comfortable speaking openly. If it never happens, that's OK, though. The mother of two has been working hard to set boundaries and heal from past traumas. Derick has made it clear that she is seeking help from a licensed counselor, and appears to be happy and at peace with her decisions. Derick still plans to pen a book, too. He told The U.S. Sun that Jill will work on the non-fiction offering with him. Perhaps her feelings will come out in the book. Time will only tell.
Michelle Duggar seems to be shading Jill right back
If Jill is getting ready to talk, it's likely because of the actions of Michelle Duggar and Jim Bob Duggar. In April, it looked as though Michelle was trying to fix her issues with the Dillards. In March, she took to Instagram to wish Israel a happy birthday. The following month, the family wished Derick a happy birthday, too. The sudden interest in the Dillards birthdays took family followers by surprise. The Duggars hadn't acknowledged the family on social media in more than two years before the posts. If Jim Bob and Michelle were attempting to make everything seem okay, they are over it now.  
In July, fans were quick to point out that Michelle purposefully cropped Jill out of a family photo. The picture, taken at Joy-Anna Duggar's baby shower, created a ton of controversy. Michelle insisted that the image was only cropped because it was too big to include everyone. Fans, however, were quick to dismiss the notion. Many believe Michelle cut Jill out of the photo because she was wearing clothing that didn't fit in with the Duggar family's modest rules. Jill did appear in a different picture from the day,  but she was largely covered by one of her younger sisters.