'Counting On': Jana Duggar is Officially 30 — And Fans Think It's 'This Year Or Never' For a Husband
Jana Duggar just turned 30 -- and fans are still dissecting her relationship status.
Jana Duggar turned 30 on January 13. And for many dedicated Duggar fans, it's another reminder that the oldest Duggar daughter is still unmarried. Duggar and her twin brother, John David Duggar, were once the oldest Duggars to still be unmarried — but John David tied the knot back in 2018 after meeting Abbie Burnett, and the two just welcomed their first child earlier this month.
Now that Duggar is entering a new decade of her life without a husband (which is considered taboo in her famous family), fans think it's now or never in terms of finding a partner.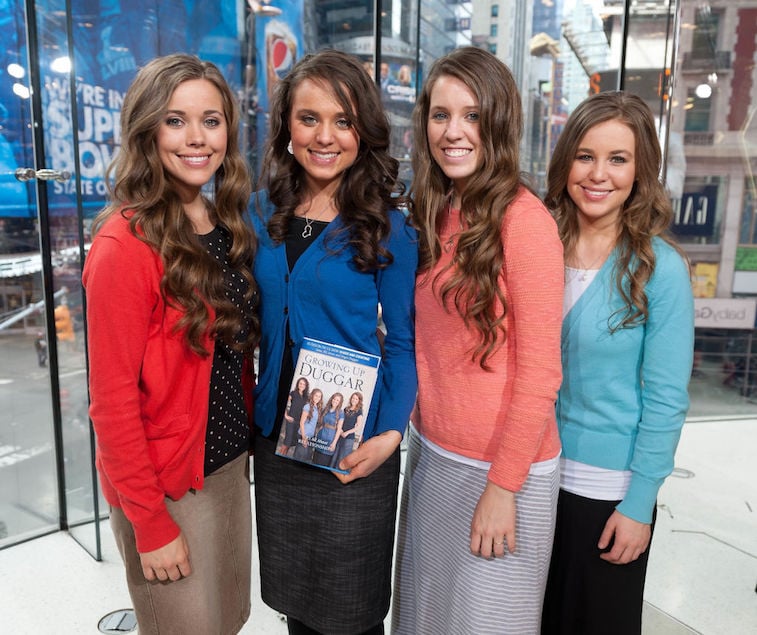 Jana Duggar has become the notoriously single Duggar
The Duggars tend to marry very young. Jim Bob and Michelle Duggar were only 19 and 17 respectively when they tied the knot, and since then, they've welcomed 19 children. Now that some of their kids have grown up and married, it's become somewhat of an unwritten rule that the kids marry young and start families no later than their early 20s. But for Duggar, this hasn't been the case.
In modern America, it's not unusual for a woman to be 30 and still unmarried. But in the Duggar world, it's pretty much unheard of. And fans have noticed that Duggar hasn't met "the one" — it's become a large topic of conversation among Counting On followers.
There is a lot of pressure on the Duggars to marry young
Michelle and Jim Bob seem to expect that their kids will court once they are of age. As soon as a Duggar is 18, he or she is essentially ready to meet their life partner. And though many of the Duggars do wait longer than that to wed, most of them are married by 23. Michelle and Jim Bob don't believe in birth control, and they encourage their kids not to use it, either. However, some fans suspect that there are a few couples who are using it and Michelle has said in the past that she's fine with some of her kids not following all the same "convictions" that she has.
Fans think it's 'this year or never' for Duggar
Jana Duggar has now made it into her third decade of life. But she's unmarried and still living under her parents' roof (a common rule among the Duggars is that the kids cannot move out until they have wed). To be 30 and live at home isn't uncommon, but since Duggar has no college education and has never held a true job, it would be very hard for her to succeed in the real world. And fans think that if she doesn't wed this year, she never will.
"… Now that she's 30, she's not likely to get a fundie husband at all…either this year or never," one user posted on Reddit. "She's not going to catch up, she failed to launch," another person wrote.
Some theorize that her parents don't want her to marry
While some fans think Jana is content being alone, others think her parents don't want her to wed. With so many children around the house, Michelle could probably use the help. People suspect that they've told Jana that God doesn't want her to get married — this way, she'll be a mother's helper forever. "I'm willing to bet that [her parents] have brainwashed her to believe that [the Lord] doesn't want her to have ANY children. The Cinderella role is their way of making sure that she doesn't," someone wrote. It's unclear right now if Duggar will ever wed, though time will certainly tell.