Duggar Family News: Jedidiah Duggar's Wedding Lends Further Fuel to Jana Duggar Courtship Rumors
Duggar family followers have spent years speculating about Jana Duggar's dating prospects. Now, at 31, they are desperate to see her finally walk down the aisle. Some critics think the wait might finally be over. After spotting Jana's rumored boyfriend at Jedidiah Duggar's wedding, they are pretty sure love is in the air.
The Duggar family has celebrated two weddings in less than six weeks. It doesn't look like the family is done tying the knot just yet, either. Michelle Duggar, the Duggar family matriarch, teased upcoming courtships in the surprise premiere of Counting On. Those courtships might not be a secret, though. Fans believe they know exactly who is courting. A spotting at Jedidiah Duggar's wedding gives one of the courtship rumors even more credence.
Jedidiah Duggar married Katey Nakatsu on April 3, 2021
Jedidiah is officially a married man. Jim Bob Duggar and Michelle's 10th child wed Katey Nakatsu on April 3, in Arkansas. The couple managed to keep their courtship and engagement quiet until late March when family critics found the pair's wedding planning profile. Family followers initially speculated that the wedding date could be fake to throw fans off the trail. That didn't turn out to be the case. 
The ceremony, which Jed and Katey live-streamed on YouTube for family who could not attend, apparently went off without issue. The Duggar family finally acknowledged the marriage shortly after the wedding. The Duggars, including all of Jed's siblings, remained tightlipped about the nuptials in the weeks leading up to the big event.
Duggar family critics spied Stephen Wissmann at Jedidiah Duggar's rehearsal dinner
Jed and Katey's wedding brought a ton of ultra-conservative Christian families together. Duggar family followers were on the lookout for one specific member of the social circle, though. Critics were looking out for Stephen Wissmann. Stephen is the man believed to be Jana Duggar's boyfriend. They found him.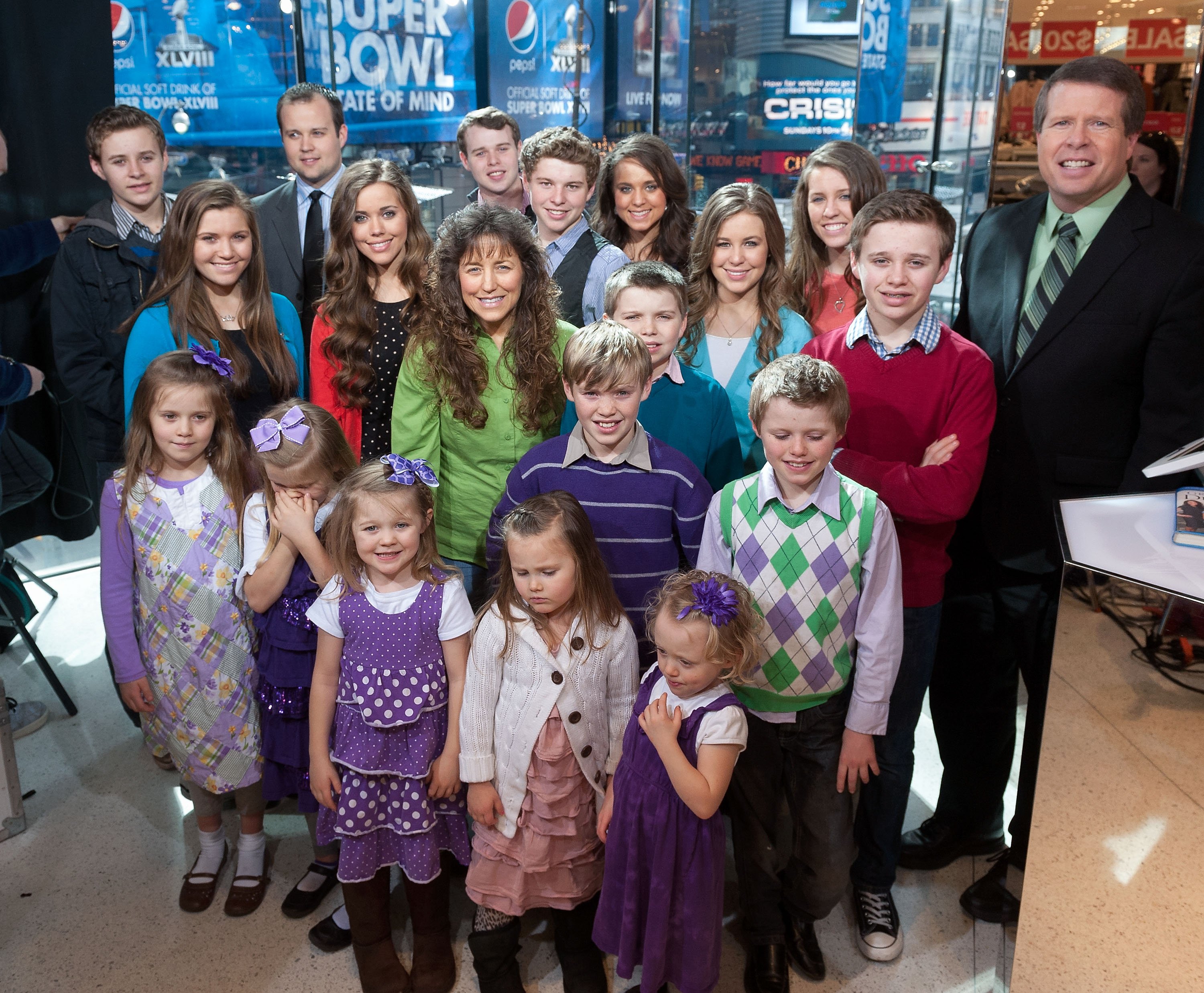 A Reddit user spied Stephen sitting at a table with Jim Bob Duggar and several others during Jed and Katey's rehearsal dinner. Stephen and Jim Bob were seated with another man and two women. Although the lighting makes it difficult to decipher who they are, family followers are convinced that one of the two women at the table is Jana. Redditors found the photo on an Instagram belonging to one of Katey's relatives.
Will Jana Duggar and Stephen Wissmann be the next couple to get married?  
Duggar family followers have long speculated about Jana's dating life. They have linked her to several men over the years. Still, nothing has ever come of it. The most recent courtship rumor feels a bit different, though. At the very least, there is more photographic evidence of Jana with Stephen than with any other rumored suitor. Still, are they the next couple to walk down the aisle? Most likely not.
Michelle hinted at multiple courtships, and family followers strongly suspect that three of the Duggar kids are currently courting. Rumors are swirling that Jason Duggar, Jeremiah Duggar, and Jana could be in relationships. If that is the case, there is reason to believe that Jana will be the last of the three down the aisle, as her courtship will be the most anticipated marriage in Duggar history.