'Counting On': Jessa Duggar Claps Back At a Critic, and Fans Are Loving It
The Duggar family is one of America's largest families, and it's mostly due to Michelle and Jim Bob Duggar's devout beliefs. The two are Baptists, and shortly after they were married, they stopped using birth control.
For the most part, the family's fans embrace their religious lifestyle. But occasionally, some fans become critics and offer harsh reactions to the Duggars' social media posts. But when one fan tried to tussle with Jessa Duggar, she clapped back.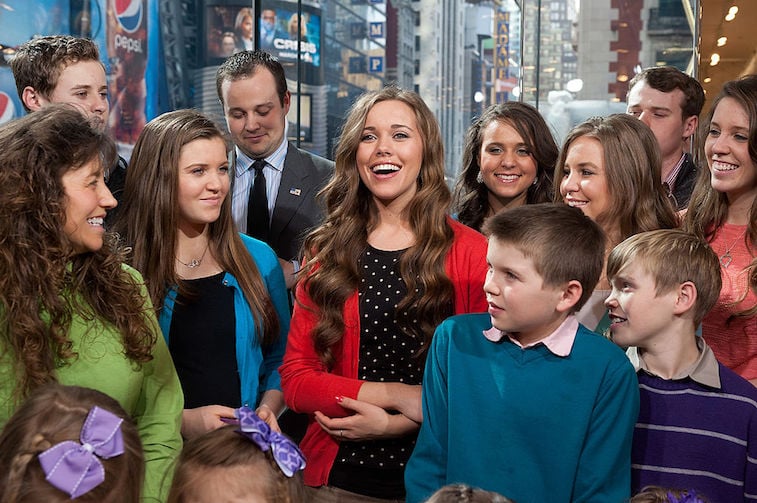 Not everyone agrees with the family's views
Aside from being one of America's largest families, the Duggars are also one of America's most controversial families. Michelle and Jim Bob Duggar have very conservative beliefs that don't align with some of mainstream America's views. And for that reason, not everyone likes them. And those who don't like them really don't like them.
Michelle and Jim Bob Duggar do not believe in birth control (though there has been speculation that some of their kids use it). The couple have also taught their kids to not believe in abortion or homosexuality, for which they've been criticized by many. The Duggars also are not allowed to listen to mainstream music or watch television, and they can't dance, since it promotes promiscuity. The Duggar women must refrain from enticing men by only wearing skirts or knee-length dresses. 
Jessa Duggar is believed to have a stronger personality than her siblings
When a Duggar woman marries, she is essentially supposed to take on a submissive role as wife. To the Duggars, a woman's job is to cook, clean, and care for her kids and husband. Michelle and Jim Bob had 19 kids, but for the most part, Michelle is the one who raised all the children. And now, many of the Duggars are doing the same with their own families. But Jessa Duggar and Ben Seewald seem different.
Though Jessa seems to take care of the kids more in the sense that she is a stay-at-home mom, she does not seem to take as submissive of a role in her marriage. She and Ben discuss finances, and she appears to want to be in on every family decision they make — some have suggested that she "wears the pants" in the marriage. People have started to believe that her strong personality resulted in her not wanting to take a back seat.
Duggar clapped back at a fan who critiqued her family, and fans loved it
The Duggar sisters spent a day out together, and one fan critiqued the women for bringing their young children. "… The men act like Neanderthals that it is only the women that should look after the children," one user commented. But Jessa wasn't having any of the criticism that day. "You know, I've been thinking the same thing. Only Neanderthal men would refuse to breastfeed their infants so their wives can spend the entire day out dining and shopping." Jessa's comment received more than 4,000 likes — by far the most on her post.
"Haha! Best response ever!" one fan replied. "[Mic] drop!" another user added. "I love how you shoot from the hip!" someone else wrote. "You tell 'em mama bear," another fan added. It was clear that fans were happy to see Duggar sticking up for herself, since her family is often at the center of criticism.