'Counting On': Jessa Duggar Shares the Sweetest Photo Of Her Kids: 'You Have Such Beautiful Babies'
Jessa Duggar's kids are the cutest.
The Duggar family dynamic is a bit unusual compared to most modern American families. Michelle and Jim Bob Duggar's kids must follow extremely strict dating and intimacy rules before marriage, but once they wed, they can do whatever they want. In fact, Michelle and Jim Bob encourage their kids to have as many children as possible.
Jessa Duggar, Michelle and Jim Bob's third daughter, is married to Ben Seewald, and the two have three kids — and fans are totally obsessed with them.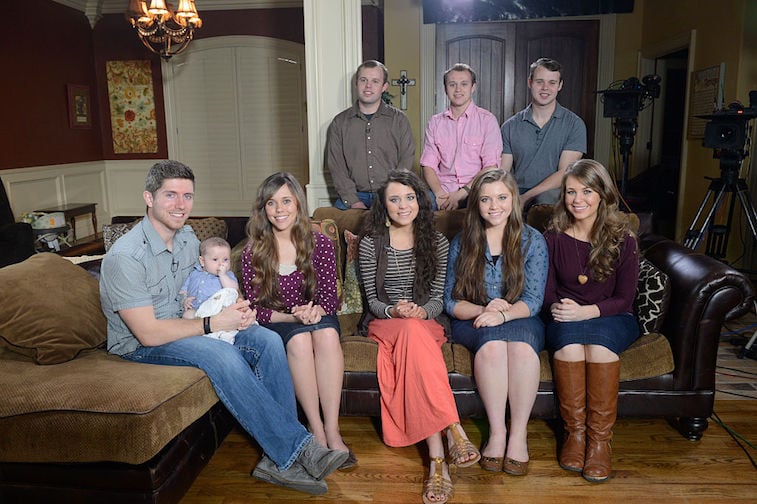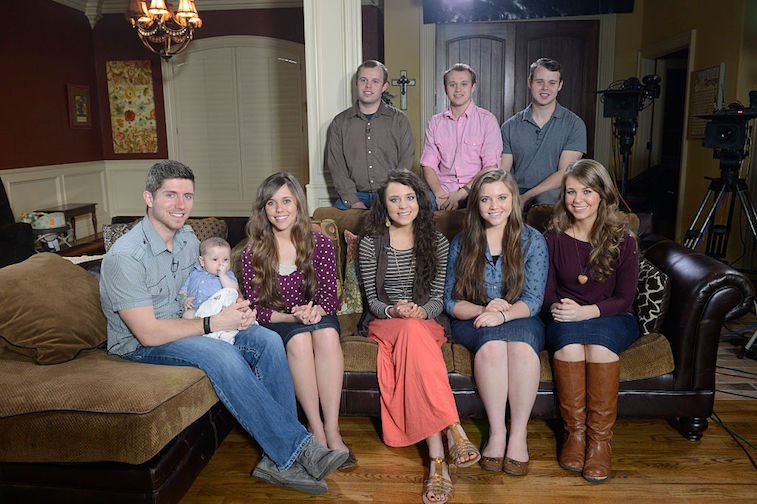 Jessa Duggar and Ben Seewald had three kids in five years
Duggar and Seewald were married in 2014, and they didn't wait long to start having children. The Duggars tend to marry young, and many get pregnant on their honeymoon. This wasn't the case for these two, though — they were married for almost three months (woah) before getting pregnant.
Almost exactly a year after their wedding, the two welcomed their first child, a son named Spurgeon. And during the next four years, the couple welcomed two more kids: Another son named Henry and, most recently, a daughter named Ivy Jane.
Their youngest child, Ivy Jane, has just started to talk
Duggar and Seewald welcomed Ivy Jane back in May 2019, and they were thrilled to be having a girl. Duggar has loved dressing her daughter in pink outfits and putting bows in her hair. And most recently, Ivy Jane has started talking. Duggar posted a video to Instagram of Ivy Jane playing with a baby doll, and when Duggar said "baby," her daughter repeated the word.
Duggar's middle child, Henry, dealt with some speech delays over the past year, but she also recently told fans that he's been doing much better with his speech and is entirely caught up.
Duggar captured the sweetest photo of her three kids
The Duggars love photo shoots. They often take to Instagram to announce anything exciting in the form of a shoot. Pregnancies, engagements, and plenty of wedding photos have made their way to the Duggar family Instagram accounts. And Jessa Duggar is no exception. Though it wasn't an announcement of any sort, Duggar recently posted an adorable photo of her three kids sitting on her front steps. All three were smiling, and Ivy Jane was sitting in between her brothers with her older brother, Spurgeon, holding on to her.
"You have such beautiful babies!" one user wrote. "Your children are all so adorable!" another user commented. "Jessa and Ben you have beautiful children!" someone else added.
The couple will likely welcome more kids
Though the two seem to have their hands full with three kids, they likely won't stop at three. The Duggars tend to have a lot of children, and Duggar is only 27, which means she still has plenty of time to have more kids. Duggar has also said in the past that she hopes to adopt at some point, which means the two could be welcoming several more kids over the next few years. So far, they've had three kids in five years, which means there might even be another announcement from them sometime in 2020.