'Counting On': Jill Duggar Snubs Jim Bob Duggar As Derick Dillard Continues Their Feud
Counting On star Jill Duggar is not ready to make amends with Jim Bob Duggar. Taking to Instagram, Jim Bob seemingly tried to smooth things over with Jill's husband, Derick Dillard, who has been feuding with the Duggar patriarch for months. While it appears like Jim Bob is ready to play nice, Jill completely snubbed him on social media, signaling that she is not ready to bury the hatchet just yet.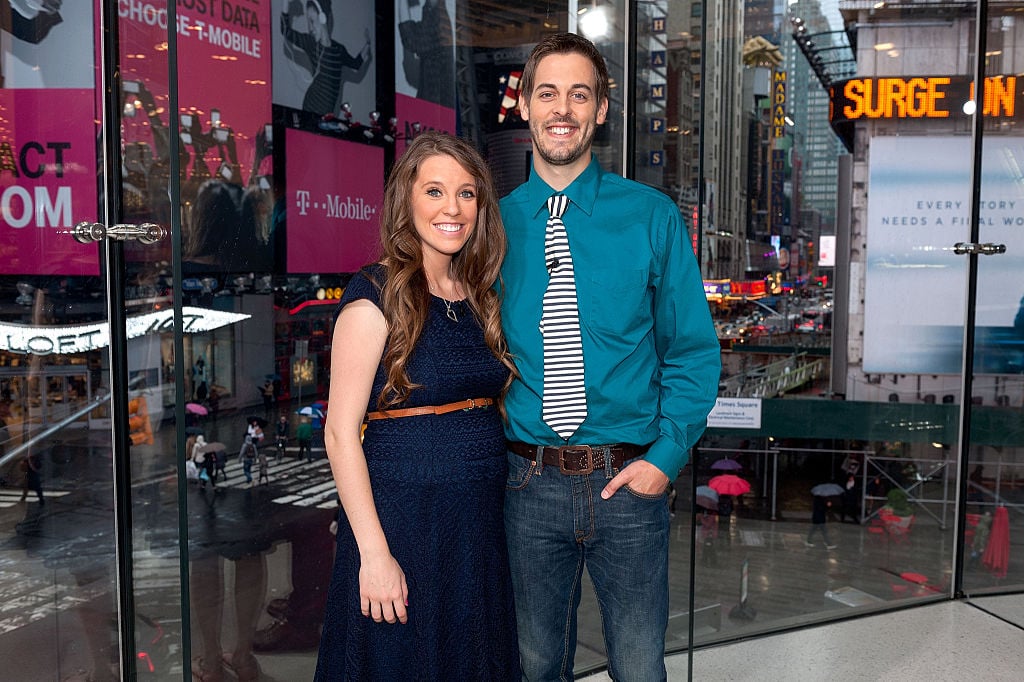 Did Jim Bob force Jill to film amid the family's sex scandals?
Derick has not been shy about bashing Jim Bob on social media. Over the past few months, Derick has accused Jim Bob of stealing his family's money, being overly controlling of his children, and prohibiting him and Jill from visiting the Duggar compound.
In a new interview with a vlogger named Katie Joy, Derick claimed that Jim Bob forced Jill to film new episodes of Counting On amid the family's biggest sex scandal. According to The Hollywood Gossip, Derick added that Jim Bob did not pay Jill for her work on Counting On, even after he took over the show.
"19 Kids and Counting just became Counting On, and Jim Bob still owned the contract," Derick shared. "So even though Jill and Jessa were in the title of the show, they were not being paid."
Joy noted that TLC has not refuted the allegations against Jim Bob, who has also remained mysteriously quiet on the issue. Derick has not appeared on the show for a few years, which is likely why the network is not saying anything about his activity.
What's even worse is that Jim Bob took over Counting On shortly after it was revealed that Josh Duggar had molested several of his sisters, including Jill. Jim Bob and his wife, Michelle Duggar, kept the scandal tightly under wraps for years until it was leaked to the media.
Is this the real reason Derick quit 'Counting On'?
Although Jim Bob did not pay Jill what she deserved for Counting On, money was not the reason the couple decided to quit the series. In fact, Derick said that the real reason he left the show in 2017 was that he was tired of not having any control over his life.
"Our departure from the show had less to do with money and more to do with regaining control of our lives," Derick stated. "We felt we had been sucked into a pattern of planning our hopes and our dreams, only to find out that what we wanted for our lives really didn't matter."
Derick added that he and Jill did not have any say over when they announced major life changes, such as their engagement or the births of their children. If he had a chance to do it again, Derick would have gone against the rules, regardless of the consequences.
The former Counting On star went on to say that Jim Bob does not allow his children to work outside of the Duggar brand. This is one reason why Derick and Jill have been making "sudden changes" to work around her father's contract.
While it is clear that Derick and Jim Bob are still at odds, it looks like the same holds true for Jill, who recently ignored her father on social media.
Jill snubs Jim Bob
Back in March, Jim Bob and Michelle took to social media to congratulate Derick on turning 31 years old. The couple praised Derick for being a good husband and father in what was a clear attempt to make amends with their son-in-law.
"Happy birthday, Derick! We're so thankful for you! You're a loving husband to our sweet Jill, and a wonderful daddy to your boys. May God bless you in this new year!!" they posted.
The tactic did not pay off. Jill completely ignored her parents' post and did not comment on the matter. The former Counting On star was also pretty active on social media during Derick's birthday, so there is little doubt that she saw the post.
Derick, of course, took the opportunity to take a few subtle digs at Jim Bob. He liked several comments that reflected poorly on the former 19 Kids and Counting star. This includes a comment from one fan who suspected that Jim Bob was doing his best "damage control."
The move comes after Derick revealed that Jim Bob does not allow him and Jill to visit the Duggar compound without his permission. Despite all of the rumors, Jim Bob has yet to weigh in on the matter.
TLC has not revealed when the new season of Counting On will premiere.