'Counting On' Fans Feel Bad for Jill Duggar For This 1 Reason
The Duggar family has become one of reality television's most famous families through the years. Michelle and Jim Bob Duggar are the parents of 19 children, and fans have watched many of the kids grow up, get married, and start families of their own.
Duggar women don't typically get the opportunity to hold jobs. Rather, they're taught that their role is to take care of their husband and children. But some fans think it resulted in something for Jill Duggar — and they feel sad for her.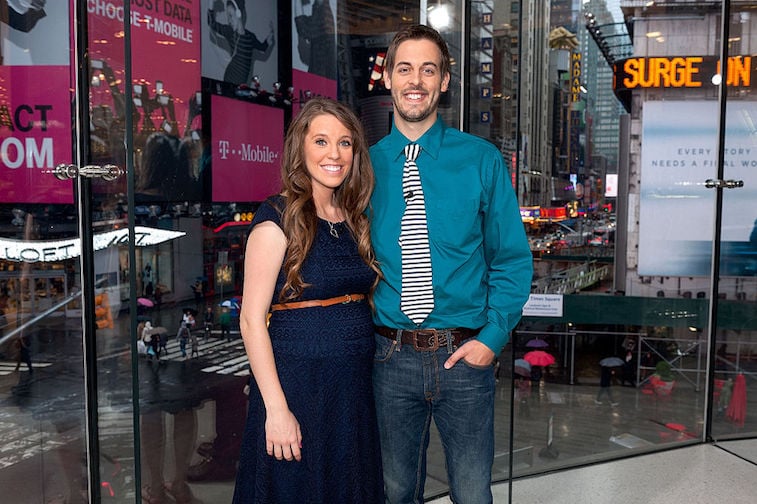 Jill Duggar was the first Duggar daughter to wed
Michelle and Jim Bob Duggar once saw their second oldest daughter as the apple of their eye. Jill Duggar started courting her now-husband, Derick Dillard, back in 2013, and the two wed in 2014. The couple's engagement and wedding were both filmed for 19 Kids and Counting before it went off the air due to Josh Duggar's sexual abuse scandal.
Today, Duggar's husband has hinted at some serious drama between him and Duggar's parents. It appears that Duggar no longer has a good relationship with her mother and father.
Duggar is very submissive to her husband
The Duggar women are taught that they play a very specific role in the family. They are the ones who keep their home tidy and keep dinner on the table. They are taught to please their husband's sexual needs at any time, and they're encouraged to always obey their husbands. When Dillard started telling fans about the tension between him and Jim Bob, Duggar likely couldn't do anything about it. This submissiveness is present in pretty much all of the Duggar marriages.
Fans think Duggar was forced to waste her potential as a midwife
The Duggar women don't work, but that doesn't mean they don't have the qualities and characteristics that allow them to thrive in certain professions. Duggar became a certified midwife, though her family's values and beliefs essentially prevented her from ever having a full-fledged career — and fans feel sorry for her wasted potential.
"I think that if Jill went to nursing school and became a certified nurse midwife- she'd actually be a good one… It's sad to see so much potential wasted," someone posted to Reddit. "I think she would be happy doing that too. Really sad," someone else wrote. "You can really see that she has an intense interest in midwifery and birthing in general," another person wrote.
One Duggar wife has been breaking boundaries in the work force  
Though it's customary that the Duggar wives don't work, Abbie Duggar, who is married to John David Duggar, might break down that barrier. Abbie was a registered nurse before she met and married John, and though she quit upon marrying John, it's possible that once she recovers from having her first child, she will return to her field. John doesn't appear to have a controlling personality, so it wouldn't surprise us if at least one Duggar wife was given the opportunity to continue her success in a real profession.
Time will tell if Jill Duggar takes up midwifery once her husband is out of law school and her boys get a bit older.