'Counting On': Critics Call Out Jinger Duggar Over Her Kobe Bryant Instagram Story
Jinger Duggar lives a very different life now than the one she had while under her parents' roof. Her husband, Jeremy Vuolo, was raised in a more modern household than her, and he even attended college, which exposed him to most mainstream music, sports, and media.
Now that Duggar is married to him, she's much more mainstream, too. But when she posted an Instagram story watching Kobe Bryant's memorial service, critics were quick to speak out.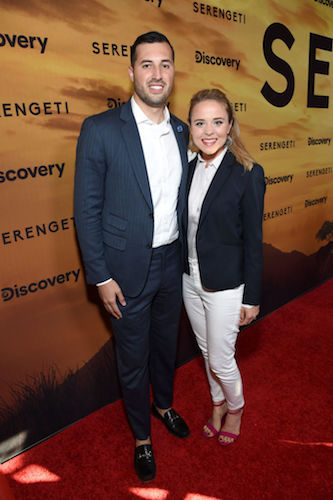 Duggar and Vuolo live differently than most other Duggars
When Duggar and Vuolo were first married, they instantly moved far away from Duggar's family. Michelle and Jim Bob Duggar had raised their children with very strict rules: They could not watch television or listen to modern music, and the girls were only allowed to wear specific types of clothing.
Vuolo was homeschooled for part of his life, but he also attended public school. Plus, Vuolo went to college at both Syracuse and Hartwick, so he was much more in touch with reality than Duggar. And when they wed, Duggar adapted to Vuolo's lifestyle.
Duggar now watches TV and listens to mainstream music
These days, it's hard to tell that Duggar comes from such a strict background. Her Instagram shows her dressing modernly and doing everyday things that others do. Plus, she seems to be loving her California life.
Duggar now watches television and listens to modern-day music. She often posts Instagram stories with her TV on in the background, and she has shared Spotify playlists featuring modern artists such as Ed Sheeran.
Critics called out Duggar's Instagram story about Kobe Bryant's memorial
On February 24, the world watched as Kobe Bryant and his daughter, Gianna, were remembered after they lost their lives in a tragic helicopter crash along with seven other people back in January. The memorial took place at the Staples Center in California, and celebrities such as Beyoncé, Jimmy Kimmel, and Alicia Keys all made appearances.
The show was broadcast on TV, and Duggar posted an Instagram story of her watching the memorial; she captioned it, "No words," with crying and broken heart emojis. But critics didn't like the post because they felt Duggar didn't really know who Bryant was — and has discriminated against people like him in the past. People quickly took to Reddit to discuss Duggar's Instagram story.
"She just wants to show the world she watches TV now," one user wrote. "She thinks being a Lakers fan will get LA to love her. She'll be disappointed," another person commented. "It's a trendy move for her to jump on the 'Mamba Love' movement to look like she's relevant," someone else added.
People suggested Duggar and Vuolo denounce Catholics
Bryant was Catholic, and it's been well-known that other branches of Christianity don't always agree with Catholicism. Critics attacked Duggar and Vuolo for mourning Bryant while belonging to a family that calls out Catholicism. "Does she know that Kobe and his family are catholic?" someone asked. "[Jeremy] was probably preaching in private that they're in Hell for not being the right kind of Christians," one user wrote. "This is so sad because it's true," someone else responded. Critics of the family have often called the Duggars out on their hypocrisy, and none of them are buying that Duggar truly cared about Bryant or his family.