'Counting On': Critics Are Starting to Think Jinger Duggar is Totally Fake
Jinger Duggar and Jeremy Vuolo used to be fan favorites on Counting On. And in a lot of ways, they still are. But those who criticize the show always had hope that Duggar would break away from her family's strict grasp after marrying Vuolo, which, for a while, seemed to be the case.
Now, though, Duggar has changed up her Instagram quite a bit, and critics are convinced that she's completely disingenuous.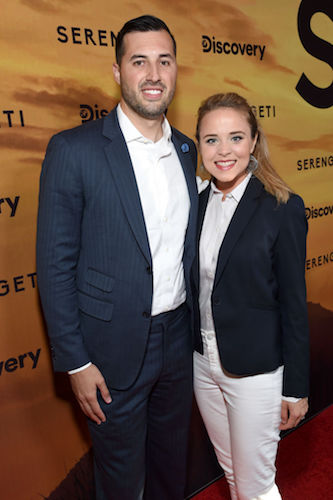 Jinger Duggar was once the family's biggest rebel
When Duggar and Vuolo first wed, they moved to Texas right away. From there, Duggar was introduced to a way of life that she had never experienced growing up. She and Vuolo explored new restaurants and met new people — people who were outside of Duggar's Arkansas church.
The two also didn't rush into having kids. They waited more than a year to get pregnant and didn't welcome their first child until almost two years after they wed, which was very uncommon among the Duggars. Then, the two moved to California, and Duggar dyed her hair blonde and cut it much shorter — another sign that she was branching out.
Duggar and Vuolo have recently changed their lifestyle
Though Duggar and Vuolo were enjoying the California lifestyle at first, somewhere down the line, things changed. The couple's Instagram accounts had steered away from religion; Duggar was often posting photos of sightseeing, dining out, and spending time with Felicity and Vuolo at soccer games. But over the past few months, her account has completely transformed into photos only relating to her family and God.
For a while, fans thought that the two were going to live a more mainstream life and "rebel" against Duggar's parents, but that doesn't seem to be the case. And while being religious isn't an issue, critics have taken issue with the way Duggar presents herself these days.
Critics think Duggar is completely fake
In a recent Reddit thread about Jill Duggar, one critic contrasted Jill's more relatable personality with Jinger Duggar's life seeming entirely staged. "[Jill has] managed to be more relatable with this one post than [Jinger and Jeremy] with all their choreographed content," the user wrote. And it's not the first time people have suggested Duggar and Vuolo don't seem genuine.
Duggar has posted several photos alongside her husband lately, explaining how marriage is "a beautiful reality" and showing off the couple's loving relationship. However, not everyone is convinced the two are as happy as they seem. One user even commented that their relationship seems "fake" based on how many photos Duggar posts of her husband, and people questioned Vuolo's actions toward his wife after he seemed like a "dictator" in a now-deleted video on Duggar's Instagram.
Duggar and Vuolo's photos have become a topic of conversation among those who follow the family, since all of their Instagram content is very obviously staged. Even throughout quarantine, the two were posting "candid" photos that seemed totally planned. It's possible that it was all meant to help promote the podcast they launched, which many people seem to love, but it's still unclear why they've taken such a different approach to social media recently.