'Counting On': Jinger Duggar Gives Heartfelt Advice to Mothers: 'Let's Cherish These Days'
Jinger Duggar loves being a mom. She and husband Jeremy Vuolo took a different route from the rest of her family when it came to having kids — they've been married for more than three years and only have one child.
Duggar has had a chance to seriously bond with her daughter, Felicity, and she recently provided some heartfelt advice to other mothers who might be overwhelmed with having their kids around all the time.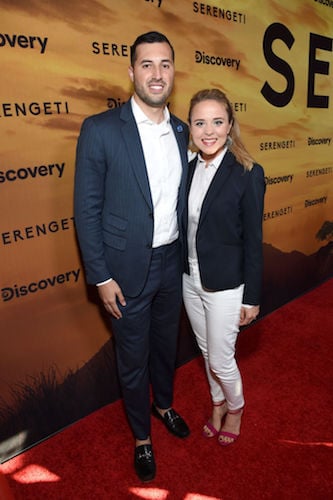 Jinger Duggar and Jeremy Vuolo only have one child
Michelle and Jim Bob Duggar have 19 kids, and there was somewhat of an expectation that their own children would go on to have large families, too. This seems to be the case for some — the Duggars tend to get pregnant right away. However, Duggar and Vuolo decided to do things a bit differently.
The couple moved to Texas after their wedding, where they enjoyed some one-on-one time in their marriage for quite a while. It was more than a year before they announced their first pregnancy. And now, three and a half years after marrying, they've only welcomed one daughter.  
Duggar clearly has a close bond with Felicity
Duggar is a stay-at-home mom, and Vuolo is currently working toward his master's degree. The two moved to California with Felicity last summer after Vuolo was accepted into the Master's Seminary in California. And while Vuolo is in class, Duggar watches their little girl.
Duggar and Felicity have explored parks, gone to various restaurants, and have seemed to truly enjoy their time spent exploring together. And since Duggar isn't watching after several kids, it's given her a great opportunity to develop a super close bond with Felicity.
Duggar recently gave other moms some heartfelt advice
Duggar knows how busy life can be while caring for a toddler, but she recently reminded her Instagram followers not to let the moments of motherhood pass them by. Duggar posted a photo with Felicity to Instagram, and she included some advice she received from someone at her church before Felicity was born. "'The days are long, but the years are short.' Mothers, let's cherish these days!" part of Duggar's caption read.
The post received a lot of love from fans. "Love this, Jinge!" Duggar's sister, Jessa Seewald, wrote. "Cherish every moment, they grow up too fast," another user commented. "So very true, and well said," someone else wrote.
Fans are certain Duggar is pregnant with baby no. 2
Since Counting On fans know how many kids Michelle and Jim Bob have, many have been waiting patiently to hear when Duggar and Vuolo will announce another baby. Duggar hinted on season 10 of Counting On that she and Vuolo might have more kids while they're out in California, but they didn't appear to be in a rush. However, fans suggested that Duggar looked "glowing" and "pregnant" in her recent photo.
It's unclear when or if the two will have more kids, but it's possible that Duggar posted about cherishing her time with Felicity because she soon won't be an only child (but we're totally speculating, and nothing has been confirmed). She did say the two could grow their family, though, so an announcement wouldn't come as a surprise.