'Counting On': Jinger Duggar Has 'Spent the Most Time in Prison' According to Her Brother
The Duggar family is one of America's largest families. They're also very religious, and everything they do is meant to better their relationship with God. The kids were extremely sheltered from modern America while growing up, but John David once revealed that his sister, Jinger Duggar, "spent the most time in prison" among all the kids — but it's certainly not as bad as it seems.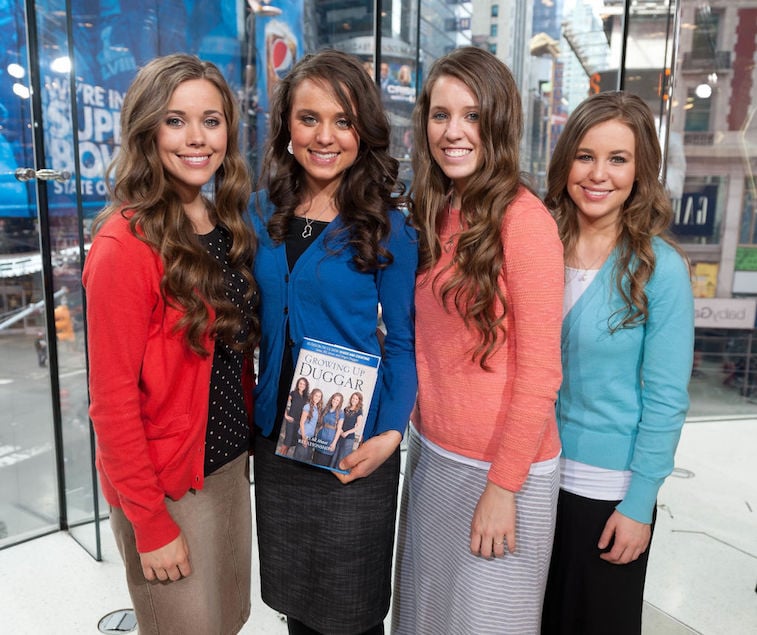 The Duggar kids were very close growing up
Michelle and Jim Bob Duggar raised 19 children, and the kids were all homeschooled. Though they attended church and made friends through religious outlets, the kids mostly spent time with each other, which brought them very close. Jinger and Jessa are best friends, as well as Jessa and Jill. Jana and Jill have always been close, too, and Jinger and Joe shared a close bond because of their age (Jinger is only about a year older than Joe).
The middle boys — Josiah, Jedidiah, Jason, and James — are growing up close in age, so they spend plenty of time together, as do Michelle and Jim Bob's youngest daughters.
The family spent a lot of time doing community service
Growing up, Michelle and Jim Bob spent most of their spare time trying to give back to less fortunate communities and spread God's word, though some critics of the show have suggested the family's charity efforts aren't what they seem. Still, Michelle and Jim Bob typically didn't take vacations with their kids but took them on mission trips instead.
Michelle and Jim Bob encouraged their kids to give back in their own way, and these days, the Duggar kids do tend to respond to emergencies, such as last year's hurricanes that slammed the Caribbean, whenever people are in need.
John David once revealed that Jinger 'spent the most time in prison'
During season 2 of Counting On, John David spoke some kind words about his sister, Jinger. He revealed that Jinger, who was a teenager at the time, had taken it upon herself to work with young girls at a juvenile detention center nearby where the Duggars lived. Jinger would write letters to the girls and go in and spend time with them; John David didn't reveal exactly what she did, but he said she "invested in these young girls' lives" and cared deeply about them.
John David, who is known as having the sense of humor in the family, then joked that Duggar had been to prison. "Out of all the Duggars, I'd say Jinger is probably the one who's spent the most time in prison," he said with a smirk.
For the most part, the Duggars have no criminal record
The Duggar kids are pretty much entirely clean, minus Josh Duggar's alleged sexual abuse from the early 2000s. But even in that case, Duggar never went to trial, nor was he convicted of a crime, so he technically still has a clean record as well (legally speaking), despite admitting that he inappropriately touched his younger sisters and others when he was a teen.
The Duggars tend to stay out of trouble. They try to lead very holy lives; Michelle and Jim Bob don't allow them to associate with anyone outside their religious circle without a chaperone.