'Counting On' Jinger Duggar's Instagram Story Shows Her Daughter Breaking 1 Major Duggar Rule
Jinger Duggar has taken on a completely different life ever since she married Jeremy Vuolo. Vuolo and Duggar moved away from Duggar's family as soon as they wed, and it's allowed Duggar to form a life that's more on her own terms. Now, the two share a young daughter, and Duggar continues to prove that she's breaking boundaries with the way she raises Felicity.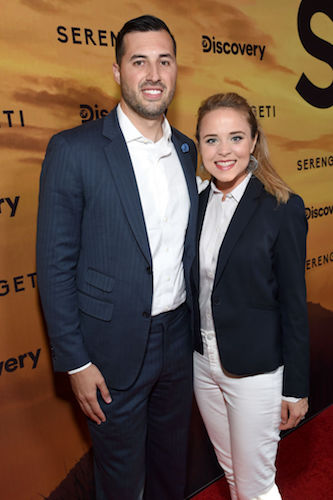 Duggar and Vuolo live a different life than the other Duggars
When Duggar and Vuolo wed, they moved to Laredo, Texas and instantly started breaking the family rules. Though Vuolo is very religious, he wasn't raised with the same strictness as his wife; he was able to attend public school and college. Ever since the two wed, Duggar has been living a life more similar to Vuolo's. This includes wearing pants, listening to modern music, and forming hobbies that don't relate to the church. On social media, it seems like Duggar is incredibly happy in her new life — and it looks like she's raising her daughter differently than the way she was raised.
The two love to dote on Felicity
Vuolo and Duggar love their only child, Felicity. It isn't uncommon for the Duggars to have kids right after marriage, but Duggar and Vuolo have been married for three years and have only welcomed one child. Though some think Duggar is pregnant (more on that later), it's clear they've been enjoying their time of having an only child. The two love to take Felicity to explore new places and things; she's tried just as many new cuisines and experiences as her parents. It appears they are taking advantage of the time spent raising their little girl in a place like Los Angeles.
Duggar posted a video of Felicity wearing pants and playing sports
Since Duggar is a stay at home mom, she's always posting photos and videos of time spent with her daughter. Duggar recently posted a video to her Instagram story of Felicity breaking a major Duggar rule: She's wearing pants. Plus, Felicity is kicking a soccer ball, and Duggar captioned the video "soccer practice!" Though the Duggar girls were allowed to play sports recreationally as kids, it's not something they are allowed to take seriously. But it appears that Duggar is supportive of her daughter's true potential as a soccer player. Duggar has suggested in the past that she will allow her daughter to play sports as she grows up.
Fans are convinced Duggar is pregnant 
Though Duggar and Vuolo certainly have their hands full with a toddler, fans are convinced they are growing their family. Duggar has avoided showing her stomach in most Instagram photos, and when she does show it, fans are certain they see a baby bump. Duggar and Vuolo have been suspected of using birth control, since they've only had one child in more than three years. But Duggar did say on Counting On that the two were thinking of having more kids once they settled into their new California lifestyle. Time will tell if Duggar and Vuolo reveal baby no. 2.