'Counting On' Viewers React to Jinger Duggar and Jeremy Vuolo's Baby Name
Jinger Duggar and Jeremy Vuolo are adjusting to life as parents of two. On Nov. 22, Duggar and Vuolo welcomed their second child, Evangeline Jo Vuolo, three days after Duggar's original due date.
The two have introduced Evangeline Jo to the world, and fans were quick to react to their daughter's name.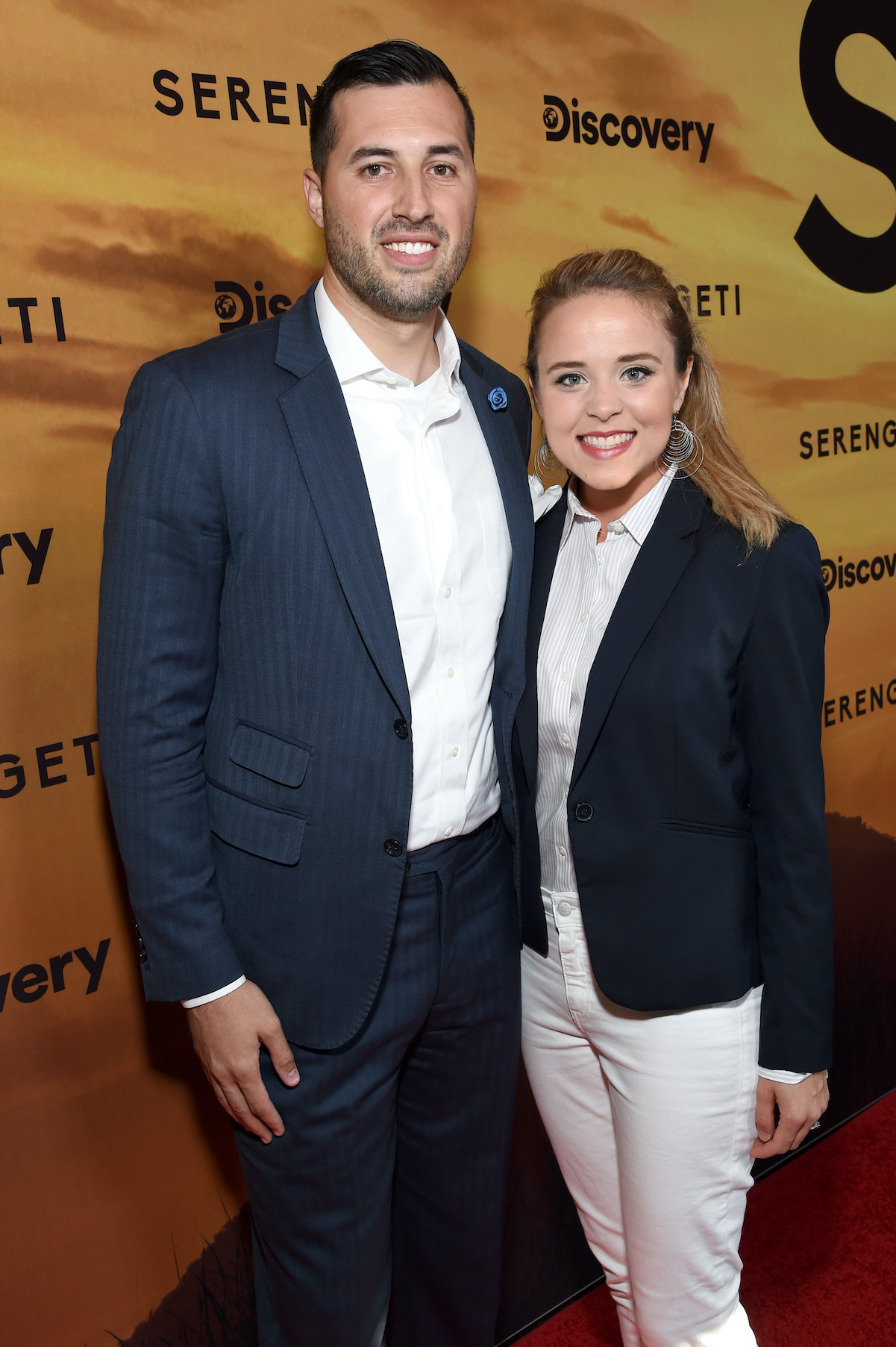 Jinger Duggar gave birth several days after her due date
Duggar and Vuolo have been taking their time having children; they waited more than a year after they wed to announce their first pregnancy. And this past May, the couple revealed that Duggar was expecting their second child, a daughter, in November. In the series of pregnancy posts, Duggar also revealed that she miscarried last fall. She recounted the experience in tears on an episode of Counting On.
Still, Duggar and Vuolo were more thankful than ever when Vuolo delivered a healthy baby girl on Nov. 22, though she was originally due Nov. 19. It's unclear if Vuolo was induced, or what kind of birth she had, though the photos suggest she was in the hospital.
RELATED: Jinger Duggar Shares Photo of Her New Baby, and 'Counting On' Viewers Think She and Younger Sister Joy-Anna Duggar Look Like Twins
Fans are loving Evangeline's name
Duggar and Vuolo kept their baby's name under wraps until she was born. Fans were convinced they had guessed the name of the couple's daughter after Vuolo posed for a photo next to a baby name wall a few weeks back. However, upon their daughter's birth, the couple announced that they had named her Evangeline Jo, and fans thought the two had done a beautiful job naming their little girl.
"Evangeline is such a pretty name," one user wrote.
"Felicity & Evangeline. Omg. What classic beautiful names," someone else commented.
Other fans called the name "elegant" and said it was "the most beautiful name ever." However, not all Duggar names have gone over well with fans. Some of the Duggar kids have received backlash for their baby names, such as Jessa Duggar's son, Spurgeon, and Joy Duggar's son, Gideon. Plus, some thought that John Duggar's daughter, named Grace Annette, was given a name that sounds like the popular Raisinet candy.
People gushed over the Vuolos' recent family photo
Duggar and Vuolo also posted their first photo as a family of four this past Thanksgiving. The two posed with their daughters in an image posted to Duggar's Instagram, which she captioned, "It has been a lovely Thanksgiving! We have so much to be grateful for!"
Fans were quick to comment on the photo. "Oh my goodness, how sweet!" country singer Gabby Barrett wrote. "The family picture we've been waiting for. Love y'all!" one fan commented.
Despite just bringing a new baby home, Duggar and Vuolo are still hard at work. The couple recently announced a new venture, called Hope & Stead, which they will reveal on Tuesday, Dec. 1. The two haven't hinted what the new brand expansion means, but they did encourage fans to take a guess by offering a giveaway. It comes after the launch of their podcast, Hope We Hold, earlier this year.