'Counting On': Jinger Duggar's Controversial Views Just Cost Her a Lot of Money
Jinger Duggar has been trying hard to become an influencer. The Counting On star moved to Los Angeles, California, last summer with her husband, Jeremy Vuolo, and her daughter, Felicity. And since then, she's been trying to utilize her 1.3 million followers to gain paid partnership gigs with various brands. But her controversial views just resulted in her third partnership being pulled.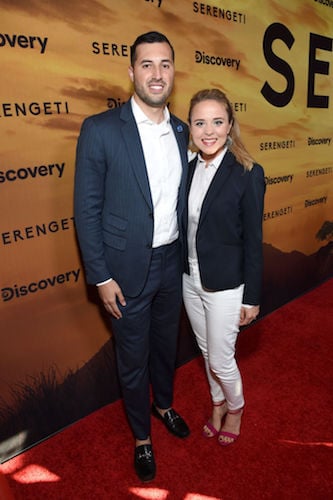 The Duggar family has controversial views
Growing up, Michelle and Jim Bob Duggar raised their 19 children with extremely conservative views. The couple sheltered their children; they were not allowed to watch mainstream television or listen to modern music, and they only associated with others who shared the same intense religious beliefs as them.
The Duggars were raised very out of touch with society, and they've come under fire for their controversial views. The family often attends anti-abortion rallies, and they do not believe in relationships between anyone other than a man and a woman.
Jinger Duggar and Jeremy Vuolo have tried to eliminate religion from their website
Jeremy Vuolo and Jinger Duggar were married in November 2016. The two tied the knot after only a few months of dating, and since then, they've tried their best to become more mainstream while still sticking to their values. The couple recently redesigned their website, where they seemingly got rid of most anything having to do with religion.
Duggar doesn't involve any religion in her social media profile, either. Almost all of her captions are typical captions you'd see on any photo, and if someone didn't know better, they'd never suspect that the two had such controversial views.
Duggar just lost her third paid partnership due to her ties to her family
Duggar recently posted several Instagram stories highlighting her new Ruggable rug, which is a rug brand that prides itself on offering machine washable options. Duggar posted the Instagram stories on March 8, and at first, it seemed like the couple's plan to redesign their website had worked. However, by March 10, Ruggable had pulled the partnership. Critics took to Reddit to discuss the paid partnership, and one critic sent a screenshot of an Instagram direct message from Ruggable saying they would no longer partner with Duggar.
"[Jinger and Jeremy are] getting a harsh taste of reality that people aren't going to accept their sh*tty beliefs in LA," one user commented. "Good on [Ruggable] for listening!" someone else wrote; the user said they had reached out to the rug company as well.
Duggar previously lost partnerships with Fonuts and Rebecca Minkoff
Duggar has had a very tough time finding brands to partner with in Los Angeles. L.A. is a very liberal city, and once companies hear about Duggar's conservative beliefs, they often don't feel that their own beliefs align with Duggar's and end up pulling any ads.
Fonuts, a donut brand that had partnered with Duggar last year, issued a public apology to its followers after they learned of Duggar's views. Shortly after that, Duggar deleted a post explaining her new partnership with Rebecca Minkoff — most likely for the same reason.