'Counting On' Jinger Duggar's Recent Photo Of Her Daughter Has Fans Asking Pretty Rude Questions
Jinger Duggar and Jeremy Vuolo have been acclimating well to their new lives in California. The couple moved to the West Coast last year with their daughter, Felicity, and since then, fans have been watching Duggar's little girl grow up. The Counting On star recently posted a photo of her little girl to Instagram — but it led some fans to ask pretty rude questions.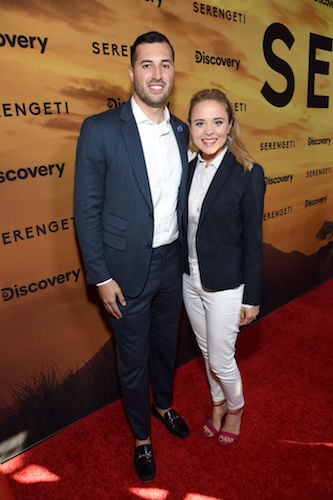 Duggar and Vuolo aren't in a rush to grow their family
When Duggar and Vuolo first started courting, they were definitely in a rush to walk down the aisle. Duggar once said the "fast track" is the "best track" in reference to her quick courtship with Vuolo. But once they tied the knot, things instantly slowed down. More than a year and a half passed before the couple welcomed their first child, which is uncommon for Duggars.
Since having Felicity, Duggar and Vuolo haven't been in a rush to have more kids. There has been speculation the two are using birth control; they recently celebrated three years of marriage yet have only had one baby (most Duggars would have had at least two, maybe three, kids by that point).
The two have been focusing on giving their daughter good experiences
Last summer, Duggar and Vuolo surprised fans by announcing a big move to Los Angeles, California. And since arriving in their new home, they've been living their best lives with Felicity. The family is always trying new restaurants and making memories with their daughter. They've taken Felicity to sporting events, the aquarium, and other popular spots around L.A.
Vuolo is currently enrolled in graduate school, so Duggar is spending most of her time with Felicity. That could be a reason why the two haven't announced another pregnancy.
Duggar's photo of Felicity caused fans to ask unnecessary questions
Duggar recently posted a photo of Felicity to Instagram, which she loves to do. But interestingly, the photo prompted some fans to ask some interesting questions about Duggar's daughter and when the two would grow their family.
"[Jinger] she is absolutely adorable. When are you going to blessed with another?" one user asked. Many fans came to Duggar's defense in the comments, saying she and Duggar will have kids when they're ready. Another fan asked about Felicity's hair. "When is little miss going to grow more hair??? She is too cute!" the user wrote. Though it's possible the comment wasn't meant to be rude, it did seem like a backhanded compliment from the user. And fans let the user know in the replies.
Some fans thought Duggar was pregnant, but it appears she is not
Last fall, fans started to think Duggar would be announcing a pregnancy soon. Fans thought her Thanksgiving photo appeared to show a slight baby bump, but that doesn't seem to be the case. It's been nearly three months, and Duggar and Vuolo still haven't made an announcement. Had there been a baby bump, she likely would have been a couple months along already.
It's unclear when or if these two will expand their family, but it's nice to see they're doing things differently from the other Duggars.