'Counting On': Jinger Duggar Shocks Fans With Totally New Hair
'Counting On' star Jinger Duggar just debuted a new hairdo.
Jinger Duggar has long been dubbed the family's most rebellious child. Ever since she married Jeremy Vuolo back in 2016, she's been living her life more independently from her parents than her other siblings have. Duggar and Vuolo have established their own set of rules, and Duggar has recently found her own style.
The Counting On star surprised fans last year when she went blonde, but now, she's shocked fans once more by chopping off a good portion of her hair.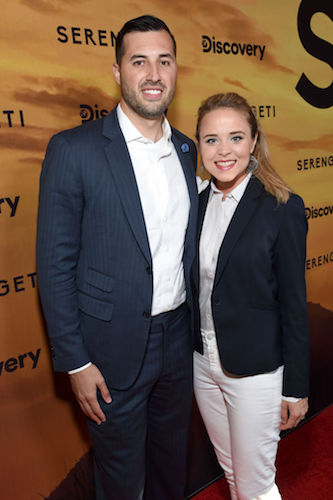 Duggar has become the most rebellious in the family
Ever since Duggar moved out of Arkansas, she's explored a totally different way of life. She and Vuolo do things that are considered modern, such as listen to modern songs (she recently published a Spotify playlist with hits from Bruno Mars and Coldplay) and do modern activities. The two took a walk on the Hollywood Walk of Fame in one episode, though Duggar looked visibly lost, since she hardly knew any of the celebrities.
Duggar and Vuolo also watch television and have said they'll allow their daughter to play soccer if she'd like (something unheard of in the Duggar family).
Duggar went blonde before moving to California last year
Growing up, the Duggars hardly ever changed up their hair. All of the women had long, brown hair while living under their parents' roof; it's unclear if this was a Duggar rule or if the daughters simply never had any interest in self-expression through their hairstyles.
Last year, before Duggar and Vuolo moved to California, she surprised fans by debuting brand new blonde hair. Since then, she hasn't gone back to brunette. And now, it doesn't look like she ever will.
She shocked fans with a major haircut earlier this week
Duggar debuted another new look on February 3 — her hair was blonder and shorter. A little while back, Jill Duggar posted photos after chopping off more than a foot of hair, and fans adored it. It's unclear if Jill inspired her sister, but Duggar decided to do the same thing. Duggar's hair color also appeared even more bleached. It seems she's truly soaking up the California lifestyle.
Many fans loved Duggar's new look, suggesting that she looks radiant and happy in the life she now lives. But not everyone feels like Duggar is expressing her true self.
Some fans think Duggar's hair style could have something to do with her husband
Though many fans adore Duggar's new hair, some think it tells a deeper story. A Counting On Reddit page allows users who follow the show to speak their minds (often negatively) about the family. And some think that Vuolo is behind Duggar's blonde locks.
Some think that Vuolo is "into blondes," and since he once made comments about straying from his wife, fans have put together the idea that Duggar only dresses and looks a certain way to appease her husband. This hasn't been confirmed, though there has been discussion that the Duggar women don't have a lot of freedom in their marriages. Even if there is a deeper meaning to Duggar's look, it would be impossible to know the truth.