'Counting On': Jinger Duggar Shows Off Her 5-Month Baby Bump
Jinger Duggar and Jeremy Vuolo announced in May that they're expecting a little girl this November. The Counting On stars just celebrated their daughter's second birthday; now, they're looking forward to the newest addition to their family. And Duggar marked her five-month pregnancy milestone by showing off her baby bump.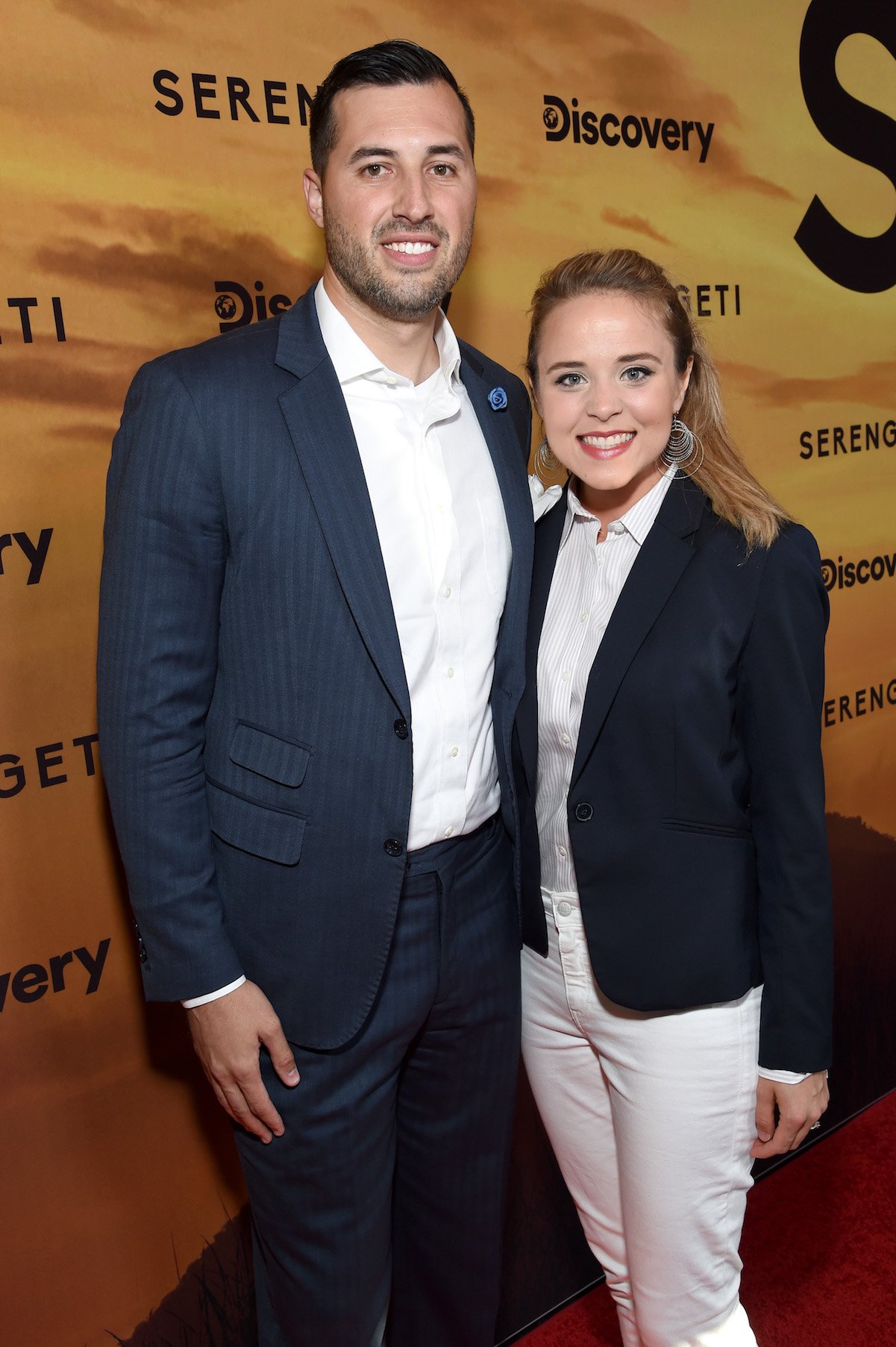 Jinger Duggar and Jeremy Vuolo recently announced a pregnancy
Duggar and Vuolo waited a while to start a family after they wed. It's traditional for Duggars to get pregnant soon after marriage; they have been known to welcome babies only nine months after they wed. But Duggar and Vuolo, who wed in November 2016, didn't announce a pregnancy until more than a year later. The two welcomed their daughter, Felicity, in July 2018.
On season 10 of Counting On, just as Duggar and Vuolo had announced their move to California, they also mentioned that they might expand their family while living out there. Less than a year later, they shared with the world that their second daughter is on the way.
The two just celebrated their daughter's second birthday
Felicity Vuolo has been the light of her parents' life; Duggar and Vuolo love posting their little girl to social media and showing her off to fans, who have enjoyed watching her grow. Duggar recently posted a collage to her Instagram story in celebration of Felicity's second birthday. Vuolo also posted for his daughter, calling her his "little nugget" and "the best."
Fans wished Felicity a happy birthday in the comments, with some hardly believing she could already be two. "I still can't believe she's 2! It felt like yesterday she was born," one fan wrote. "I can't get over how much she looks like [Jeremy]," someone else said.  
Duggar recently showed off her five-month baby bump
In the announcement, Duggar and Vuolo revealed to fans that they are having a little girl who is due in November. Duggar has been keeping fans updated about her pregnancy; she posted an 18-week update and has now showed off her bump at five months. "There are few things sweeter than feeling those sweet kicks from baby girl," Duggar wrote.
Fans have been excitedly keeping up with Duggar's pregnancy journey. "Looking beautiful!" one user wrote. "So happy that you are having another girl," another person commented. "So precious, Jinger," someone added. Duggar is closer to 22 weeks now, so she's actually just over five months along.
The couple went through a difficult miscarriage prior to this pregnancy
Duggar and Vuolo are elated about welcoming another baby, but Duggar opened up about having a miscarriage last November during the couple's last pregnancy. Shortly after her baby announcement, Duggar posted to Instagram the story of how she learned she lost the baby last year; she and Vuolo had announced the pregnancy to the family only one day before.
Duggar has mentioned that she often thinks of the baby she lost, saying that her current pregnancy is "a sharp reminder of the overwhelming feelings of sadness and loss" she once felt. Still, Duggar and Vuolo are looking forward to expanding their family.