'Counting On': Josh Duggar and Anna Duggar Didn't Go on a Date Until They Were Engaged
Josh Duggar and Anna Duggar are among the most controversial Duggar couples. While the early years of their marriage weren't noteworthy, by 2015, there was trouble. Back-to-back scandals sent the young family back to Arkansas and led to much speculation about how they ended up married. Some digging suggests that the couple never even went on a date before they got engaged in 2008.
Josh and Anna met at a homeschooling conference in 2006
The Duggar family and the Keller family first met at a homeschooling conference in 2006. The Kellers, however, were aware of the Duggars from magazine articles and chatter in social circles. Because they are the same age, Anna and Josh ran in similar social circles at the conference, but they didn't appear to have much contact.
Later, the Keller family and the Duggar family began visiting each other for "fellowship." The Duggars hosted the Kellers in their Arkansas home first. Later, the Duggar family took a trip to Florida, where they visited with the Kellers. A second meetup at the ATI conference with limited exposure to Anna and Josh had decided he was ready to get married.
Anna agreed to marry Josh after meeting him just a few times
Josh proposed to Anna on her 20th birthday during a surprise visit to Florida. Family critics note that Anna looked incredibly uncomfortable during the proposal and the meal after accepting the ring. There is probably a good reason for that. A Reddit user did the legwork and figured out that, based on what the Duggars have said in two of their books, the couple only saw each other four to five times before getting engaged. Two of those visits occurred at homeschool conferences, and none of the visits included one-on-one time.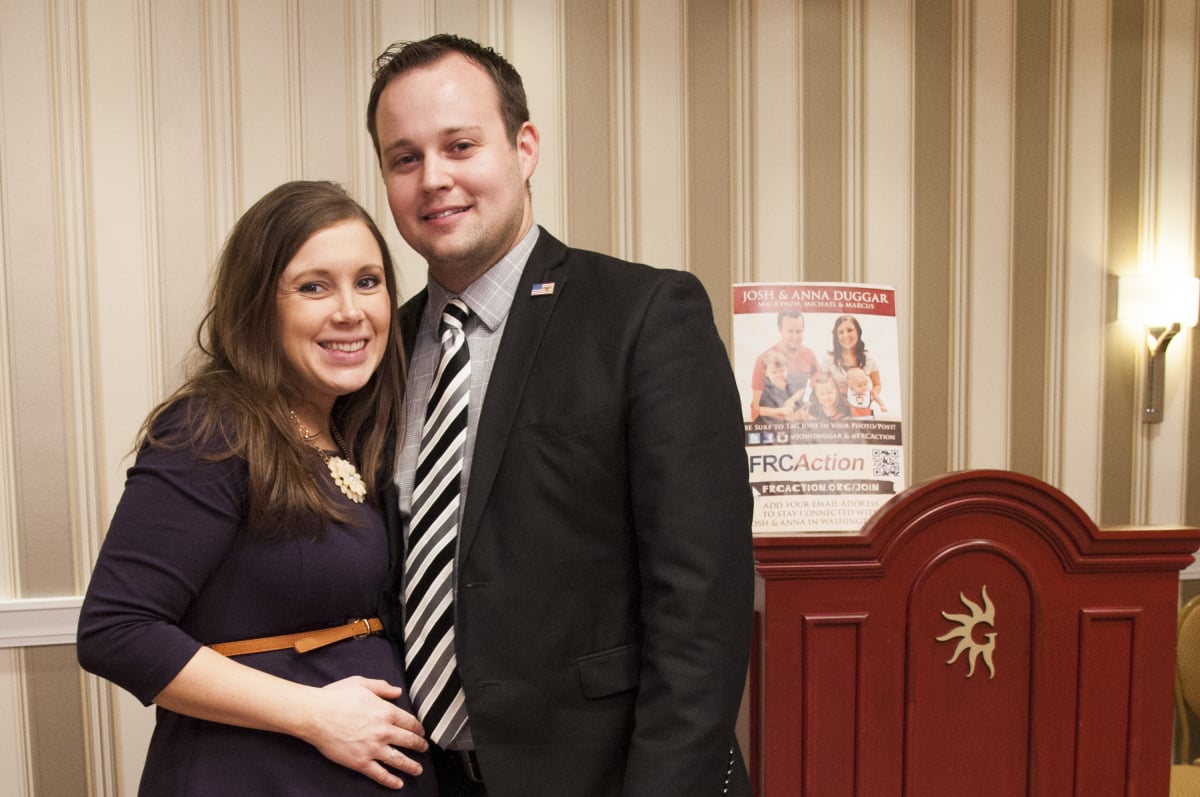 There is more evidence to suggest that Anna had no idea Josh was courting her when the engagement happened. During a 19 Kids and Counting episode, Michelle Duggar mentioned that Anna's father had said that Anna was not allowed to court until her 20th birthday. But wait, the couple got engaged on Anna's 20th birthday. The statement suggests that Josh skipped the entire courtship process and went straight to engagement.
The couple's first date away from their parents didn't happen until after their engagement
Josh was the first Duggar to begin dating and the first to get married. Jessa Duggar started dating Ben Seewald next. Jill and her husband, Derick Dillard, got together shortly after that. Jessa and Ben's courtship was markedly different from Josh and Anna's early relationship. Jessa and Ben actually courted before getting engaged. If you look at Josh and Anna's story closely, it becomes glaringly obvious that the pair never even went on a chaperoned date until after they were officially engaged.
Since their meetings were limited to family fellowship before their engagement, they didn't experience what Josh's siblings experienced in their early relationships. They skipped the entire courtship and chaperoned dates and jumped straight to wedding planning. Some family critics believe that Anna's father and Josh's fathered brokered the marriage, instead of letting it happen organically.