'Counting On': Josh Duggar Suffers Another Huge Loss in Molestation Lawsuit
Former Counting On star Josh Duggar just suffered another major blow in his ongoing molestation lawsuit. Josh is suing officials in Arkansas for releasing documents related to his molestation investigation that took place in the mid-2000s. While Josh was hoping to score big in the lawsuit, his case fell apart in the Arkansas Court of Appeals.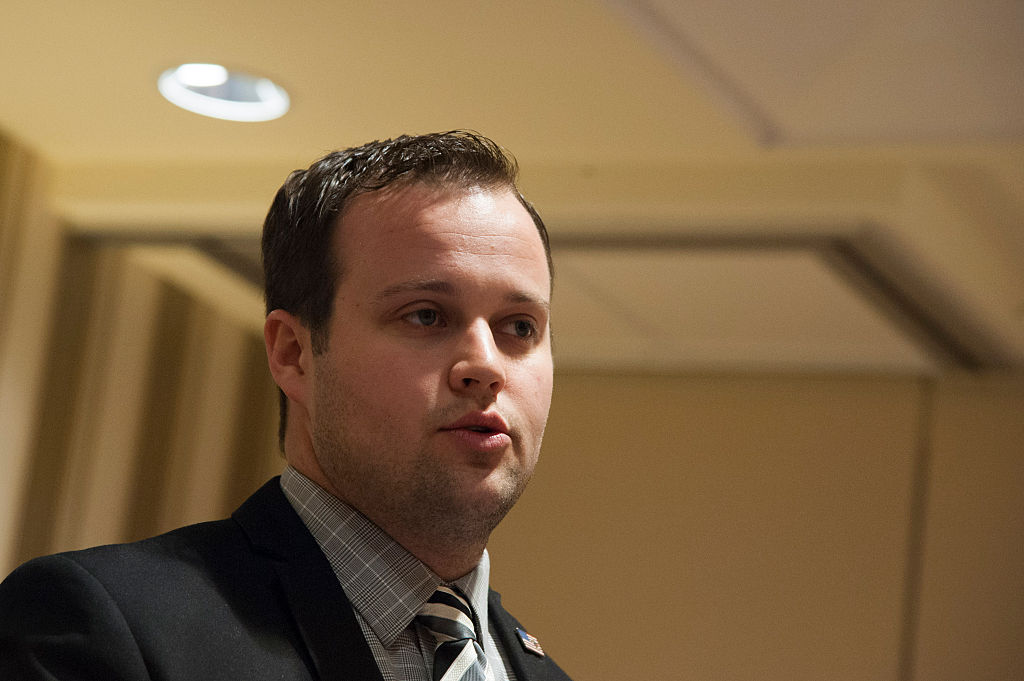 Inside Josh Duggar's molestation lawsuit
Josh's scandal made headlines in 2015 after sources discovered that he had molested five underage girls between 2002 and 2003. Two of Josh's sisters later confirmed that they were among his victims.
After the reports surfaced in the spring of 2015, Josh admitted that the allegations were true. He also stepped down from his position at the Family Research Council, a conservative organization that fights issues like gay marriage and abortion.
Josh Duggar's molestation scandal led TLC to cancel 19 Kids and Counting. Jim Bob and Michelle Duggar have since continued their reality series in the form of the show's spin-off, Counting On, which was not canceled.
Prior to 2015, the Duggars had hoped that Josh's shady past would never come to light. In 2018, Josh filed a lawsuit against officials in Springdale and Washington County, arguing that they should have kept his records sealed to avoid privacy issues.
A circuit court judge threw out the case, prohibiting it from going to trial. In response, Josh filed an appeal with the Arkansas Court of Appeals, a move that did not end well for the former reality star.
Josh suffers a big legal blow
Josh is arguing that state officials invaded his privacy by releasing documents that should have remained sealed. The disgraced reality star believes the public records should have stayed private because he and his sisters were juveniles at the time of the crime.
According to USA Today, the Arkansas Court of Appeals agreed with the circuit court ruling and dismissed the case. The court concluded that the records should not have been sealed because the investigation happened in late 2006 after Josh Duggar had turned 18 years old.
To add more credence to the ruling, Josh's previous lawsuit in 2017 was dismissed because officials released the records after the scandal made headlines. This undermined Josh's argument about how the documents violated his privacy.
Josh Duggar gets sued over real estate fraud
The latest ruling on Josh's molestation case is not the only legal trouble he is dealing with at the moment. Josh's company, ALB Investments, was recently sued by a man who claims they committed real estate fraud.
According to The Sun, Carl Echols says that he bought a five-acre piece of land for $17,500 in 2006. He thought the deal was legitimate until Josh bought the same parcel of land in 2016 for the low sum of $1,000.
Both Josh Duggar and his wife, Anna Duggar, were deposed in the case, which was set to start in April of 2020. In the original filing, Josh was included among the defendants but is no longer listed in the case.
Homeland Security raids Josh's business
As if that is not bad enough, Josh Duggar's car business in Arkansas was recently raided by Homeland Security. According to TMZ, agents visited Josh's Springdale business, which is apparently a part of a federal probe.
Homeland Security has not revealed anything about the case and they did not raid Josh's home. It is unclear if Josh is under investigation or if the raid had something to do with one of his employees.
Needless to say, Josh's car dealership has remained closed since the raid. While there has been evidence to back up what happened, a spokesperson for the Duggars claims that Josh is not under investigation and that the reports surrounding the raid are untrue.
"Living a life in the public's eye has taught us that it is best not to reply to every rumor and piece of 'fake news' that is circulated online. It would be a full-time job if we attempted to do so," the spokesperson added.
Josh Duggar has not commented on the reports surrounding his failed appeal. Since the cancelation of 19 Kids and Counting, Josh has not stepped foot in front of the cameras, but he does pop up on the family's social media accounts from time to time.