'Counting On': Josh Duggar's Thoughts on Sex Before Marriage Don't Lineup With His Family's Beliefs
In 2015, the media revealed that Josh Duggar had molested several of his younger sisters. The same year, he was caught cheating on his wife. The father of six had not one but two dating profiles. While his Ashley Madison account didn't reveal a ton, he spent a fair bit of time answering OkCupid questions to find romantic matches on the platform. His answers were pretty telling. Most interesting to family followers was that Josh doesn't share his family's thoughts on premarital sex.
Josh Duggar's OkCupid Profile indicates that he believes in sex before marriage
Josh's 2015 back-to-back scandals threatened the Duggar family's revenue stream, but it also revealed some interesting facts about Josh. Reddit users dug up Josh's long-abandoned OkCupid account, and many of his answers are telling. One question caught family critics by surprise. Josh stated that he believes a couple should have sex before getting married.
Josh's answer completely flounces what his family has preached for decades and goes against the courtship rules the Duggars abide by. In a 19 Kids and Counting episode dedicated to Josh and Anna Duggar's 2008 engagement, the couple explained that they used chaperones for all their dates. Chaperones are meant to help the couple avoid the temptation to get physical before marriage. All of the Duggars who have courted have followed the same guideline.
Does that mean Josh and Anna had an intimate relationship before walking down the aisle?
Josh's thoughts on premarital sex have led some family critics to question if he and his wife had a sexual relationship before tying the knot. The answer to that question seems to be a resounding no, although no one can be sure. Josh and Anna's relationship moved quickly. They moved so fast that some critics have theorized that Anna wasn't even aware that she was in a romantic relationship before Josh slipped a ring on her finger.
Once they were engaged, they didn't get to spend a moment alone together. When the couple was in Arkansas, they were escorted by one of the many Duggar kids. When they were in Florida, they were tailed by Anna's siblings and parents. The engagement was a short one. Josh and Anna were married in Florida three months after he proposed.  
Where are Josh and Anna now?
Despite back-to-back scandals, a stint in a religious rehab facility, and an income loss, Josh and Anna are still together. Anna tries to make their life look rosy in Instagram pictures, but some family followers don't think things are going particularly well. Josh and Anna, upon returning to Arkansas, bought a farmhouse. They lived in the home for a few years before suddenly selling. Since the home's sale in the Summer of 2019, they've been residing inside a warehouse on Jim Bob and Michelle Duggar's property.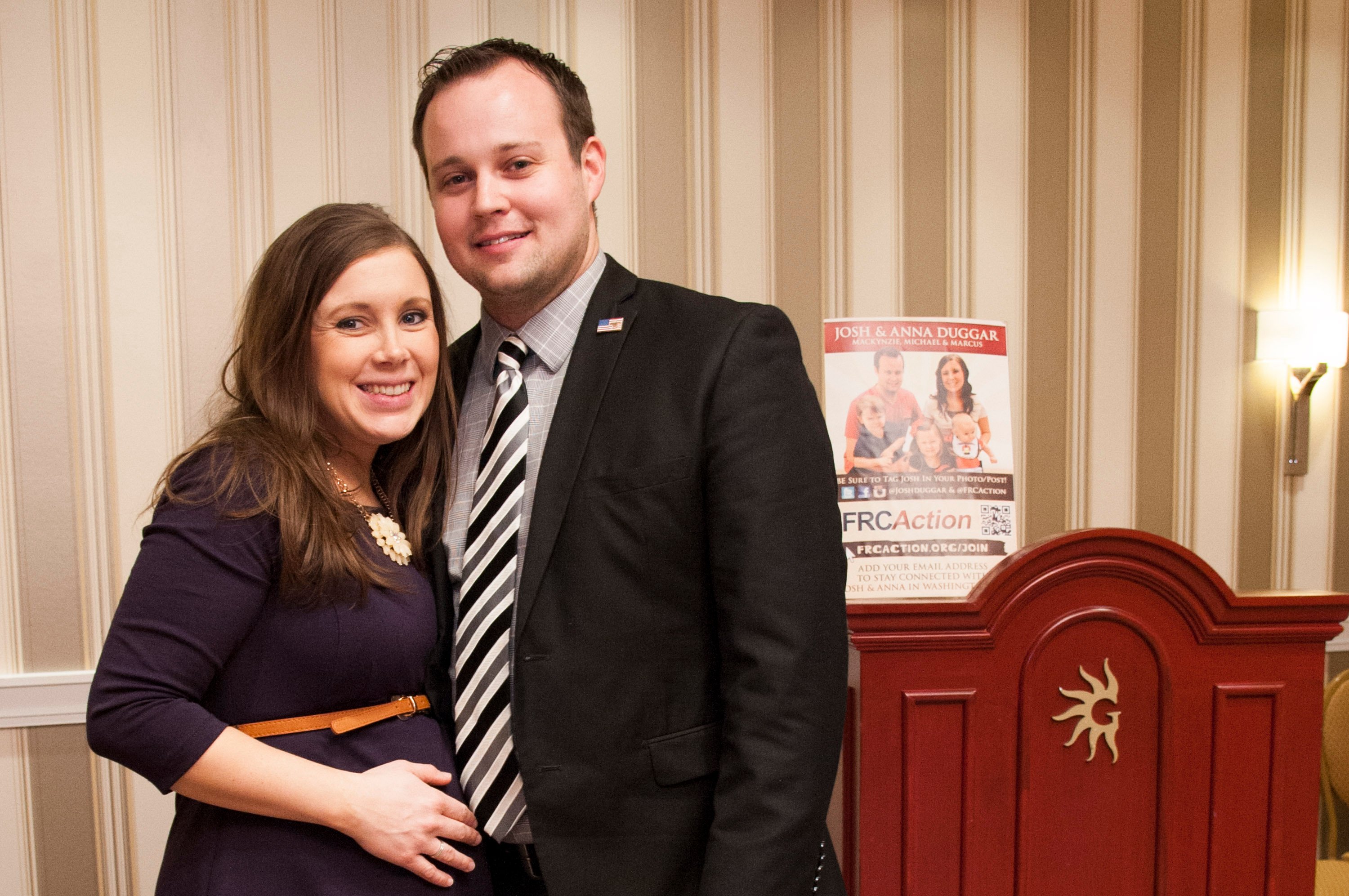 They've also welcomed a couple of more kids, with the couple's sixth and youngest child arriving in November 2019. Family photos show a happy and united bunch. Still, Anna has spoken of the sorrow in her marriage, and family critics think financial stress and a possible investigation by the Department of Homeland Security could be taking a toll.