'Counting On': Justin Duggar's Future Mother-in-Law Might Be Jim Bob Duggar's Next PR Nightmare
Things have been rough in Springdale, Arkansas, for the last 18 months. The Duggar family has weathered multiple storms, including a raid by the Department of Homeland Security, a very public family feud, and fan questions about some upcoming nuptials. Justin Duggar's surprise engagement has caused a lot of speculation. While Jim Bob Duggar may hope for a ratings boost from the wedding, some fans think Justin's future mother-in-law could be trouble for Jim Bob's very carefully curated public image.
Justin Duggar is set to become the youngest Duggar to get married to date
Justin's courtship announcement, at the age of 17, caught family followers by surprise. Days after turning 18, he announced his engagement, and if he and his bride, Claire Spivey, follow the same timeline as the rest of the Duggar kids, they'll be married in a matter of months. It appears as though Justin will be just 18 when he ties the knot. That would make him substantially younger than the rest of the Duggar kids at the time of his wedding.
Justin's young age has led to a ton of speculation about his relationship. Derick Dillard, Jill Duggar's husband, tried to clear the air by suggesting Justin is engaged at such a young age because he, like the rest of them, wants to have sex. Family followers think there is more to it than that. Unverified rumors on Reddit suggest Justin is using the engagement as a way to get out of Arkansas. The unverified rumor suggests that Justin has felt disrespected by his family.
Claire Spivey's mother, Hilary Spivey has already been accused of being a "stage mom"
Duggar family followers have long accused Jim Bob and Michelle Duggar of overstepping serious boundaries with their kids. The men and women who have married into the family appear to have far more hands-off families, at least as far as the public knows. Until now, that is. Since the announcement of Justin and Claire's engagement, Claire's mother, Hilary Spivey, has seemingly reveled in the public's interest in her family.
Duggar family followers have suggested that the elder Spivey is acting as a stage mom. At the very least, she certainly doesn't follow Jim Bob's script. Since the couple's engagement, Hilary has taken to Instagram to answer fan questions, and she hasn't always been nice about it.
Could the Spivey family cause a public relations nightmare for Jim Bob's already fragile media persona?
The Spivey family appears to be markedly different than the other families that the Duggar kids have mingled with. Not only does Hilary seem to enjoy the public interest in her family, but the family appears to be holding the cards when it comes to Justin. Family followers note that Justin seems to be living in Texas and working for the Spivey family's business. If the Spivey family employs Justin, that means Jim Bob has lost all control. He would be the first Duggar to work for someone other than his father.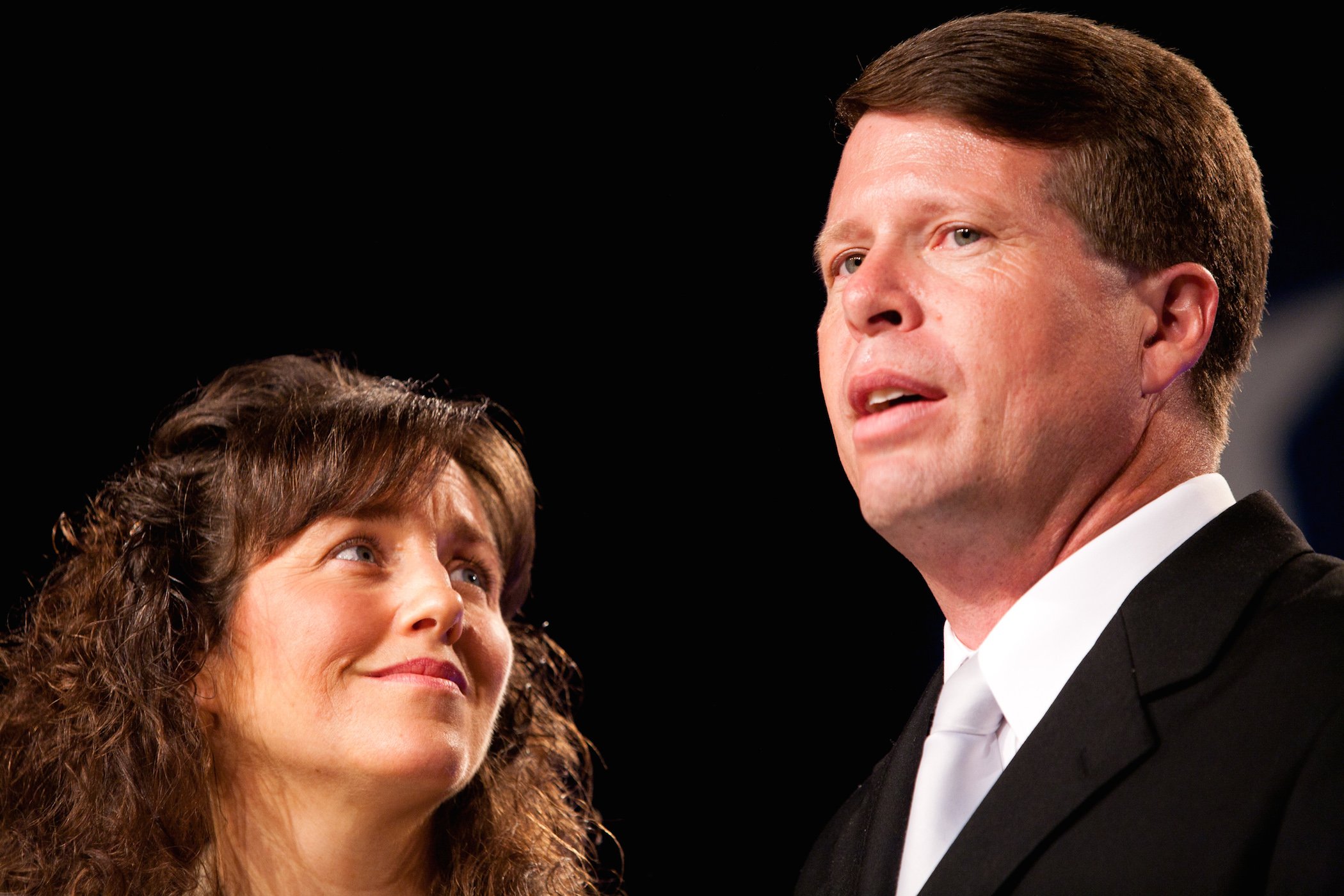 Hilary likes to fly off at fans who ask questions about the relationship's dynamic. Her penchant for drama could be problematic for Jim Bob. Hilary, however, isn't the biggest threat to Jim Bob's image. Derick remains the biggest problem for the Duggar family. The more he talks, the more obvious it becomes that something is very wrong in Springdale.