'Counting On': Michelle Duggar Admits She Cropped Jill Duggar Out of Recent Family Photo
Michelle Duggar admits she cropped her daughter -- but some think Duggar fans were intentionally starting trouble.
Michelle and Jim Bob Duggar's second-oldest daughter, Jill, was once the face of Counting On alongside her sister, Jessa. Over time, though, Jill's relationship with her family seemed to deteriorate, and her husband, Derick Dillard, was suggesting there was tension between him and Jim Bob.
Jill Duggar hardly appears on her parents' Instagram account. And in a recent slideshow, Michelle seemingly admitted to cropping her daughter out of one of the photos.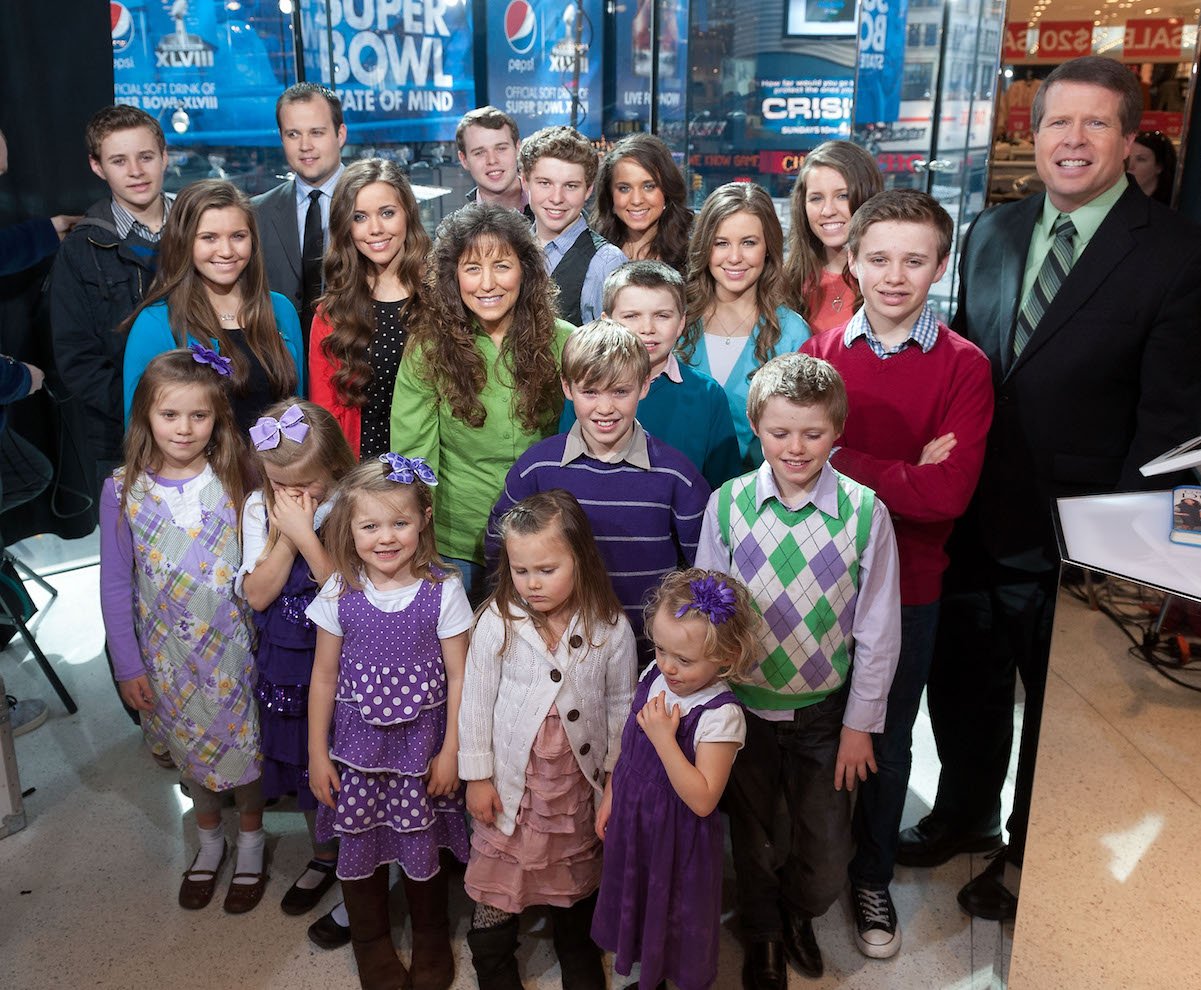 Jill and Jessa Duggar were once the most important 'Counting On' cast members
The Duggar family originally appeared on television as 19 Kids and Counting, which focused on Michelle and Jim Bob raising one of the country's largest families. However, in 2015, Josh Duggar's past sexual abuse allegations came to light, prompting TLC to cancel the show.
The Duggars resurfaced as Jill and Jessa: Counting On, which focused on the women and their new families. For two years, Jill and Jessa were the stars of the show, although other kids, such as Jinger and Joseph, started making more appearances as well. But in 2017, Jill and her family left the series.
Jill had a falling out with her family a few years ago
When Jill, Derick, and their kids exited the show, many thought Derick had been fired over anti-transgender comments he had made on Twitter. However, a closer look suggests that there were bigger issues within the family that caused the exit. Derick slowly began to reveal the problems within the Duggar family, including allegations that Jim Bob controls all the family's money.
Derick revealed that Jim Bob's control is why they chose to leave the series and subsequently why they don't interact much with the family anymore. He has also revealed that his wife needs permission to visit her parents' house or see her siblings.
Jill was cropped out of one of Michelle Duggar's recent Instagram photos
Jill hardly appears on any of her siblings' Instagram accounts, though she seems to still be close with most of them. However, she doesn't seem to have a close relationship with her parents. Still, Jill just made an uncommon appearance on her parents' Instagram account at Joy Duggar's baby shower.
Michelle posted photos of Joy's family and friends celebrating her pregnancy, and Jill was standing near Michelle in the first photo. A few photos into the slideshow, though, fans noticed that Jill didn't make the cut. "Where is Jill?" one user asked.
"You can only fit so many in a square photo! Wanted to include some of the grandkids too!" Michelle replied, seemingly admitting that Jill had been cropped out. "Looks cropped out," someone replied. Others came to Michelle's defense, saying some fans were intentionally starting trouble.
Are the Duggars doing damage control?
Michelle included Jill in the first photo, and it's not the only time fans have been surprised to see a member of the Dillard family on Michelle and Jim Bob's Instagram. The Duggars also wished Derick a happy birthday by posting a photo of him back in March, and fans are convinced it's because they're trying to downplay the ongoing feud. Still, Derick continues to come back with stories about what the Duggar family is like behind closed doors, so some have a feeling the two families won't be making up any time soon.