'Counting On': Michelle Duggar Lowkey Admitted She Wanted Her Kids to Raise Each Other and Apparently No One Noticed
Michelle Duggar is often credited with dedicating her life to raising her 19 children, but did the 'Counting On' star admit her goal was to have her kids raise each other? Find out more!
Michelle Duggar's entire celebrity hinges on her massive family and high level of fertility. With 19 children, Michelle has been praised for years for her childrearing knowhow, but opponents of the Duggar family don't necessarily think she's done a great job. In fact, many critics question whether Michelle has actually raised her own children. In an article published ahead of Jessa Duggar's wedding in 2014, Michelle may have lowkey admitted that her whole goal was to have her older children raise her younger ones, and, apparently, everyone missed it.
Michelle's homeschooling efforts weren't great
Michelle and Jim Bob Duggar made the decision to homeschool their large family long before their child count grew to 19. In fact, Michelle claims she decided homeschooling was the answer for her children when their oldest son, Josh Duggar, was still just a baby. Either way, Michelle didn't plan to educate every single child on her own.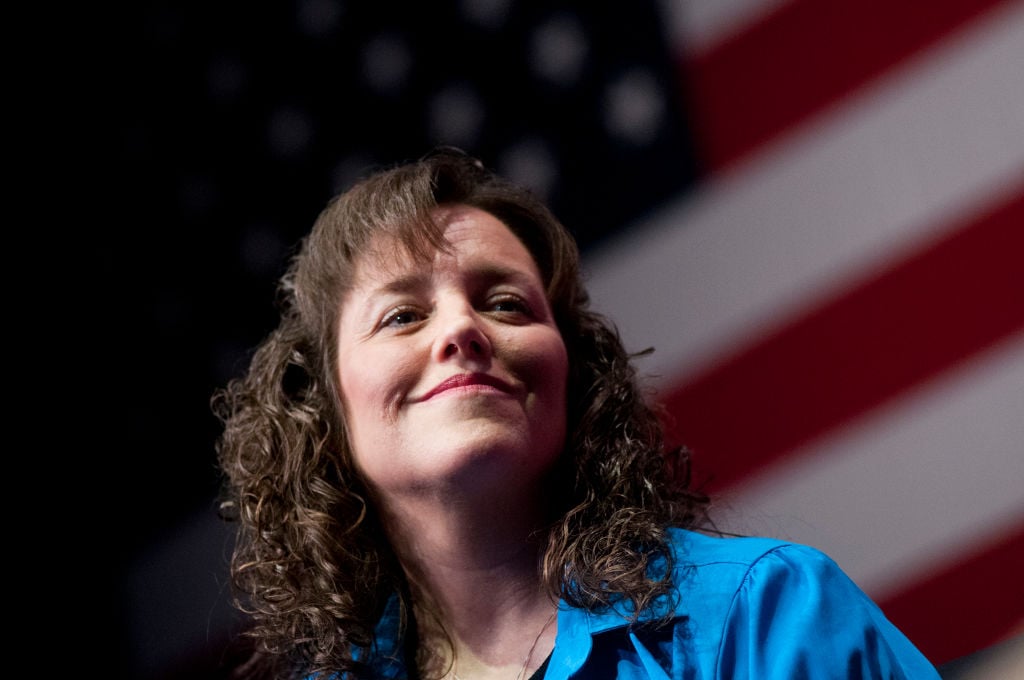 According to People, Michelle's entire goal was to "work herself out of a job." Apparently, the Duggar matriarch had a plan to teach her older children to take on the role of teacher for the younger kids. Apparently, it worked. By the time the eldest Duggar's were ready to graduate from their homeschooling program, they were taking on the majority of the teaching. Jessa, in particular, took ownership of checking grades and teaching her younger siblings.
While fans of the Duggar family will argue that Michelle's plan was a great way of teaching responsibility, opponents of the family are horrified by the admission. Reddit users note that Michelle is seemingly happy to admit that much of the childrearing fell to the family's oldest daughters, and that seems pretty strange. If Michelle is willing to admit that she didn't educate her own children, what else did she not do that she is unwilling to share, many critics wonder?
The Duggar kids pretty much admit they raised each other
While the snippet from the People article took Duggar family followers by surprise, it's not the first time Duggar family members have all but admitted the kids raised each other. The bond that the kids have to their "buddy group" leaders is pretty apparent. Joy-Anna Duggar, who married Austin Forsyth in 2017, is deeply bonded to Jill Duggar. Jill, who is seven-years Joy-Anna's senior, served as her body group leader. It's been suggested that Jill even changed her diapers.
Fans also noticed that Jordyn Duggar, who was assigned to Jessa shortly after her birth, was incredibly disturbed when Jessa married Ben Seewald in 2014. Jessa also stepped in to comfort Jordyn at a doctor's appointment before she left the family's compound to start her own life, according to In Touch. Jordyn is the family's 18th child. She was born less than one year before the family welcomed their 19th child, Josie Duggar. Josie, born premature, spent several months in the NICU in Little Rock, Arkansas.
Are the Duggar kids following in Michelle's footsteps?
Michelle and Jim Bob's youngest child is now 10-years-old. The couple won't be adding additional children to their own family, but the Duggar clan is growing regardless. Several of the family's oldest children are parents now, and fans have been carefully watching the families to see if any of the Duggar children will follow in their parent's footsteps.
Josh and his wife, Anna Duggar, currently have the most children. They have also been married the longest. The couple's first child, Mackynzie, was born the same year that Josie was born. Now 10 years old, some fans believe Mackynzie has taken on a childrearing role within her family. In a recent family photo, Mackynzie seems to be tightly bonded to two of her siblings. Family critics believe the two children next to the 10-year-old might be her buddy group. Josh and Anna welcomed their sixth child, a girl, in November 2019.
The rest of the Duggar grandkids aren't old enough to form buddy groups just yet, but some critics believe Joseph Duggar and Kendra Caldwell will likely have the most children in the family. The pair, who married in September 2017, already have two children. Whether or not they'll employ buddy groups remains to be seen, but if they are even half as fertile as Jim Bob and Michelle, they likely will need to do just that to survive.