'Counting On': Some of The Duggar Kids Were Suspiciously Quiet on Mother's Day
Michelle Duggar is the mother of 19 children. With such an expansive family, one would expect that Michelle would have received an outpouring of lovely social media messages. While a few of the Duggar kids reached out on Instagram to wish their mother a very happy Mother's Day, there were a couple of Duggar kids who were suspiciously quiet. Neither Joy-Anna Duggar nor Jill Duggar took the opportunity to shout out their mom. While many family followers agree that the absence of a message from Joy-Anna probably doesn't mean much, the lack of a Mother's Day shoutout from Jill seems to speak volumes.
Jessa, Jinger, and Jana all wrote a post to their mother on Mother's Day
Michelle Duggar received at least a few social media mentions on the day we set aside to celebrate mothers across the country. Jana Duggar wrote a long, flowery post about Michelle that she uploaded early in the day on May 10. She also included seven pictures, including several throwback photos, of Michelle in her post.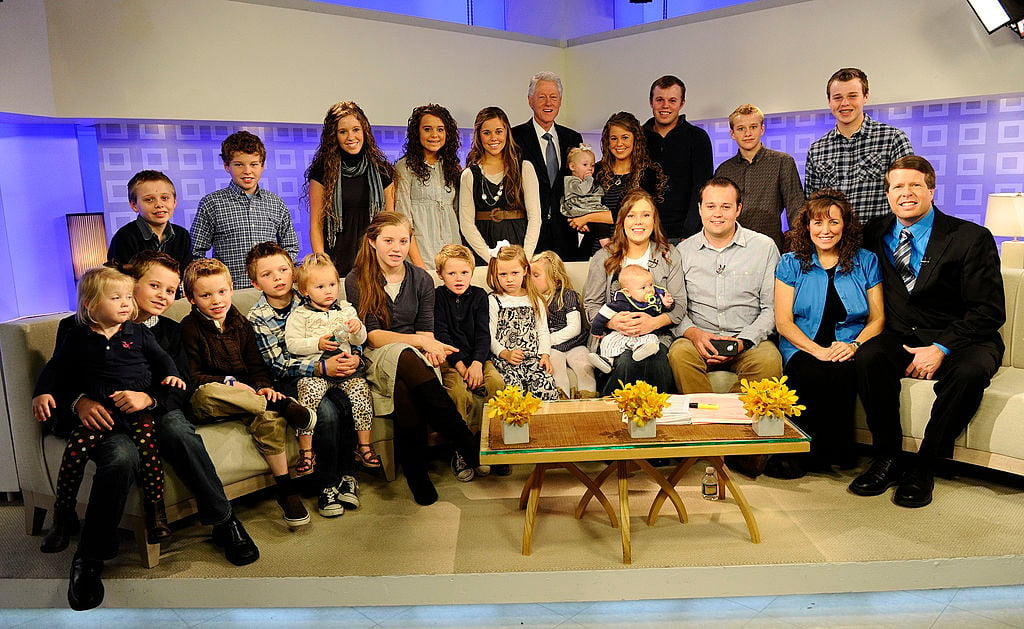 Jinger Duggar and Jessa Duggar's posts seemed a little more distant. Jinger, who has been rumored to have had a falling out with her parents, decided to speak more about what it is like to be a mother during the Coronavirus crisis. She added a note at the end thanking Michelle for all she has done, but family critics felt the message was a bit distant.
Jessa Duggar's post felt more like an advertisement. She took to Instagram on May 10 to share a photo of Michelle holding Ivy Jane Seewald. Her caption asked followers to head over to YouTube to watch a lengthy video about Michelle that she had posted the previous week. Family watchers have been skeptical of the video, along with one she shared of her favorite memories of her father, Jim Bob Duggar, ever since they went live. Many family followers believe Jessa is jockeying for a bigger house by helping Jim Bob and Michelle manage their public image.
Joy-Anna let the day pass without signing on to social media
Joy-Anna didn't bother to take part in the Instagram lovefest on May 10. The young mom is a little busy these days. Joy is currently awaiting the arrival of a baby girl in August. Even before she was pregnant, she didn't bother much with Instagram. It's not uncommon for Joy to go several days or weeks without sharing a snapshot with her fans.
https://www.instagram.com/austinandjoyforsyth/?hl=en
Even her sporadic posts rarely include extended family members. In fact, the majority of her posts are about Gideon, her two-year-old son. Due to her past posting behaviors, followers weren't concerned when Mother's Day came and went without a post. The same is not true for Joy's older sister, and her former buddy, Jill.
Jill never specifically mentioned her mother, although she was active on Instagram
Family followers noticed that Jill never bothered to send a message of love to her own mother on Mother's Day. Jill, who was active on the platform on May 10, instead, offered up a broad Instagram Story that wished all the mothers in the world a happy day. That was it. There was no flowery language or an ode to her upbringing. It was short, sweet, and to the point.
Family followers can't help but wonder if the absence of a message to Michelle speaks volumes about the current state of their relationship. In the last six months, Derick Dillard, Jill's husband, has shared a lot of information about the Duggar family, and insiders have acknowledged that a rift exists between the Dillard clan and the Duggar family. While the Duggars have tried to shore up their image in recent months, and have worked overtime to suggest all is fine with the Dillards, family followers are unconvinced.