'Counting On': Some Think Jinger Duggar 'Lost All Her Spark' After Getting Married
Jinger Duggar and Jeremy Vuolo wed back in 2016, and since then, they've become fan favorites on Counting On. The two broke away from Duggar's family and are now living life on their own terms. And while many fans are happy, some who follow the show have noticed that Duggar doesn't seem to be herself anymore.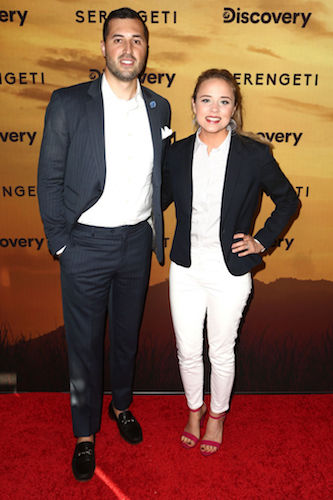 Jinger Duggar and Jeremy Vuolo met unconventionally
Most of Michelle and Jim Bob Duggar's kids meet through church, but that wasn't the case for Duggar and Vuolo. The two met through Jessa and Ben Seewald, who got to know Vuolo when they were visiting Texas. Vuolo came to Arkansas to meet up with Jessa and Ben, and he was then introduced to Jessa's younger sister, Jinger.
Jinger Duggar started chatting more with Vuolo, and the two realized they shared the same values and interests. Duggar and Vuolo entered into a courtship, and they only courted for a few months before Vuolo proposed. The two were married in 2016.
Duggar and Vuolo have settled into a very different life than Duggar was used to
Once the wedding took place, the newlyweds quickly moved Duggar out of Arkansas and down to Laredo, Texas, where Vuolo was working as a pastor. From there, they started bending the Duggar's rules quite a bit. Duggar began wearing pants, and she even dyed her hair. They lived a seemingly normal life, complete with mainstream music and television.
The couple later moved to Los Angeles, California in 2019, but a few people expressed concern at the time that Duggar, who had grown up extremely sheltered, might have been struggling with the new, modern life into which she'd been placed. 
Some think Duggar has lost her 'spark' since getting married
Whenever Duggar posts a photo to Instagram, she receives a lot of love in the comments from fans. But some people who closely follow the show think that Duggar has changed quite a bit since marrying Vuolo. "Jinger… lost all her spark?" one user questioned in a Reddit thread about Duggar, also suggesting she had become "meek" and "basic" since getting married.
"I wonder if after her infatuation faded, Jinger eventually began to suspect Jeremy married her for fame and to further his career," one user suggested. Someone else added that it's possible Duggar realized "that her upbringing and education put a wall between her and the outside world that she may never be able to climb over."
People have also shown concern for how Vuolo talks about his wife
Those who have criticized the Duggars in the past think that Vuolo doesn't always talk about his wife the way he should. Vuolo often praises Duggar for cooking for him and taking care of him and Felicity, which critics have likened to him praising "the hired help" rather than his wife.
There are others who think that Vuolo comes off as arrogant, which might affect his relationship. However, it's important to note that those are just theories — there is nothing to confirm that Duggar is unhappy in her relationship, and she always seems to post loving messages about Vuolo on social media.