'Counting On': The Duggar Family's Best and Worst Wedding Menus
The Duggar family is known for a lot of things. Providing their wedding guests with a top-notch meal is not one of them. Over the years, Duggar family followers and Counting On viewers have seen more than a few Duggar weddings. Eight of the family's 10 most recent weddings were featured on the family's now-defunct shows. While critics largely agree none of the food offered to guests was anything to write home about, some menus were better than others. So which Duggar had the best wedding menu and which had the worst?
Jessa Duggar's nonexistent wedding menu is considered the worst by Duggar family followers
Jessa Duggar and Ben Seewald married in 2014, just five months after Jill Duggar and Derick Dillard said "I do." It's been seven years and many more weddings later, yet the couple's reception is still considered the worst in terms of the food offered to guests. The couple opted out of providing a meal or cake to their guests. Instead, they served ice cream sundaes. The idea could have been cute if it hadn't been November and the reception hadn't been held in a parking lot. According to the Old Farmer's Almanac, the temperature averaged below 40 degrees Fahrenheit for most of the day. Even the high temperature of 57 degrees would be considered chilly for ice cream. 
While Jill and Derick didn't offer a ton in the way of food either, Duggar family followers think they did better than Ben and Jessa. In fact, the couple's wedding offering would have been just as sparse as Jessa's, but their rehearsal dinner seemed to make up for it. According to People, Jill and Derick served those in attendance for the 2014 rehearsal dinner a barbecue dinner. Reception attendees, which tallied in the thousands, were offered root beer floats and finger foods. 
John David Duggar and Abbie Burnett's wedding menu is considered among the better options
John David Duggar and Abbie Burnett were a bit older than the other Duggars when they tied the knot. The pair seemed a bit more interested in infusing their personalities into their reception because of it. The outcome might have been the best Duggar wedding menu so far. 
John and Abbie married in 2018 and held their reception in an airplane hangar. Because the hangar didn't offer a kitchen, the couple opted for a breakfast buffet as their reception meal. They offered cereal, muffins, quiche, bacon, and waffles to guests. While the choice was certainly not traditional, it was absolutely the most unique and most robust food offering from a televised Duggar wedding. 
TLC did not film 2 of the Duggar family's most recent weddings 
While John and Abbie had the best food out of the televised weddings, two other Duggar couples tied the knot without cameras present. Justin Duggar married Claire Spivey in February 2021. At just 18 and 19, Claire and Justin are the youngest Duggar couple to get married so far. Still, their food choices were markedly better than some of Justin's siblings' reception meals. The pair got married in Texas and decided to offer guests tacos as their main course. Interestingly enough, another TLC couple opted for tacos at their reception, too. Mykelti Brown and Tony Padron of Sister Wives offered guests tacos at their 2016 wedding reception.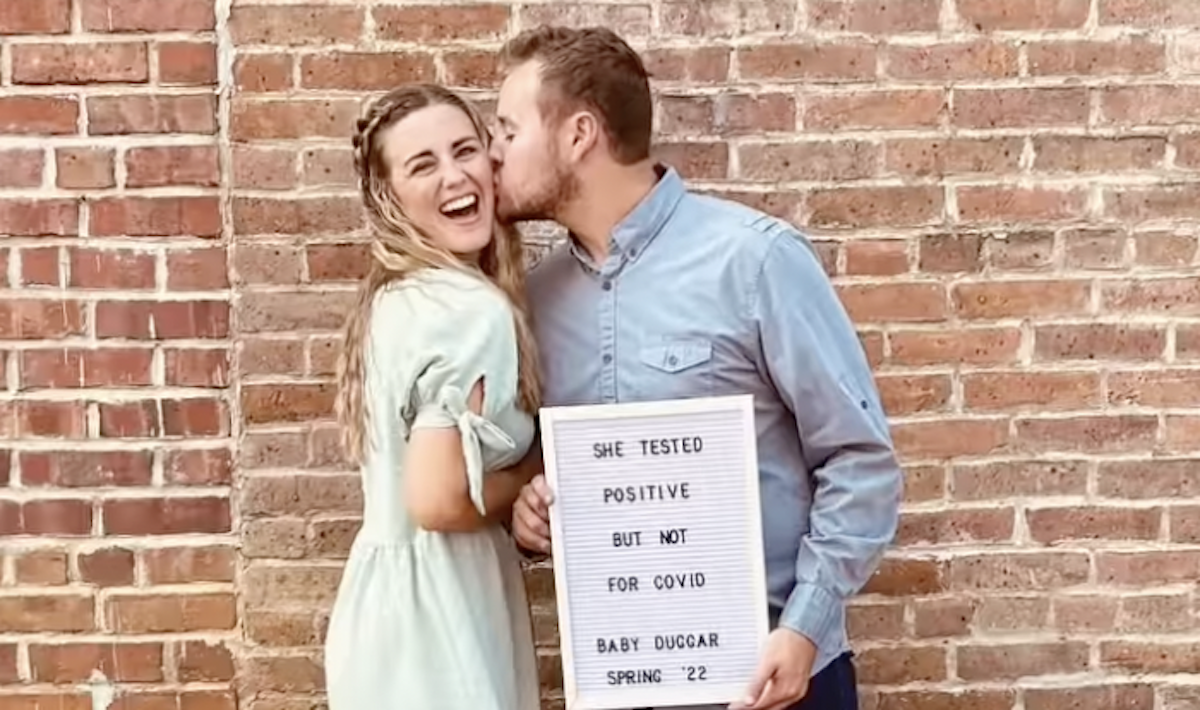 Jedidiah Duggar and Katey Nakatsu married on April 3 after a secret courtship and engagement. While TLC did not film the couple's romance, engagement, or their wedding ceremony, the couple did have a videographer capture their day. The video doesn't show a sit-down meal, but their cake certainly looked tasty, and tables were set to indicate guests were being fed, which is certainly a step in the right direction compared to other Duggar weddings.