'Counting On': The Richest Duggar Family Member Isn't Who You Think
It's perfectly natural for fans to wonder exactly how reality television stars make money, especially when most of them don't appear to have real jobs. From Kardashians to Duggars, so many of our favorite reality show families seem financially savvy and stable despite their lack of clear employment.
But in the case of the Duggar family, there are some logical reasons why all of the children have so much accumulated wealth even though the wives never work outside the home. Even with their larger-than-average family sizes, Duggars are better with budgeting than most people. Jim Bob and Michelle taught their kids all about financial independence.
So who is the richest Duggar of them all? The answer might surprise you.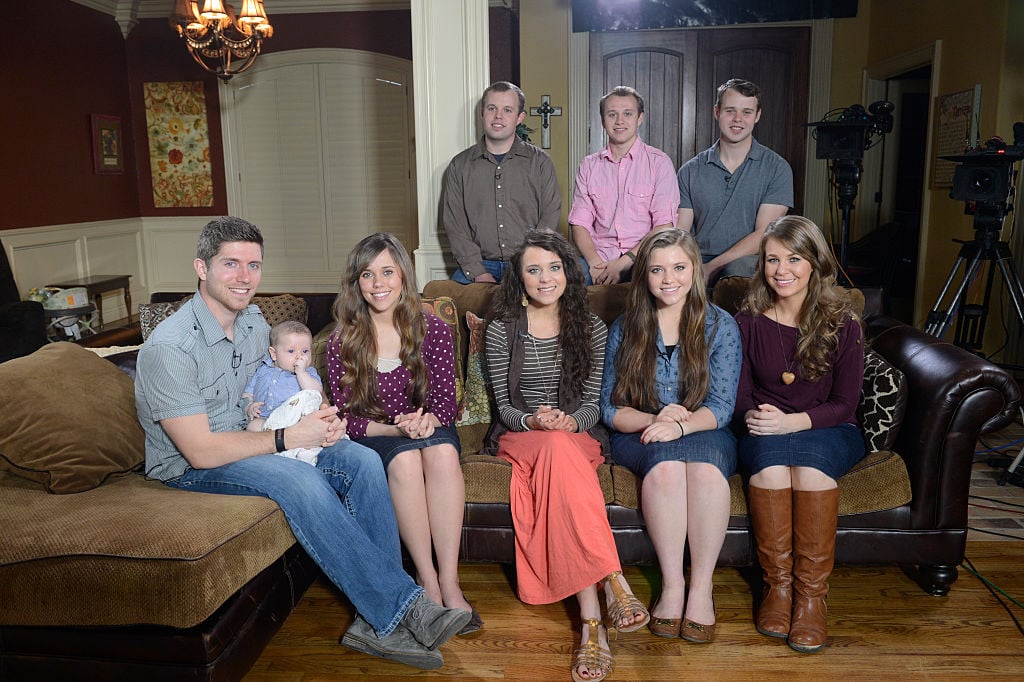 Jim Bob and Michelle Duggar have plenty of money
Raising 19 children is no small thing. Over the decades, Jim Bob and Michelle have spent thousands on food, clothing, housing, and the million other expenses that come along with raising a family. They may live frugally, but the Duggars spent plenty, too.
However, they didn't struggle because they also made smart real estate investments. Jim Bob Duggar owns several investment properties in his native Arkansas. He's also the author of two books and has made extra income speaking and teaching others how to manage their money. Right now, Jim Bob and Michelle have an estimated net worth of $3.5 million.
Jinger Duggar is the richest Duggar child
When Jinger Duggar and her husband Jeremy Vuolo moved to Los Angeles, fans were shocked at their lavish accommodations. The house they're renting in California while Jeremy attends The Master's Seminary is worth about $685,000, meaning their rent is right around $4,000 per month. Followers were confused — how could the couple afford to live in such swanky digs?
The answer is simple. The sixth child of Jim Bob and Michelle Duggar has the highest net worth of all the kids with around $2 million of net worth. Her husband Jeremy is a former professional soccer player. Meanwhile, Jinger and Jeremy also have other income streams, including offering fans personalized shoutouts through the website Cameo.
All the Duggar kids are financially stable
Thanks in part to their father's instruction, the Duggar kids are all adept at managing their finances. Though the Vuolos have the best financial situation, several other Duggar couples have accumulated more than six figures in net worth.
For example, Josh and Anna Duggar are worth about $200,000 even though they're not involved with the TLC show Counting On. Both Jill Duggar and Jessa Duggar along with their husbands have about a $400,000 net worth. Meanwhile, Joy Anna Duggar and Austin Forsyth have about $700,000. John David, who works as a pilot and constable, is worth about $1 million.
Money isn't the key to happiness, but for the Duggars, it certainly helps the situation. It's obvious that Jim Bob and Michelle made a real impact with their financial lessons while the kids were growing up. And now they have the bank accounts to prove it!