'Counting On': It Turns Out Jinger Duggar and Jeremy Vuolo Broke a Major Duggar Rule Before Marriage
Jinger Duggar and Jeremy Vuolo appear to live happy lives together on Counting On. The two have been married since 2016, and they settled in to their new home of California last year along with their daughter, Felicity.
The Duggars have very strict rules in relationships before marriage. But earlier seasons of the popular reality show prove that Duggar and Vuolo didn't always follow the rules.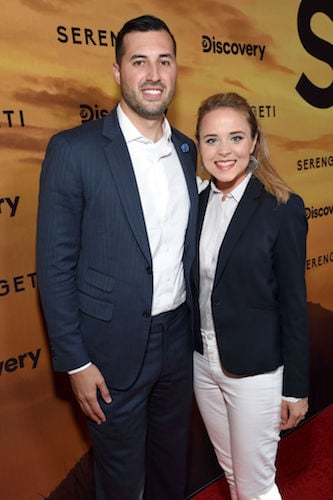 Duggar and Vuolo have become the most modern couple in the family
Ever since these two wed back in November 2016, they've earned a reputation as the most modern Duggar couple. After they married, Duggar and Vuolo moved to Laredo, Texas, where they started establishing their own family rules. Duggar began wearing pants and acting more modernly. She started watching television (something she was hardly allowed to do growing up) and making friends outside of the church.
The two uprooted their lives and moved to California last summer, where they have been enjoying life as a seemingly modern couple.
Michelle and Jim Bob Duggar have very strict courting rules
Jim Bob and Michelle Duggar chose to raise their children very differently than most kids in the United States are raised. The Duggars are only allowed to court, not date, and can only have limited physical intimacy before marriage. This includes sexual intercourse, of course, but also moderate physical intimacy, such as hugging and hand holding. The Duggars can only "side hug" their significant others (at least until they are engaged), and they cannot kiss until they wed.
The children certainly have a different way of life than most kids their age, but they seem to be fine with the strictness, as they consider themselves pure in God's eyes.
Duggar and Vuolo front-hugged before they were engaged
Though it's a general Duggar rule that only side hugs are allowed before engagement, Jinger Duggar and Jeremy Vuolo broke that rule during their courtship. During the couple's courtship, Vuolo wanted to surprise his girlfriend and visit her in Arkansas. Jessa Duggar took her sister out to lunch, and Vuolo brought the sisters' food out to surprise his favorite woman.
When Duggar saw him, she couldn't contain her excitement, and she gave him a full-fledged hug. Of course, it seemed like she didn't mean to hug him and only did so because she couldn't help herself, but the whole thing was filmed for Counting On.  
One other Duggar couple broke some courting rules, too
Surprisingly, Duggar and Vuolo weren't the only couple to break the courting rules. Duggar kids always need chaperones on their dates, but when John David Duggar started courting Abbie Burnett, the two of them opted not to always use chaperones and were able to make their own set of rules (John David was in his late 20s at the time, which is possibly why he was an exception).
It's unclear if the younger Duggar kids will have more relaxed courting rules, since it seems that parents become less strict the more kids they have. But for now, Michelle and Jim Bob are sticking to their guns on what's allowed and what's not.