'Counting On': It Turns Out Josh Duggar Seriously Disrespected Jill Duggar At Her Own Wedding
Josh Duggar is arguably the most controversial member of the Duggar family. He is Michelle and Jim Bob Duggar's oldest son, and he's been caught up in various scandals through the years. Most notably, Duggar knowingly sexually abused some of his younger sisters when he was a teenager.
TLC has since kicked Duggar off the Duggars' show, but fans still can't get over what he did to his siblings. He once insulted Jill Duggar during his speech at her wedding — and fans think it had something to do with his dark past.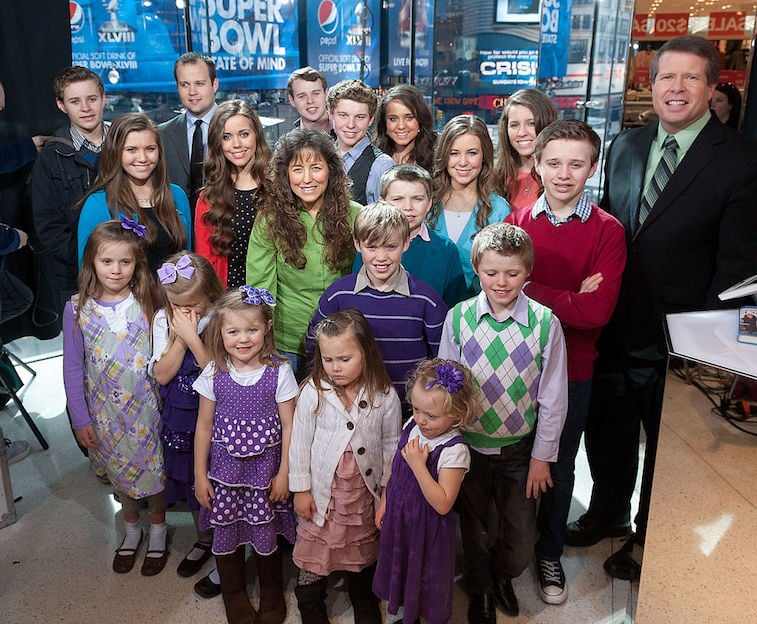 Duggar's sexual abuse scandal came to light in 2015
The Duggar family became reality stars back in 2008 when their show 17 Kids and Counting (it later became 19 Kids and Counting) first premiered on TLC. For seven years, the show ran as it had, and it profiled the life of one of America's largest families. But everything came to a grinding halt when the story broke that Josh Duggar had sexually abused his younger sisters several years prior.
According to a police report, in the early 2000s, Duggar admitted to touching his sisters inappropriately while he slept. Most of the sisters reportedly were unaware of the abuse, and one sister was too young to realize what had happened. 19 Kids and Counting was ultimately cancelled and replaced with Counting On, and Duggar was not on the new show.
He also admitted to cheating on his wife, Anna
Around the same time that the story leaked, Duggar admitted that he had cheated on his wife, Anna, to whom he had been married since 2008. Duggar also admitted to having a pornography addiction, and everything happening at once put a major strain on his marriage. At the time, he and Anna shared four kids together.
Duggar and his wife worked hard to rebuild their relationship, and after two years, they announced another pregnancy. Today, the two have six children together.
Fans think Duggar's speech at Jill Duggar's wedding hinted at his past
Those who watch Counting On often take to Reddit to discuss the show and its cast members. And one fan made a surprising connection between Duggar's past and a speech he had made at his sister's wedding. Jill Duggar was married in 2014, and her brother reportedly called her a "tattle tale" during his speech.
"… At Jill's wedding, he gave a speech & said she was the tattle-tale of the family. Imagine your abuser 1. Being at your wedding 2. Giving a speech at your wedding 3. Taunting you in said speech for possibly outing them as your abuser," someone posted to Reddit. "Wait wait wait. I can't believe [I] never connected the dots on this. I know Jill was always called the family tattle-tale but it never occurred to me that she could have 'tattled' on Josh for abusing her," someone replied. "I think if you pay attention this sick sh*t does tell the truth without shame," another user added.
TLC has not allowed Duggar to rejoin the show
Since the news broke five years ago, TLC has not allowed Josh Duggar to rejoin the show. His wife and kids appear frequently, but TLC hasn't budged on not allowing Duggar to film. Some fans think that the women are still haunted by the abuse from years ago, despite that a few of them reportedly did not realize it was happening (they were asleep). Either way, fans have shamed Michelle and Jim Bob Duggar for not cutting their oldest son out of the family.