'Counting On' Viewers Are Convinced Joy Duggar's Recent Photo Proves Lauren Duggar Is Hiding a Pregnancy
Josiah and Lauren Duggar welcomed their first daughter, Bella Milagro, back in November 2019. Bella is quickly approaching her first birthday, and some are already speculating that Lauren could be pregnant with baby no. 2. Interestingly, Counting On viewers think that Joy Duggar's recent Instagram post is a clear sign that Lauren is hiding a pregnancy.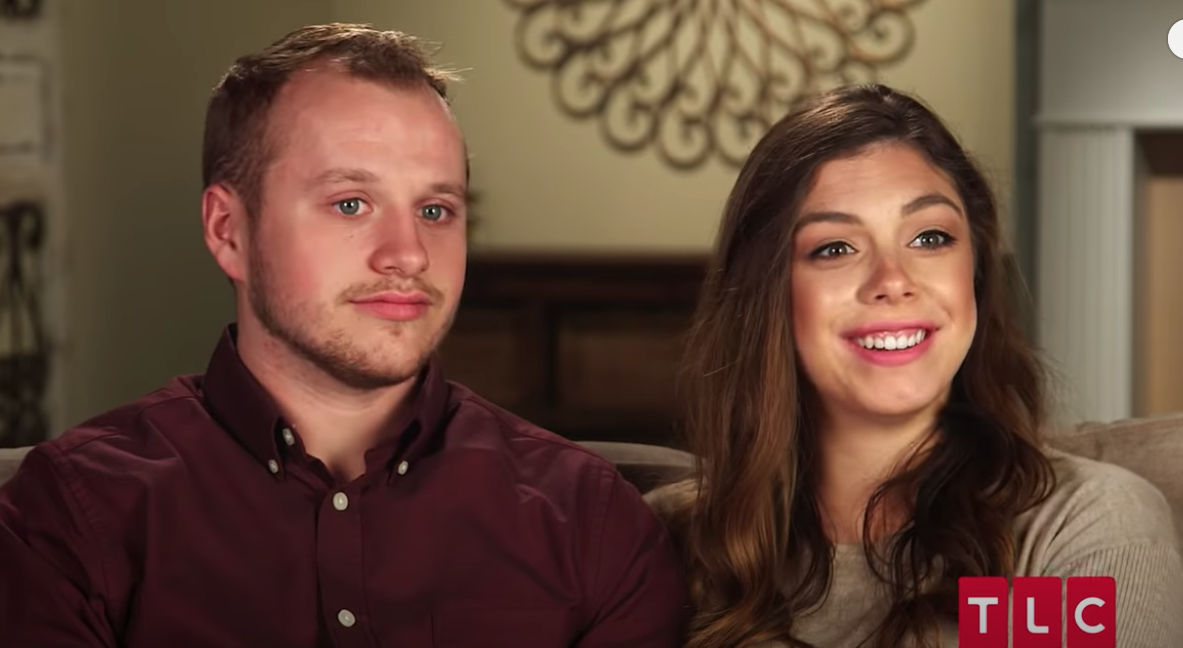 Josiah and Lauren Duggar welcomed their first daughter nearly one year ago
Duggar family members tend to marry young, and Josiah and Lauren were no exception; the two had a whirlwind courtship and were married when Lauren was only 18. Within a few months, Lauren became pregnant, but she learned shortly after that she had miscarried. The miscarriage took a toll on her, and in one episode of Counting On, she admitted that she felt she didn't have a reason to live.
Lauren and Josiah were thrilled to announce their "rainbow baby" in spring 2019, and they welcomed their daughter, Bella Milagro (Miracle) in fall 2019. Bella's first birthday is coming up, and now, some are convinced Lauren is hiding a pregnancy.
RELATED: 'Counting On' Viewers Are Concerned for Josiah and Lauren Duggar's Relationship After Watching Them On the Show
Viewers are convinced that Lauren is hiding a pregnancy
There has been speculation for a while now that Lauren and Josiah could be getting ready to announce baby no. 2. The couple has recently taken an Instagram hiatus, which is common among Duggar family members before announcing a pregnancy. (Joe and Kendra Duggar did the same.)
Joy Duggar recently posted photos she took of the kids while out with Josiah and Lauren. "Went searching for an apple orchard with @siandlaurenduggar, but found peach trees instead!" part of her caption read. However, viewers noticed that Josiah and Lauren were not in any of the photos. Reddit users, who tend to criticize the show, immediately made the connection that the day spent among peach trees was actually meant to be a photoshoot for Josiah and Lauren's pregnancy announcement.
"Looking for an apple orchard? For pictures perhaps? Pregnancy announcement pictures?" one user questioned. "It might also explain why Bella is in a frou frou outfit and Evy is in leggings and a onesie," someone else noticed. "I think so especially because of Lauren's lack of social media posting. not shocking at all, especially since Bella will be 1 next month," another person commented. Others suggested that 2022 could be another year of multiple Duggar babies.
It's not uncommon for Duggar women to become pregnant within a year of giving birth
Though some think fans are jumping the gun on a pregnancy announcement, for the Duggars, it would make sense. It's not uncommon for Duggars to have children close in age; several of Michelle Duggar's kids are only 13 months apart. Though Josiah and Lauren haven't mentioned a pregnancy, fans suspect the two could announce in a short time.
If Lauren were pregnant, she would join sisters-in-law Jinger Duggar and Kendra Duggar, who have both announced pregnancies this year. Jinger is expecting her second child in November, while Kendra is due in February.