'Counting On' Viewers Are Seriously Concerned for Jinger Duggar After Recent Pregnancy Photo
Jinger Duggar and her husband, Jeremy Vuolo, announced in the spring that they're expecting baby no. 2 in November. Since then, Duggar has documented her pregnancy on Instagram, and she and Vuolo are all smiles in every social media photo. Still, a recent image of Duggar showing off her baby bump has some viewers concerned for the reality star.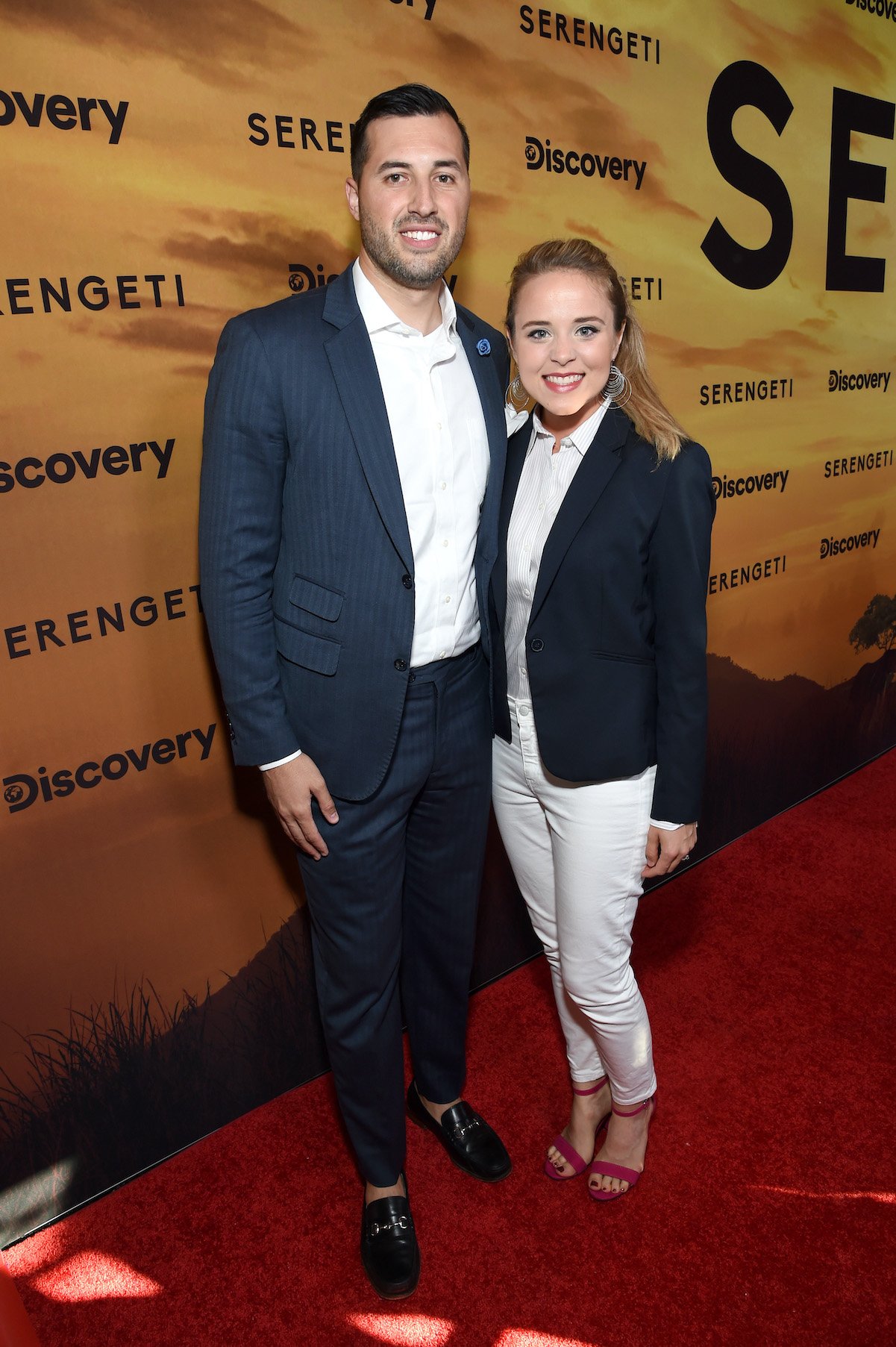 'Counting On' critics have questioned whether Jinger Duggar is happy with Jeremy Vuolo
When Duggar and Vuolo wed, fans were excited that Michelle and Jim Bob Duggar's daughter was breaking away a bit from her family. She and Vuolo moved to Laredo, Texas, after marrying, and they have since relocated to Los Angeles, California.
At first, fans loved that Vuolo appeared to be more mainstream than his wife. Duggar dyed her hair and started wearing pants, and fans were happy to see the shift. However, in time, Duggar started posting photos to Instagram about how much she loves her husband, and fans began to take the images as signs that life might not be so perfect behind the scenes.
People started calling Duggar out on her "fake" posts, and while it annoyed some, it was worrisome to others. Viewers started to wonder whether Duggar was happy in her marriage.
A recent pregnancy photo has sparked even more concern
Duggar and Vuolo announced Duggar's second pregnancy in May, and they revealed that they had gone through a miscarriage back in November 2019. Baby no. 2 is due this November, and Duggar has been documenting her pregnancy on social media.
Duggar recently posted a baby bump photo to Instagram (she's likely about 36 weeks along at this point), and her biggest fans thought she looked amazing. "You are glowing!! So beautiful," one fan wrote. However, on Reddit, critics of the show posted a side-by-side image of Duggar from her first pregnancy to her second, and the photos sparked serious concern.
"What's happening with her teeth?" one user asked on the Reddit thread. "There was speculation when Jinger was younger that she suffered from an eating disorder, and EDs don't just disappear," someone replied, saying they "hope" Duggar's teeth are not an indication of something more serious with her mental health.
"She has aged like 15 years … There's no way one kid sucked that much life out of her," someone else wrote. "I wonder if [Jeremy] projects his insecurities about himself aging onto her and points out her bags and crow's feet (which are totally normal)," another person added.
Duggar hasn't indicated that anything has gone wrong in her marriage or pregnancy
Others on the thread, despite being critics, came to Duggar's defense that people were being too harsh. "We're seriously snarking on a pregnant woman for not keeping up with her appearance. Strikes me as sexist," one user commented. "This pregnancy must be tougher than the first one. I don't really share the assumption that women should be all groomed and perfect at every single stage of their life," someone else added.
Although critics are concerned for Duggar's well-being, the Counting On star has never outwardly indicated that she isn't happy. Though some might read into her Instagram posts, there is nothing to suggest that she and Vuolo have an unhealthy relationship. Still, viewers continue to speculate that her life might not be what it seems on the outside.