'Counting On' Viewers Can't Figure Out What Jeremy Vuolo Does All Day
Jinger Duggar and Jeremy Vuolo have been married since 2016; the two originally settled down in Laredo, Texas, but in 2019, they moved to Los Angeles so Vuolo could attend graduate school.
The two are active on social media, but Vuolo's photos have some confused by what he actually spends his days doing.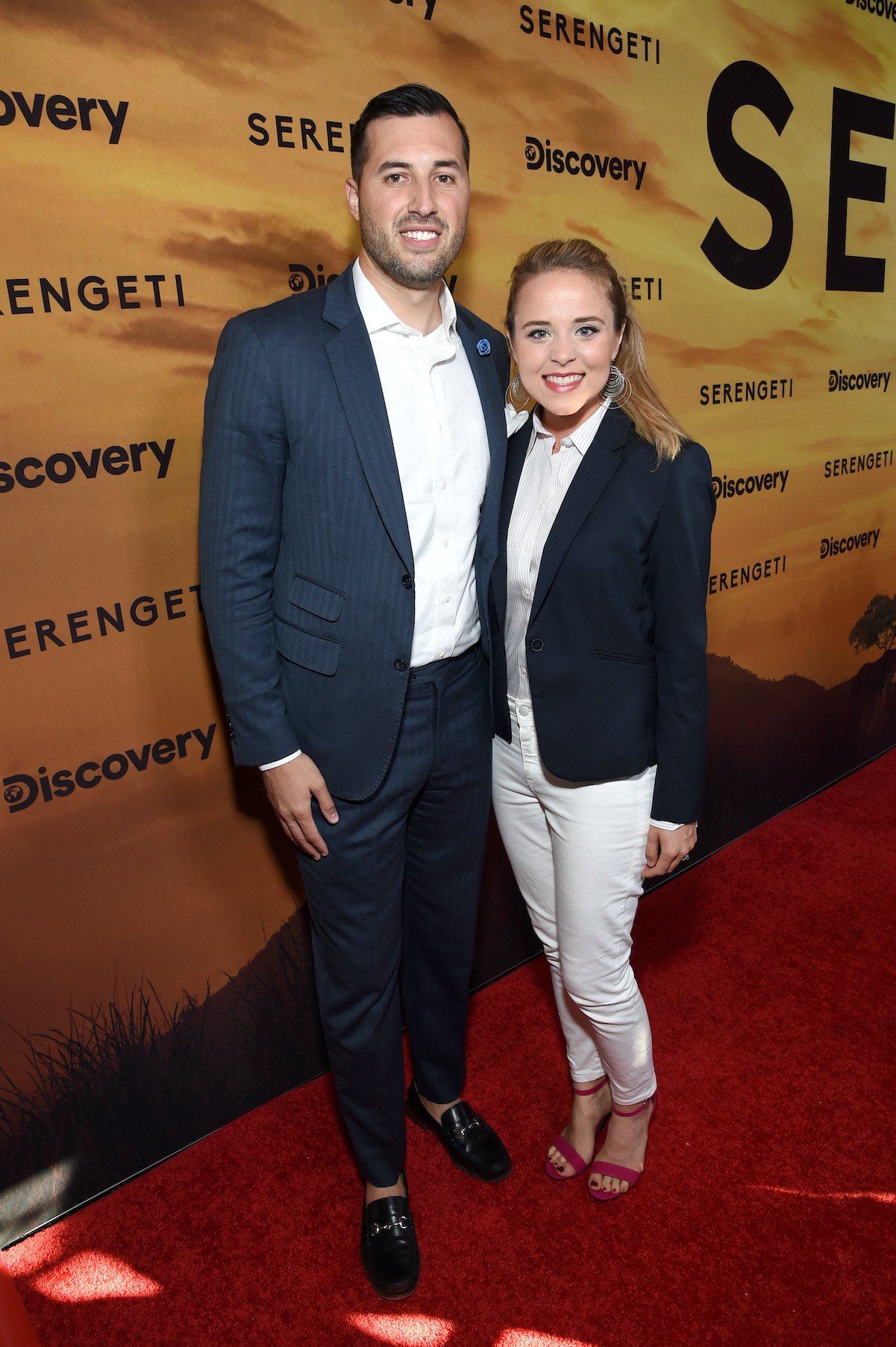 Jinger Duggar and Jeremy Vuolo document their lives on social media
When Duggar and Vuolo wed, fans wanted to know all about their new lives together. The two became active on social media to showcase what they were doing down in Laredo, Texas, and the couple quickly became Counting On favorites. Once Duggar and Vuolo had their daughter, Felicity, their lives became even more interesting, and they've grown to love posting about their little girl for their followers to see.
This year, Duggar and Vuolo announced a new podcast called Hope We Hold, and their social media has shifted even further to include details about their lives. But those who follow the show have noticed that it seems they're always out and about. While most know that Duggar is a stay at home mom, others question what Vuolo actually does every day.
Critics question what Vuolo does to dress so well
Vuolo enjoys fashion; it's always been a passion of his, and he frequently wears nice suits and trendy shoes on Instagram. However, critics of the show have started to question why he wears the suits — does he actually go anywhere? Most know Vuolo is pursuing a graduate degree at The Masters Seminary in L.A., but mid-pandemic, it's unlikely that he's still attending in-person classes.
Users took to Reddit to discuss why Vuolo often wears such classy clothing to do something as small as getting a cup of coffee. "What does Jeremy do all day that requires him to be in a full suit? Does he even work outside of his home?" one user questioned. "Jeremy reminds me of several men I went to high school and college with who wore suits every day to 'look professional,'" another person wrote. "Does he know he's allowed to dress casually?" someone else questioned.
Vuolo might simply like to look good
It's possible that Vuolo isn't leaving his house much at all these days. He could be doing his studying remotely — but that doesn't necessarily mean he isn't allowed to dress up. In all fairness, maybe he feels his most confident when he's wearing a suit and prefers to do so every now and then to feel a little more motivated.
Regardless, Duggar and Vuolo have been spending plenty of time at home as they await the arrival of their new baby. The couple announced in May that they're expecting a little girl, who could arrive at any moment. Perhaps Vuolo wanted to get one last suit-wearing day in before the sleepless nights have him hardly getting out of his sweatpants.