'Counting On' Viewers Slam Jinger Duggar's Husband, Jeremy Vuolo, For Possibly Putting His Newborn In Danger
Jinger Duggar and Jeremy Vuolo have something big to celebrate in 2020: The birth of their second daughter, Evangeline Jo Vuolo. Duggar and Vuolo welcomed their little girl on Nov. 22, three days after Duggar's due date.
Now, though, critics are concerned about recent photos of Vuolo — and are worried he's putting his little girl in danger.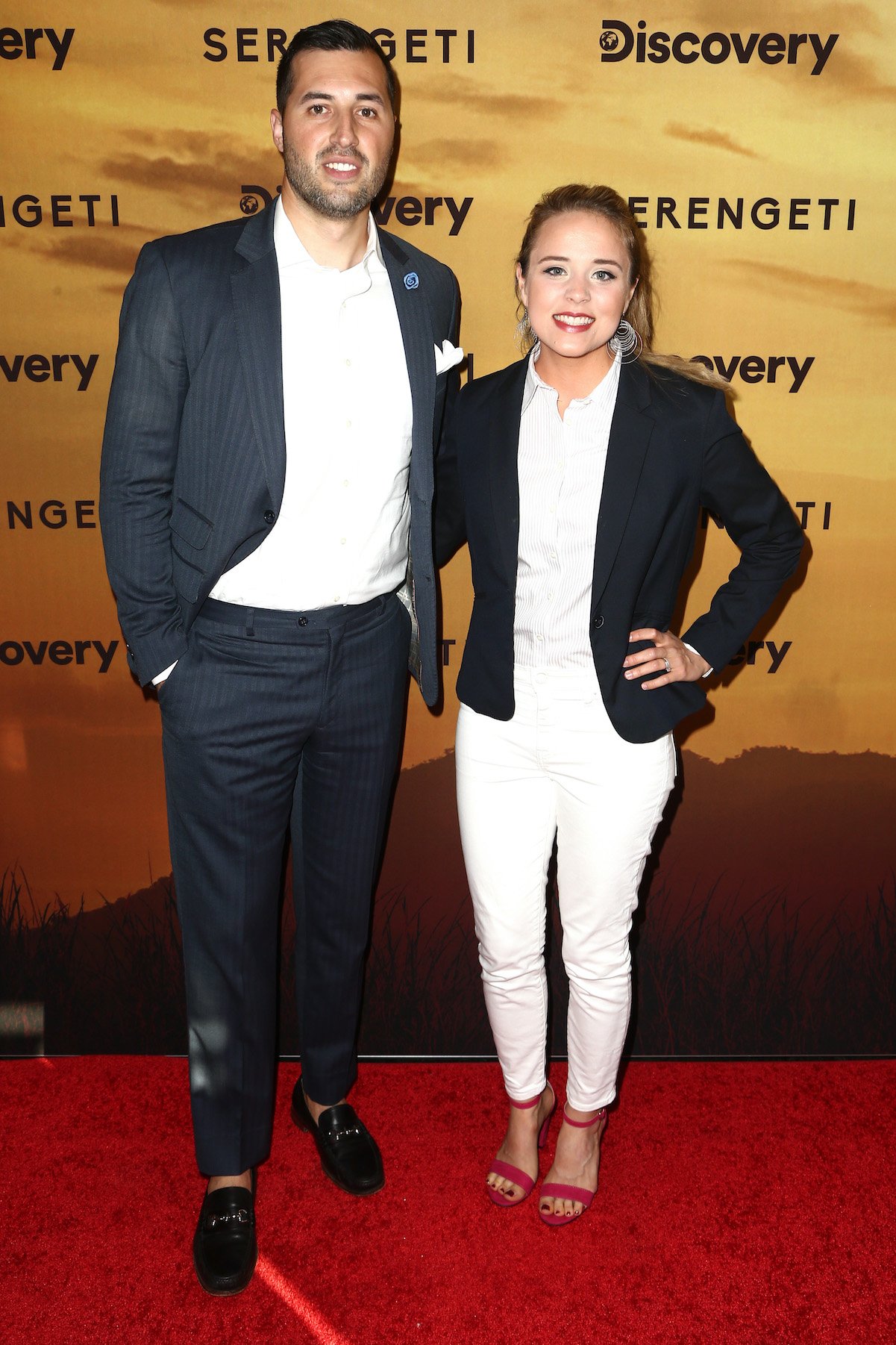 Jinger Duggar and Jeremy Vuolo are new parents once again
Earlier this year, Duggar and Vuolo announced that they were expecting their second child. At the height of the pandemic, the two had something amazing to celebrate. Around the same time, Duggar also announced that she had gone through a miscarriage last November, and that she and Vuolo had told their families about that pregnancy only one day before she lost the baby.
Fans were thrilled that the two were growing their family, since they haven't had children at quite the same pace as some of Duggar's siblings. Duggar was originally due on Nov. 19, but their little girl wasn't born until three days later. The couple posted their first photo as a family of four on Thanksgiving, and some of Duggar's family flew into town to meet Michelle and Jim Bob Duggar's 19th grandchild.
Vuolo's photos without a mask have some concerned about his newborn's safety
Duggar and Vuolo were elated at the birth of their second child, and Vuolo only had amazing words about his wife through the process. However, recent photos of Vuolo attending a crowded church service without a mask had some critics of the show slamming him for potentially putting his baby in danger amidst the coronavirus (Covid-19) pandemic.
One user posted the images to Reddit, which clearly showed Vuolo in a crowd of people without a mask; most of the others in the images weren't wearing masks, either. "This man has a newborn at home and attends church services with hundreds of other people," the original poster wrote, complete with an eye roll emoji.
"Imagine being this careless and selfish," someone else wrote.
" … On [Duggar and Vuolo's Instagram accounts] they make sure they are wearing masks when in public (for pictures sake) because it wouldn't be good for their image to be anti-mask. Fake a** people," another user commented.
Duggar and Vuolo were also slammed by fans for wearing masks
Speaking of the couple's Instagram accounts, Duggar and Vuolo have indeed posted photos of themselves wearing masks. However, fans of the two slammed them for doing so — it seems that they can't win, regardless.
When the couple posted images of a maternity shoot before Duggar gave birth, the two posted a photo wearing masks outside. People criticized them for wearing a mask outdoors, with some blaming their move to California for the change in their behavior.
Now, though, people are calling the two hypocrites after the photos of Vuolo at church emerged. As of press time, Vuolo had not commented on the images.