'Counting On': Viewers Think Jinger Duggar's Past Instagram Photos Reveal Something Dark About Her Marriage to Jeremy Vuolo
Jinger Duggar and Jeremy Vuolo have been married since 2016, and for a while, fans loved the couple's dynamic. Now that several years have passed, viewers are becoming increasingly concerned with the couple's relationship based on speculation that Duggar might not be as happy as she seems. And critics of the show point to her past Instagram photos as an indication that something major has changed between the couple.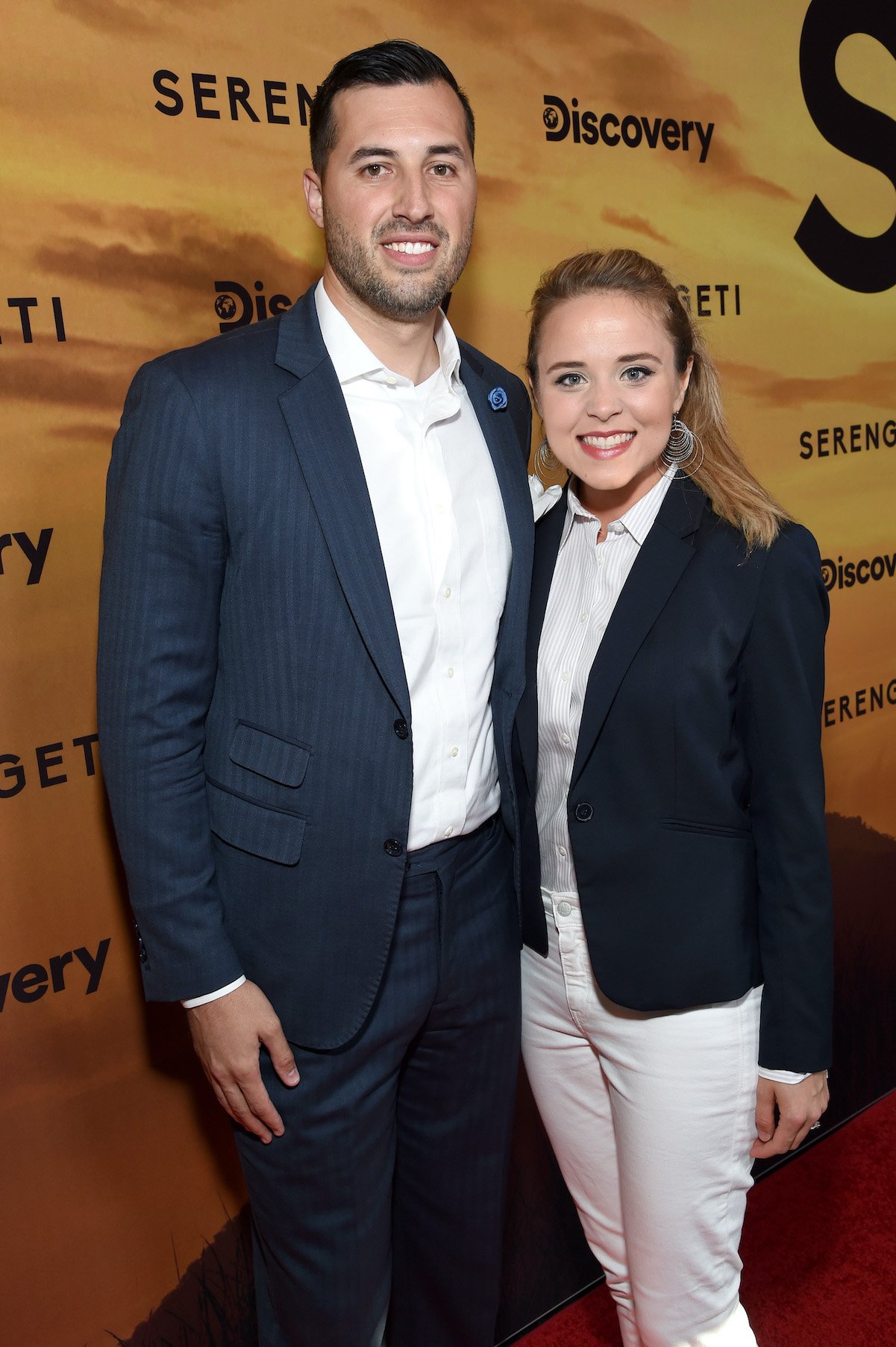 Viewers have mixed feelings toward Jinger Duggar and Jeremy Vuolo
When Duggar and Vuolo began courting, people liked Vuolo's more progressive nature. Though he'd been homeschooled, he did attend a public high school and play soccer in college. Duggar and Vuolo moved to Texas after they wed, and fans were happy to see that Duggar was being whisked away from her sheltering parents.
While in Laredo, the two often attended mainstream events, such as sports games. Duggar began dressing more casually and wearing pants, and she even dyed her hair blonde prior to the couple relocating to California. Once in L.A., the two were spending time trying new restaurants and checking out neighborhoods within their new city. Duggar appeared to be thriving, but over time, her Instagram content became far more staged, and she and Vuolo appeared to dial back their mainstream lifestyle and create a deeply religious brand.
Critics think Duggar's past Instagram photos show how much has changed in her marriage
Critics recently took to Reddit to discuss the way Duggar's mood has appeared to change in the years since she tied the knot. Some felt her Instagram was once animated and showed a personality, whereas now it's mostly staged and inauthentic.
One user reposted an old photo from Duggar's Instagram to Reddit, writing, "Throwback to Jinger's IG before [Jeremy] molded her into his trendy pastor's wife." Users thought that the photo indicated the major changes in Duggar's personality since getting married, saying the older image was "more authentic and made her seem like she had some personality."
"She seemed real back then. Now she just seems sad and rather defeated," another person added. "She actually has personality here. It really highlights how much [Jeremy] has completely squashed her soul," another user wrote.
Critics have also questioned Duggar's recent pregnancy photos, in which they say her smile appears forced and that she looks as though she'd rather not be taking pictures.
Others think Duggar is 'glowing' amid her pregnancy
Though critics have questioned Duggar's happiness, it's all merely speculation. Duggar's recent pregnancy posts have some friends and fans thinking she's "glowing" as she prepares to welcome another daughter with Vuolo.
"You are glowing!! So beautiful. Praying for a healthy delivery for you," one fan wrote below a recent baby bump photo. "You look stunning," family friend Carlin Bates commented. Duggar also posted a slideshow of various professional photos she had taken alongside her husband and daughter, Felicity, in preparation for their new baby. Fans wished her a speedy delivery and complimented the little family, with few mentioning that anything seemed amiss. It's unclear what Duggar's marriage is like behind the scenes, but there is no hard proof to suggest that she's unhappy.