'Counting On': Was Josiah Duggar Married Off At the First Hint of Rebellion?
Josiah Duggar might seem happily married to Lauren Swanson, but it looks like his path to married bliss wasn't as easy and smooth as some of his siblings. In fact, it's possible the 23-year-old was married off to Lauren in a covert attempt to control the seemingly rebellious Duggar boy, at least that's the story an insider is telling. 
Did Jim Bob Duggar and Wayne Swanson arrange Josiah and Lauren's marriage?
Josiah and Lauren's courtship and marriage wasn't a slow process. It felt like the couple announced the courtship just moments before they became engaged, got married, and announced their first pregnancy. While that pregnancy ended in a miscarriage, the couple is now awaiting the arrival of their rainbow baby. 
If the relationship seemed to move quickly, there might be a good reason. An insider alleges that the relationship between Lauren and Josiah may have been heavily encouraged by Jim Bob Duggar. Rumors are swirling that Jim Bob set out to find Josiah a bride when he appeared to be heading towards a more secular life following his first courtship. The arrangement allegedly involved both Jim Bob and Lauren's father, Wayne.
The Marjorie Jackson saga
Back in 2015, Josiah announced that he was officially courting. Then just a teenager himself, he met Marjorie Jackson when her mother offered the Duggar family Spanish lessons. All seemed to be going well at first, but four months later the courtship was officially off. The family never gave a concrete reason as to why the relationship ended, but the timing coincided with Joshua Duggar's scandals.
An insider suggested that Marjorie was using Josiah for fame and that he became incensed when he found out, according to The Hollywood Gossip. The failed courtship was the first of its kind, at least as far as the public knows. Rumors have swirled that Jana and Joshua have both had failed relationships before the family's involvement with TLC.
Josiah has since moved onto Lauren, while Marjorie attended college and began her own business. She remains active on social media, although she and Josiah do not follow each other.
Josiah Duggar has clashed with his father in the past
Long before girls became a problem for Josiah Duggar, he was clashing with his family. The mischievous one with a penchant for pranks, Josiah was obviously the more emotional Duggar boy. He was also the most stylish and outspoken but being outspoken might not have done him many favors.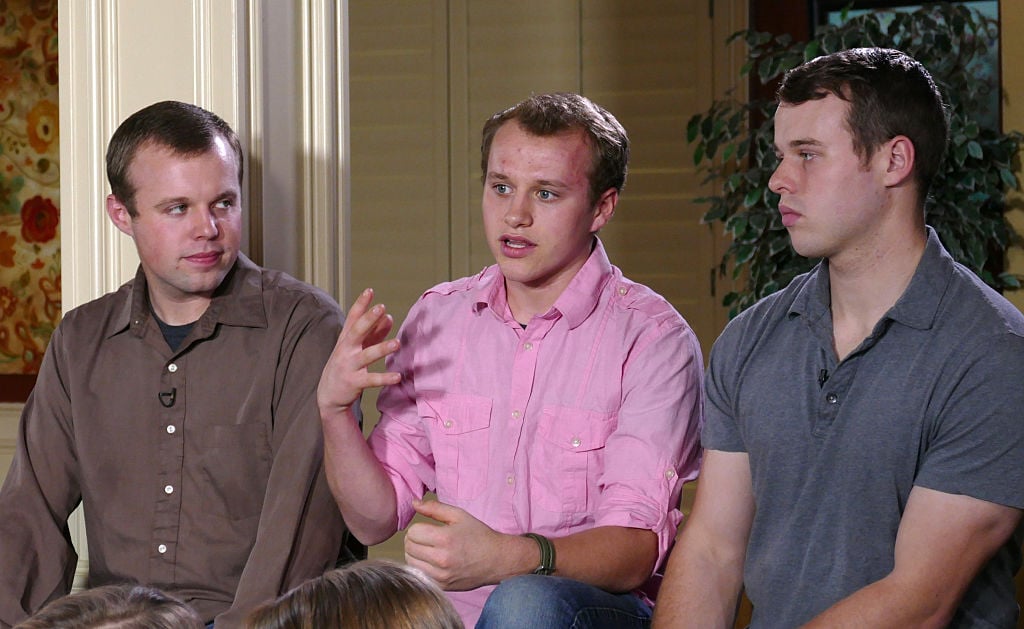 When Michelle and Jim Bob found out they were expecting their 20th child they decided to use their massive media platform to make the announcement. It didn't all go as planned though. While most of the kids seemed thrilled by the announcement, Josiah, then a teenager, was seen running from the scene. The heavily edited clip shows Jim Bob with his hand on Josiah's shoulder, likely to get him to fall in line, according to In Touch. 
Michelle later suffered a miscarriage. Shortly after that, Josiah was stunningly absent from the family's show, 19 Kids and Counting. Fans have theorized that Josiah was sent off to ALERT. ALERT is a boot-camp style training camp for teenage boys in the Duggar family's religious community. Several of the other Duggar boys have taken part in the program, including the family's troubled eldest son.