'Counting On': What Are the Rules for Courtship In the Duggar Family?
Everyone knows that Duggars don't date, they have courtships. But what does that even mean?
 Anyone who follows the Duggar family knows that family members don't just date around — they enter courtships with the intention of getting married at the end (even if it doesn't always work out that way). But even after Duggars and other fundamentalist families have been talking about courtship for years, some Counting On fans aren't exactly sure what that means.
It's apparent that courting couples aren't dating each other, at least not by modern standards. But what does it mean when the Duggars say they're 'courting' someone?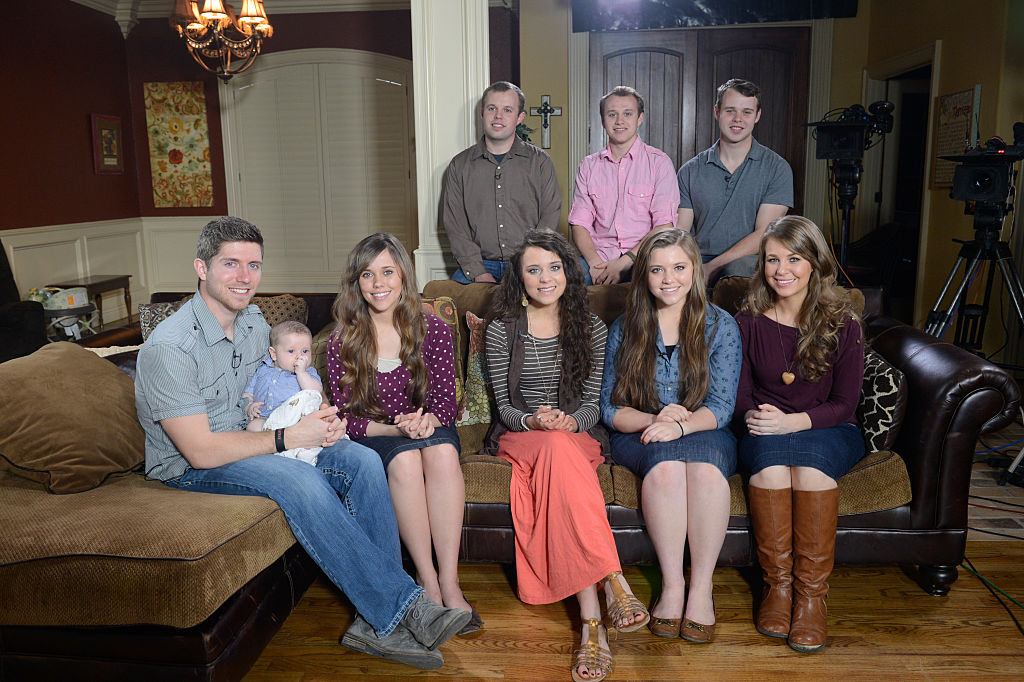 Courtship is a different kind of dating for the Duggars
At the most basic level, dating and courting have the same principle — both involve spending time with another person and forging a romantic relationship. But while many people approach dating very casually, the Duggars take the process much more seriously. Courtships are essentially vetting someone to become a future spouse.
It's not just that courtships are serious — there are also more rules.
Duggar courting rules are no joke
Growing up Duggar means adhering to stricter rules, and those also apply to courtships. "The main difference between courting and dating is setting boundaries for yourself so that you don't cross over those," Jill Dillard explained on 19 Kids & Counting in 2014.
The first order of business? A young gentleman hoping to court a Duggar daughter would need to approach Jim Bob Duggar and ask for his blessing. "If a man pursuing a girl's heart, definitely the guy needs to talk to the girl's father," Jessa Duggar explained during a video. "So for us, guys would approach our dad and talk to him about that, kind of make their interest known."
Jill continued, "If they don't know that process … then we might be sure and tell them."
The couple doesn't spend time alone or touch each other
It may seem odd by today's standards, but instead of spending all their time together while dating, Duggars only go on chaperoned dates while they're courting. They also don't have private phone conversations or text messages.
And one rule that's especially hard to follow? Duggar couples who are courting don't touch each other, not even to hold hands. Full frontal hugs are also forbidden (but side hugs are OK).
Some Duggars break courting rules
Most Duggar kids follow their parents' rules to a point. But they're known to break the rules occasionally, too. Joy-Anna Duggar got caught giving Austin Forsyth a frontal hug while the two were still in the courtship phase.
"We're humans and sometimes we don't always abide perfectly by our rules," Forsyth explained of the incident.
Courtships lead to engagements
A courtship ends when the couple decides they're not actually compatible with each other and break up or when they decide to get engaged. After the proposal and engagement, the rules loosen up a little bit and couples can say "I love you" and hold hands. But they still can't have sex until they're officially married.
Failed courtships happen just like failed relationships. Josiah Duggar courted a different woman before choosing Lauren Swanson to settle down with. Jana Duggar is also rumored to have several failed courtships, and she's still looking for Mr. Right.
Courtships are a unique way to approach dating. But the Duggars don't mind doing things a bit differently.