'Counting On': What do Springdale Residents Really Think of Jim Bob Duggar and his Famous Family?
The Duggar family sure seems wholesome, but the world has watched the family implode on more than one occasion. When news broke that Joshua Duggar, the eldest son of Jim Bob and Michelle molested his siblings as a teenager, TLC was swift to act. The family's show was canceled, but it wasn't long before they found their way back onto television screens. While their media empire continues to move along, the residents of Springdale, Arkansas aren't as enamored with the family as the rest of the country. In fact, many are concerned that the Duggars are up to no good – at least as far as their real estate holdings are concerned.
Why are residents of Springdale, Arkansas peeved at the Duggars?
The Duggar family scooped up the Baylor Mansion, an expansive home modeled after a Frank Lloyd Wright property, for just over $200,000. They have recently listed it for sale for a staggering $1.8 million after years of renovations. While fans of the family see the property rehab as a good thing, locals are concerned that it's just the latest move by the family to take over the town.
Locals allegedly call Springdale, Arkansas Duggartown, and believe Jim Bob has spent years trying to buy up the town in an effort to curry political favor. The father of the supersized family has had long-held political aspirations, but it seems his systematic purchases are designed to buoy his clout to get his way, and locals are not thrilled.
Residents have complained about the family in the past
Jim Bob has talked at length about his commercial real estate company, but not everything seems to be exactly legal. Residents recently took issue with the patriarch of the Duggar clan attempting to re-zone land for public use. According to The Hollywood Gossip, the re-zoning project aimed to create a high-end RV park on protected land.
Locals have also complained, for years, that the father of 19 has failed to file the proper paperwork. They also allege he has wholly circumvented the construction permit protocol and has systematically rolled over smaller business owners in an effort to amass further wealth. Many of Jim Bob's business practices have failed to endear himself to locals.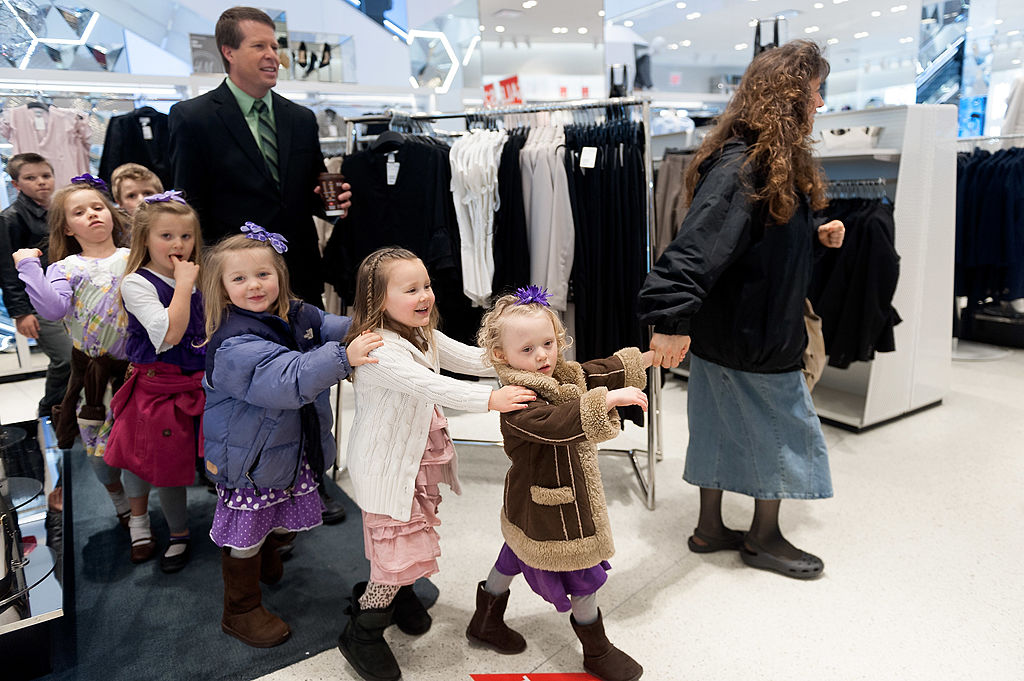 Duggar has apparently run afoul of the state in the past, too. In 1988 Duggar apparently failed to file the proper paperwork for a business he began with wife Michelle. The state shut down the company when the family missed several filing deadlines. The incident was years before the family became famous and may have been an oversight. Fans think it's indicative of troubling business practices that may have helped the family amass their enormous wealth.